The Real-Life Tragic Story Of Shania Twain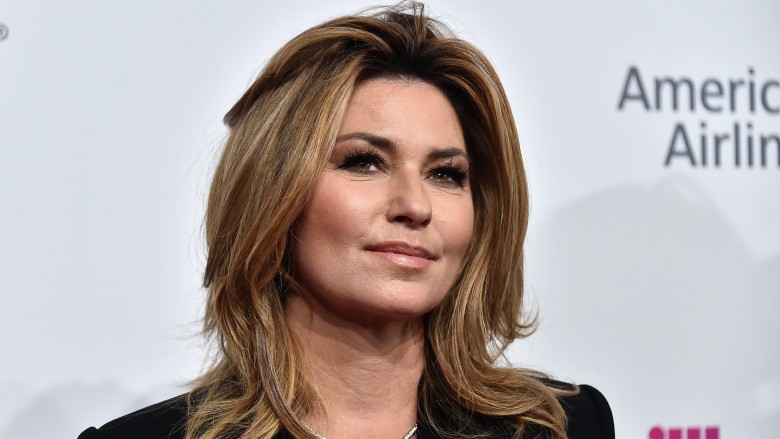 Getty Images
Shania Twain is surely one of country music's most famous faces with a dazzling career. According to Rolling Stone, Twain has sold more than 85 million albums and recorded monster hits like "You're Still the One" and "That Don't Impress Me Much." But with so much success, Twain, 51, has suffered a mountain of tragedy and heartbreak in her lifetime. Read up on her tragic life story and see where she's headed next.
She grew up in poverty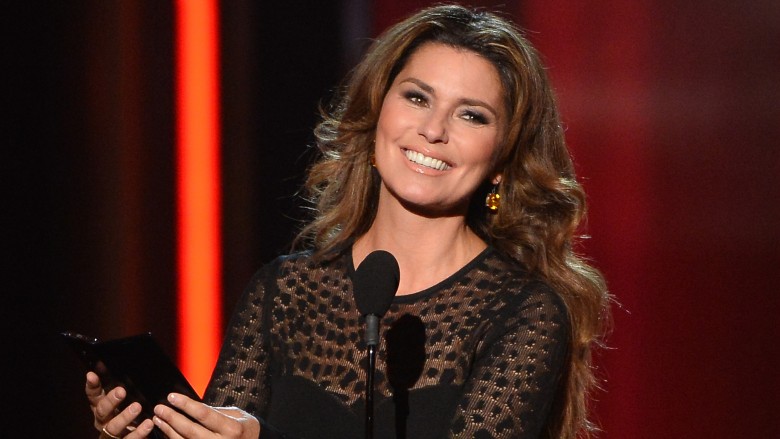 Getty Images
In a 1998 Rolling Stone interview, Shania Twain recalled her hardscrabble childhood that, at times, included her going to school hungry on multiple occasions. Though she was jealous at the time of her classmates' more appetizing lunches, she told the mag that it wasn't "a bad thing at all." She even said, "I don't regret my childhood. Learning to make mustard sandwiches was something just to get me through the embarrassment, to help me avoid humiliation."
She also claims to have only feared that her teachers would discover how bad off her family was and she'd be taken away. She never looked down on her parents and particularly her stepfather, Jerry Twain, who was in and out of work. "It was a pride thing," she told Rolling Stone. "I respect him for that, and I don't feel bad for myself, even for a second."
In order to help kids who suffer from the same experiences she did, Twain launched the Shania Kids Can Charity Foundation, a program that identifies kids in need for various reasons and provides discreet assistance. The charity also provides children with lunches, field trip expenses, moral support, hygiene needs, clothing and other educational needs such as homework assistance.
Her stepfather was abusive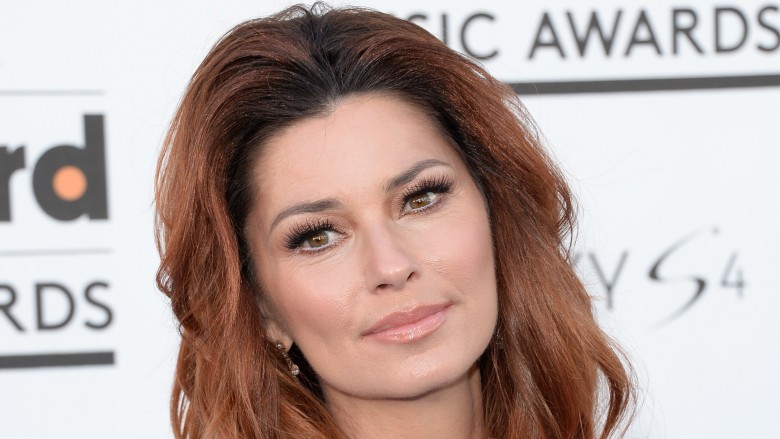 Getty Images
For Twain, life wasn't easy by any means for her and her four siblings. In a riveting interview with ABC in 2011, Twain shared that she was traumatized by things she witnessed in her childhood and that she was abused by her stepfather, Jerry Twain. But it was Shania's mother Sharon who apparently endured the worst. Shania recalled one particular moment where Jerry nearly drowned Sharon in a toilet bowl. "I thought he'd killed her," Shania said. "She was unconscious, she was limp, hanging from his ... he had her hair in his hands."
Twain said she went into shock at the thought of her mother dying. "Also, through the humiliation of how I thought she had been killed, by drowning in a toilet seat," she added noting her parents bickered and fought over financial problems. "It was very, very obviously very hard to take."
But the abuse left Shania confused for multiple reasons. She had both love and fear for her father. "It was the Jekyll and Hyde in him that was the greatest torture," she said. "I loved him and I respected so much what he did for us, being the hard worker, he set a great example. So I'm still left confused. I'm baffled by all of that, I really am."
She had a strained relationship with her mother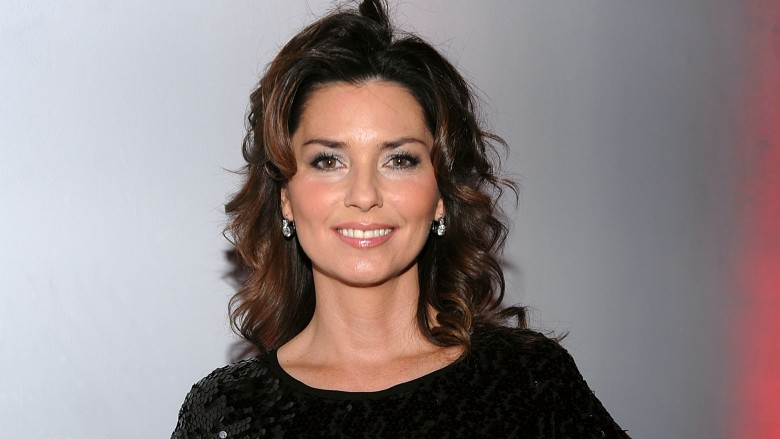 Getty Images
Shania Twain also told Rolling Stone that her mother battled depression and sometimes didn't get out of bed. The years of abuse and struggling to make ends meet seemingly took a toll on Sharon from time to time. Shania penned her first song about her mother, "Mama Won't You Come Out to Play," which she told told Good Morning America was about her mother's apparent choice to isolate herself. Sadly, Shania said that her mother died before she ever asked her about it.
Shania somehow hoped the song would break through to her mother saying, "My mother was sad a lot of the time and really just didn't have the courage to get out and face life, and so that's why I wrote that song inviting my own mother to come out and play."
Despite the ups and downs in their family, Sharon fully supported her daughter's ambitious career in music. Shania said without her support, she never would have taken those steps to make it happen. "I would have shied away from it," the Grammy winner explained. "I would have backed off from my fear of being the center of attention, 'cause it's really not something I'm comfortable with."
Both of her parents were killed in a car crash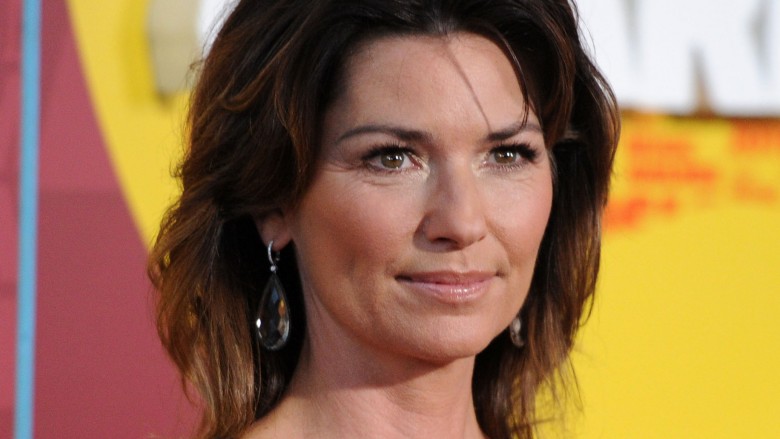 Getty Images
Tragedy struck Shania Twain once again on November 1, 1987. It's the day her parents Jerry and Sharon Twain were killed in a car accident, according to the Vh1's Behind the Music. The couple was heading to a job site when a truck carrying timber crossed into their lane and collided with them head on.
"When you hit an emotional bottom like that and come face to face with the fragility of life and how fleeting it can be, then you realize nothing else matters," Shania said. "Your priorities completely change." Faced with a crisis, Shania set aside her growing music career to tend to her two teenage brothers and sister. up to the plate to care for her two teenage brothers and sister.
Shania told the CBC it was a turning point in her life that matured her. "[It] brought me up to where I should have been in the first place at that age," she said. "I didn't raise them, they moved in with me for a couple of years after my parents died. We kind of all bunked together, took care of each other... I learned a lot from it. I matured a lot from it."
Her husband cheated with her best friend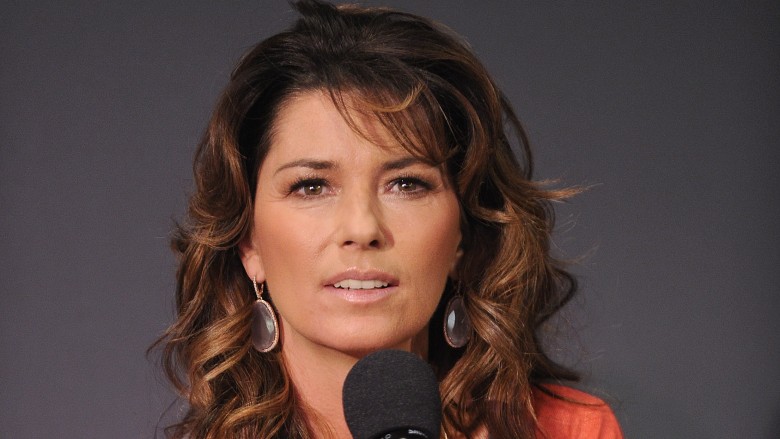 Getty Images
Shania Twain's 17-year marriage to Robert "Mutt" Lange immediately unraveled in 2008 after he confessed to cheating and falling in love with her best friend and personal assistant Marie-Anne Theibaud. But the break up was deeper than love, as Lange had a hand in producing much of Twain's music, and is also the father of her only son, Eja Lange.
"I didn't want to live," Twain told Oprah Winfrey (per People) in 2011 about the devastating break up. She said she tried to confront Theibaud several times, first in a letter, pleading her to "find love somewhere else from someone else," and then later face-to face. According to the Daily Mail, the momentous confrontation fizzled when Twain's nerves ruined the moment. "I had a total panic attack," she said. "I just told her that she was a bad person — that's all I could get out! When I left her, I thought, 'You're such a wimp, you coward!'"
Years later, Twain found some levity in the situation despite the mountains of heartache it caused her. When Andy Cohen, host of Watch What Happens Live asked her what she would say to her ex-husband if she ever ran into him again, Twain quipped (via Us Weekly), "I wish I'd never met you." The pair's divorce was finalized in 2010.   
She married her best friend's ex-husband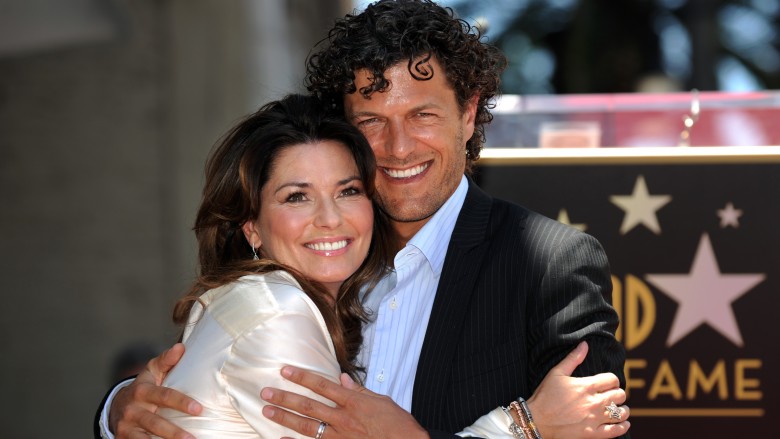 Getty Images
Through her devastating break up, only one person could relate to the pain Shania Twain was experiencing: Marie-Anne Theibaud's own husband, Frederic Theibaud, who she left behind. Through the drama, the pair bonded and eventually formed an unexpected romance. In 2009, just over a year after her marriage fell apart, Twain let fans know that her life was beginning to take shape once again.
According to Twain's personal blog (via People), Twain called Theibauc "a dear friend and true gentleman," who "understands me better than anyone." She also said that their children, her son Eja and his daughter Johanna, had grown close. 
In 2011, Twain and her new man made their love official. "They were married at sunset in Rincon, Puerto Rico, in front of 40 of their closest family and friends," a rep for the country star told People. Although few details about the ceremony are known, she hasn't been shy in expressing her feelings for Frederic. "I am excited to share some personal news with you; I'm in love!" Twain wrote in a short letter to fans. "Frederic Nicolas Thiebaud has been a true gift to me as a compassionate, understanding friend and over time, an amazing love has blossomed from this precious friendship."
She faced a stalker for years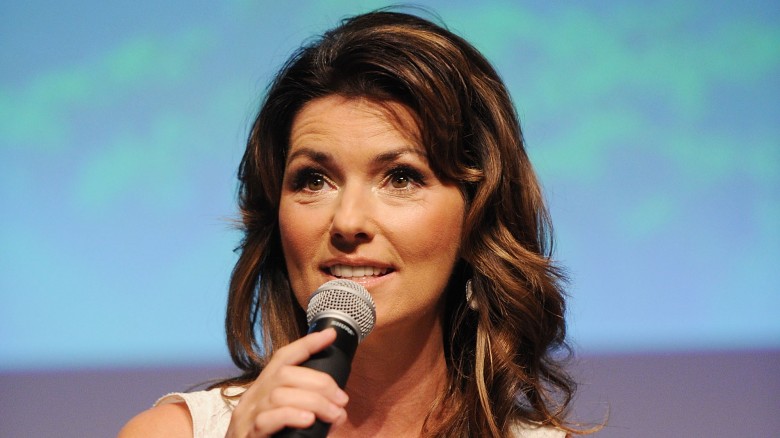 Getty Images
Becoming a mega celebrity isn't always easy. Sometimes fans become crazed or even obsessed. In 2011, Twain's longtime stalker Giovanni Palumbo pleaded guilty to three counts of failure to comply with a court order and criminal harassment, reports the Daily Mail. During the trial both Twain and Palumbo took the stand to explain their points of view.
During court proceedings, it was revealed that Palumbo sent numerous letters to the star, visited her family's residence without invitation, attended Twain's grandmother's funeral and was arrested at an awards ceremony for attempting to deliver a letter. "I'm torn emotionally because I have compassion for anybody who's reaching out in need — fans often do that," Twain said during cross examination. "I still have the fear and anxiety of being contacted in the future by Mr. Palumbo. And I do want it to stop."
Palumbo originally pleaded not guilty to the charges but changed his plea after hearing how emotionally upset Twain had become over the years. According to the New York Daily News, Palumbo was sentenced to three-years probation and was ordered to stay at least half a mile away from Twain, her family and team of workers. In addition to continuing his counseling, he isn't allowed to contact Twain anymore.
She suffers from dysphonia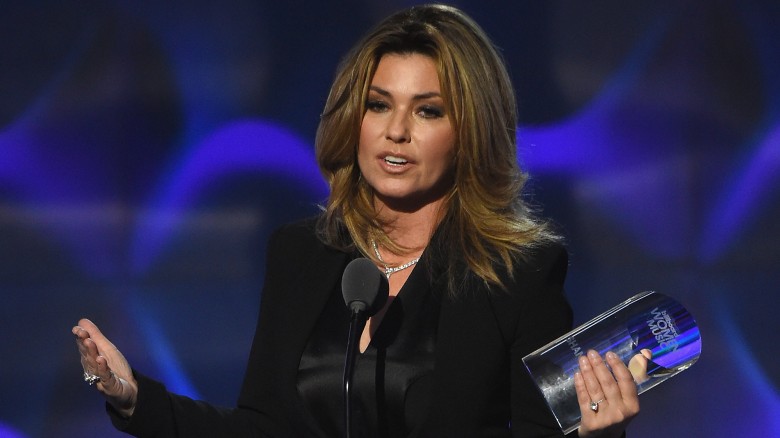 Getty Images
After the dramatic collapse of her marriage, Shania Twain lost something just as important — her voice. Due to what she described to Oprah Winfrey (via Billboard) as the "fears and anxieties throughout [her] whole life," Twain developed dysphonia, a condition that causes muscles to squeeze the voice. As a result, she said she was losing her instrument "slowly and progressively."
Twain told Entertainment Weekly that her condition was particularly depressing, because it wasn't "a straight ahead problem I could just have an operation for." At the time, she said she "really believed that [she] would never sing again." Indeed, the process of getting her voice back into shape was long and hard. She compared the journey to an athlete going to rehab for an injury. "I had to learn how to use my voice again," she said. "It was all there, but I had to learn how to use the tools all over again from scratch, and it was very frustrating."
Talking with Rolling Stone in 2017, Twain said her voice was left different from years prior. In fact, it's deeper. "I'm a different singer now," she said. "There was a lot of coming to terms with that. It's been one of the obstacles in my life I've just had to learn to live with."
Her battle with Lyme disease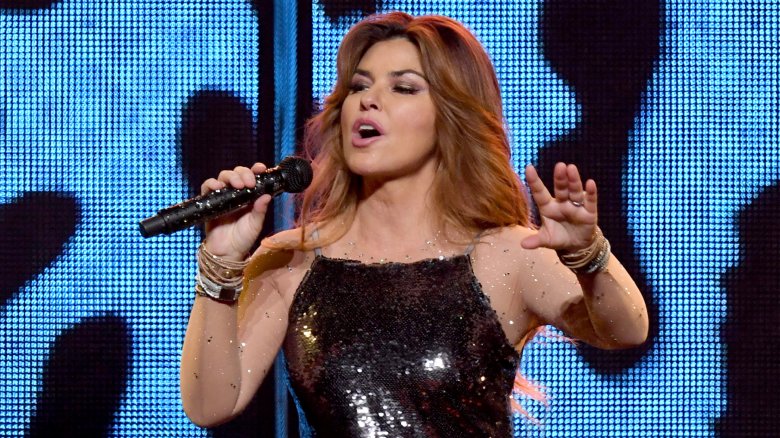 Kevin Winter/Getty Images
Shania Twain's dysphonia was a rare complication of Lyme disease, which the country megastar has suffered from for years. "I had to have an operation that was very intense and it's an open-throat operation, very different from a vocal cord operation ... and I had to have two of them, so that was really, really, really tough and I survived that, meaning emotionally I survived, and am just ready to keep going," she told Extra in June 2019.
"When you're a singer and it's your voice, it is just a terrible, terrible feeling. It was a great, great loss, so I had to come to terms with losing the voice that I had and rediscovering my new one. It's been a long, a really rewarding, journey," she said. Twain explained that, although her voice won't be what it once was, therapy has taught her to "manipulate" her voice and "give in to change."
Twain took a 15-year hiatus from music to help her recovery, but her Las Vegas residency, "Shania Twain: Let's Go," opens in Dec. 2019, and fans should expect the singer they know and love. "Of course I will play the classics ... I think probably 'That Don't Impress Me Much' is one of my favorite ones to do," she said.