Whatever Happened To Coolio?
We may receive a commission on purchases made from links.
Aww, here it goes.
You might remember Coolio, aka the rapper known best for his 1995 Grammy Award-winning song "Gangsta's Paradise," or other hits like "Fantastic Voyage" and "1, 2, 3, 4 (Sumpin' New)." Perhaps you recognize him from the theme song to Nickelodeon favorite Keenan and Kel. Or maybe you just fondly recall his willingness to take a chance with his hairstyle.
What you might not know is that a lot has been happening with Coolio since he found success back in the mid-nineties.
He released a cookbook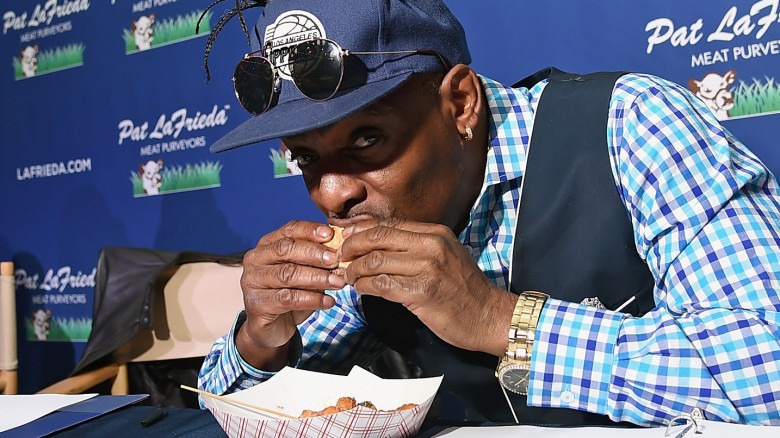 Yep, you read that correctly.
Coolio's cookbook, Coolio: 5 Star Meals at a 1 Star Price, was released by Atria in 2009. Billed as recipes "built around solid comfort foods with a healthy twist that don't break the bank," Coolio's book included instructions for how to make his signature dishes, including "Soul Rolls," "Tricked-out Westside Tilapia," and "Finger-Lickin', Rib-Stickin', Fall-Off-the-Bone-and-into-Your-Mouth Chicken."
Per the Village Voice, in the book Coolio proudly proclaims "I'm the ghetto Martha Stewart, the black Rachel Ray." No word yet on whether Martha agrees.
He hosted his own cooking show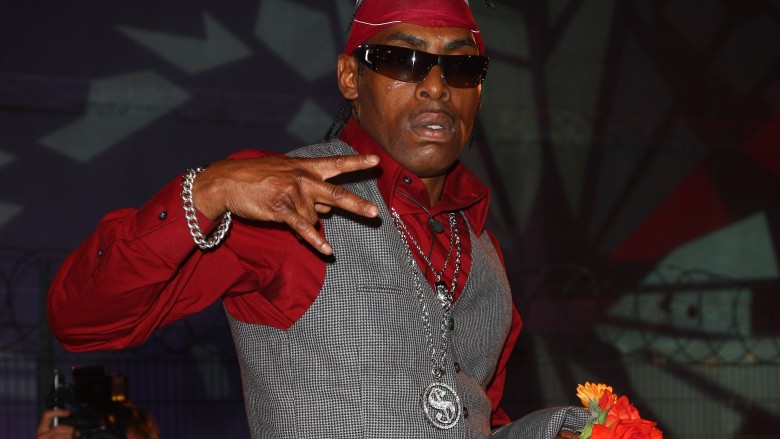 As it turns out, Coolio's cookbook didn't come out of nowhere. In fact, he'd previously shown off his culinary skills in his 2008 online cooking show Cookin' with Coolio.
According to a 2008 review from Slate, "Where Emeril would say, 'Bam!' Coolio booms, 'Shaka Zulu,' tutoring his audience in the preparation of dishes that include caprese salad, sautéed spinach, and "game-day turkey." Nothing is fancy. Everything is sound."
You can check it out and judge for yourself here.
He moved to Vegas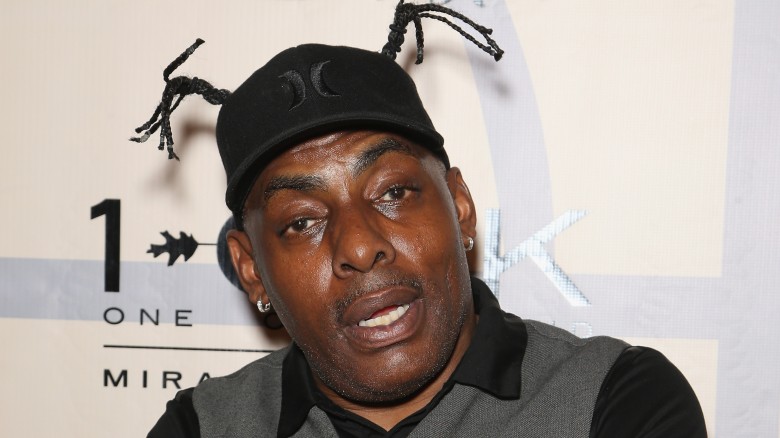 According to a 2010 article in the Las Vegas Review-JournaI, Coolio moved from California to Sin City in order to take advantage of Nevada's lower state taxes.
Coolio explained, "California taxes started going up all over the place. And Arnold [Schwarzenegger] came in and pretty much destroyed my state. We got Arnold-lectrified."
That said, Coolio wasn't totally blown away by the city's infamous party scene. In the same interview, he told the Review-Journal, "I'm gonna make up a word right now. I've had some magnificent, 'terrific-ocious' times in Vegas. Man. I've had some. Yeah. But the best parties of my life were not in Vegas, so far. The best parties I've ever had were in Europe because people in Europe are less inhibited."
He got close with the juggalos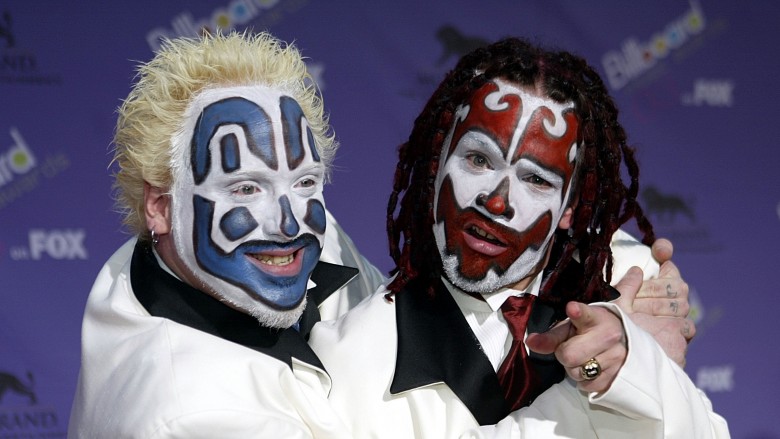 According to a 2013 post from LA Weekly, Coolio has been warmly embraced by the juggalo [ardent fans of the band Insane Clown Posse] community as a result of his appearances at the annual "Gathering of the Juggalos" music festival.
TMZ reported in 2010 that Coolio was such a fan of the ICP scene that he even inked a tribute on his body. Unfortunately for him though, no one consulted Google and the tat was misspelled (though Coolio claims the typo was on purpose, and he doesn't plan to update it).
Yikes.
He got into movies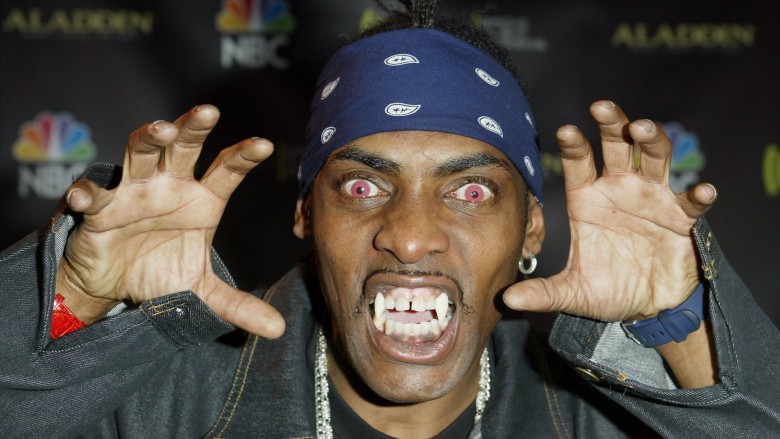 The man raps, he cooks, and he acts.
In the past 20 years, Coolio has appeared on TV (both as himself and in supporting roles) and in a number of movies, including Batman & Robin. In fact, according to Screenrant, Coolio was even in line to portray The Scarecrow in a future Batman film, despite Nicolas Cage being the rumored favorite for the role.
Other notable credits include Sabrina the Teenage Witch, The Nanny, and a voice-over role on Futurama. And of course, a memorable turn in 2004's Dracula 3000: Infinite Darkness, which you can see a clip of here, thanks to Fuse.
He appeared on Celebrity Wife Swap...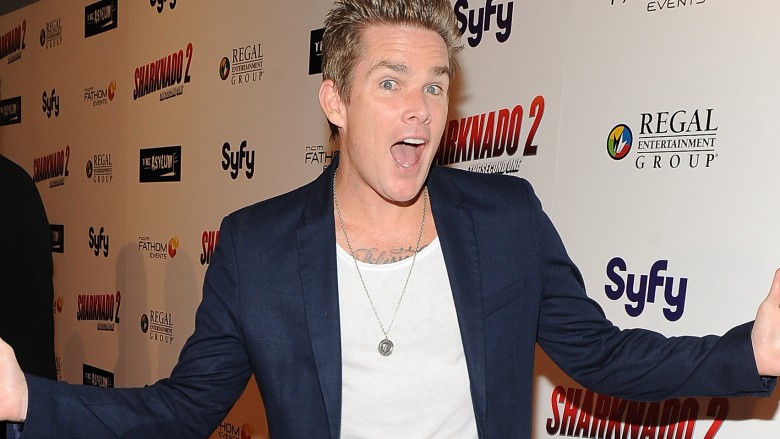 The only thing better than normal Wife Swap? Celebrity Wife Swap.
In 2013, Coolio appeared on ABC's hit show (in which wives switch households for a period of time), swapping spouses with Sugar Ray frontman Mark McGrath. You can enjoy some of the episode's finest moments here thanks to Yahoo, including a memorable scene in which Coolio goes ice skating.
But it wasn't all smooth sailing (skating?) from there. Once the show aired, Coolio claimed that he wasn't actually in a relationship with the woman who appeared on the show as his girlfriend. "I'm nothing like that [how I was portrayed on the show]. I'm not even with Mimi. I never was. She's a friend of mine," he said, according to OK!
Sadly, Celebrity Fake-girlfriend/friend Swap just doesn't have the same ring.
...Celebrity Big Brother...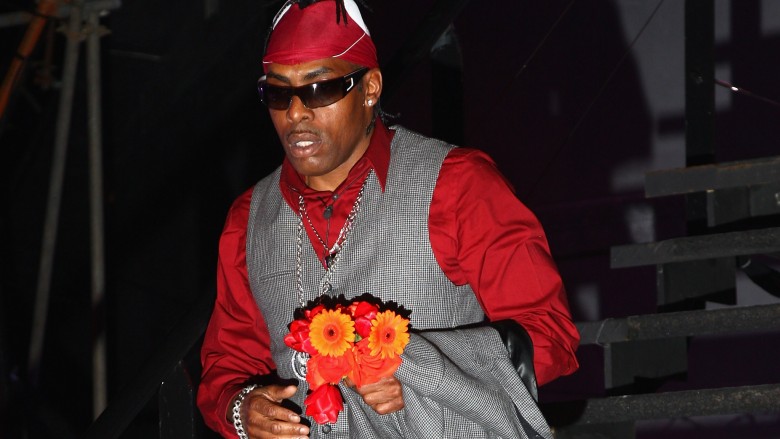 Celebrity Wife Swap wasn't Coolio's first time at the reality show rodeo.
In 2010, he made an appearance on Britain's Celebrity Big Brother, eventually causing quite the stir when, according to the Daily Mail, he stormed out of the house after conflict with fellow contestant Nadia Almada. This led to his early departure from the show.
Cheerio, Coolio.
...and Rachael Vs. Guy: Celebrity Cook-off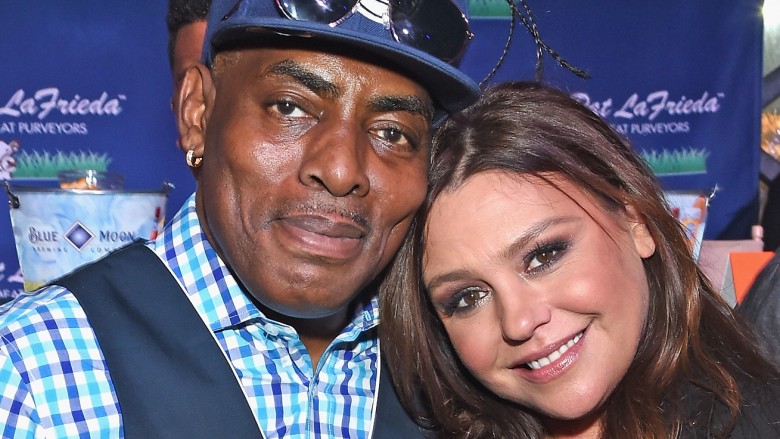 Coolio got another shot at reality show stardom with his turn on Season 1 of the Food Network's show Rachael Vs. Guy: Celebrity Cook-off. According to his official bio, Coolio participated to win money for the charity Music Saves Lives.
Coolio made it all the way to the big finale, facing off against fellow foodies ex-N*SYNC member Joey Fatone, "Tell It To My Heart" singer Taylor Dayne, and La Bamba star Lou Diamond Phillips. Ultimately, though, as a Grantland review detailed, Lou Diamond Phillips was crowned the big winner with his faux-restaurant Blessing blowing the judges away.
Coolio coming in a close second with Chez Cooly's.
He got upset about and then forgave Weird Al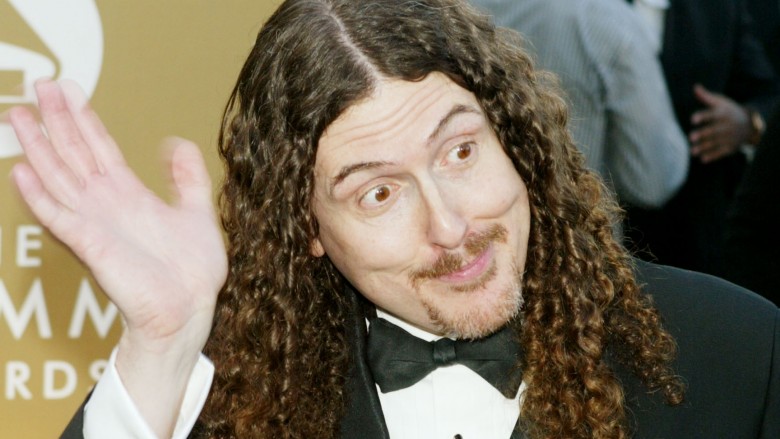 Everyone who remembers "Gangsta's Paradise" probably has some recollection of "Amish Paradise," singer Weird Al Yankovic's 1996 parody of Coolio's hit song.
But Coolio wasn't so keen on Weird Al's ode to Amish culture at first. According to Yahoo, "when Weird Al initially requested to remake the song, he said, 'No,' but later realized that, due to the fair use copyright laws, he could not stop the production."
Luckily for everyone, Coolio cooled his jets and changed his mind. In the same interview, he explained: "I sat down, and I really thought it out...I was like, 'Wait a minute.' I was like, 'Coolio, who the f—k do you think you are? He did Michael Jackson. Michael Jackson didn't get mad.'"
Coolio even manned up and said "sorry" to Yankovic: "I've since apologized to him...Again, that was so stupid...That was a stupid thing for me to do. That was one of the dumbest things I did in my career."
All's well that ends well.
He got arrested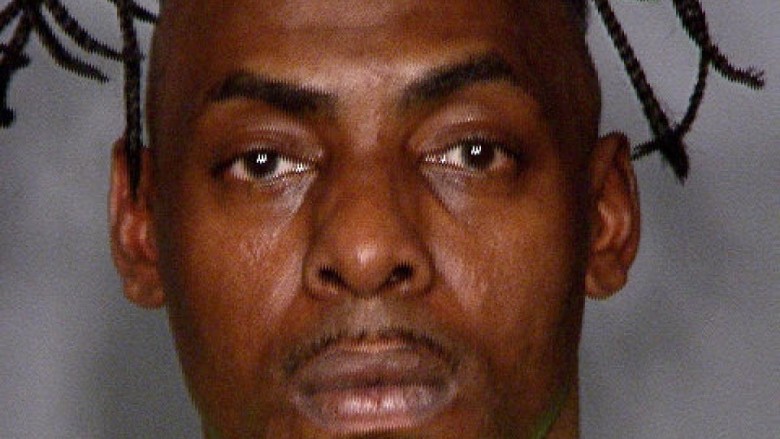 On a less entertaining note, Coolio has had a few run-ins with the law in recent years. According to the Guardian, the rapper received felony charges in "in 2001, for carrying a concealed weapon in a vehicle, and in 2009, for possession of cocaine base." Most recently, per E! Online, he was charged with battery in 2013, and according to the Guardian, arrested again in 2016 after a stolen, loaded pistol was found in his baggage at Los Angeles airport.
The Los Angeles Times reported that Coolio pled guilty to the charges in October 2016; he received three years probation and was ordered to perform 45 days of community service.
He's still performing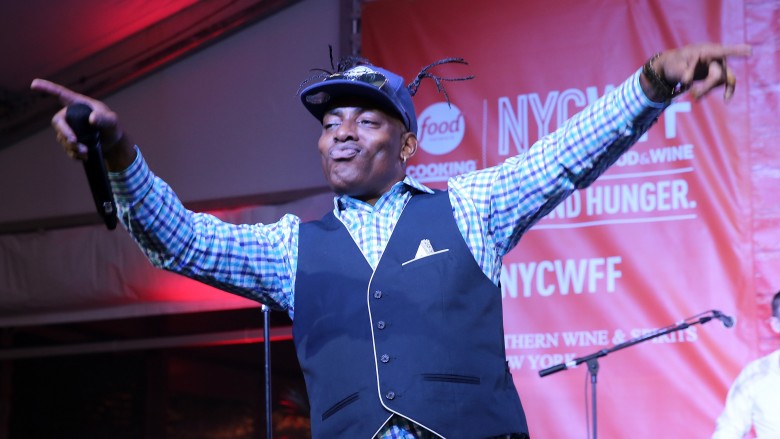 If you're so inclined, you can still catch Coolio making his rounds on the festival circuit.
According to Musicfeeds, he'll be performing alongside other nineties notables, including Vanilla Ice, Salt N Pepa, Color Me Badd, and Tone Loc, as part of the 2017 I Love the 90s tour of Australia.