Katy Perry On Kissing Girls: 'I Did More Than That'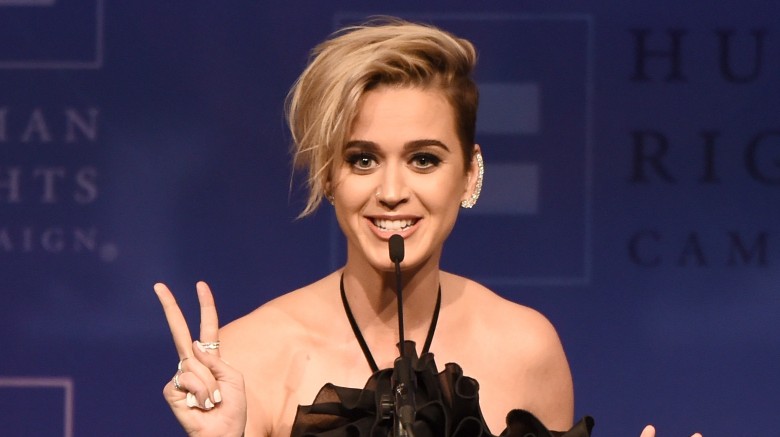 Getty Images
It's no secret that Katy Perry kissed a girl (and she liked it), but the pop star recently revealed that she's done more than just smooch.
The "Chained to the Rhythm" singer opened up about her religious upbringing at the Human Rights Campaign Gala in Los Angeles on March 18, 2017,  where she picked up the biggest award of the night, the National Equality Award.
During Perry's 10-minute acceptance speech, she discussed everything from her conservative beginnings to the song that rocketed her to stardom, "I Kissed a Girl". It seems the hit drew more inspiration from real life than Perry initially led on, "I speak my truths and I paint my fantasies into these little bite size pop songs," she said. "For instance, 'I kissed a girl and I liked it.' Truth be told, I did more than that."
The singer went on to address how she felt conflicted about her sexuality during her adolescence and attended camps to "pray the gay away" in order to find her way back to her "gospel-singing girl" roots.
When Perry broke into the music industry, she found the support that she had lacked growing up with two pastor parents and began to understand that her sexuality wasn't as "black and white" as she had previously thought.
"I found my gift and my gift introduced me to people outside my bubble and my bubble started to burst," she explained. "These people were nothing like I had been taught to fear. They were the most free, strong, kind and inclusive people I have ever met."
Perry, who recently ended her relationship with Orlando Bloom, continues to use her fame to be an "ally, a spotlight and a loving voice" for the LGBTQ community.