Whitney Port Is Waiting To Learn Her Baby's Sex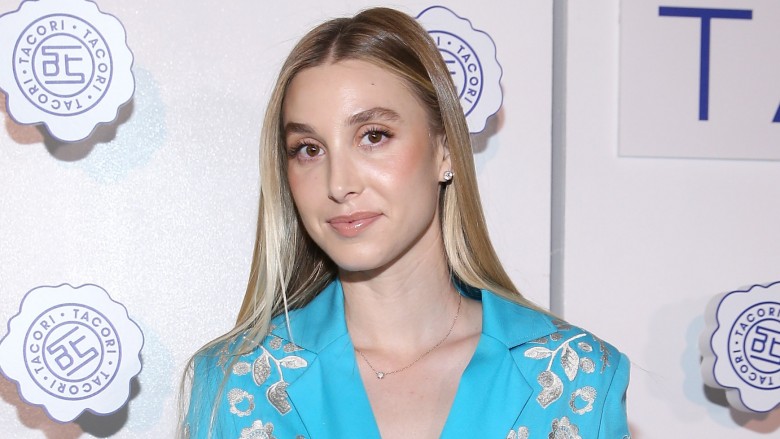 Don't ask Whitney Port if she's having a girl or a boy–she doesn't know.
The Hills (2006-2010) star is waiting until she gives birth to find out the sex of her child. While some expectant parents may jump at the chance to find out if they'll be having a son or a daughter, Port's not too concerned.
"We're not finding out," the 32-year-old told People magazine. "But it's only one of two options, so it's not that crazy! You're kind of prepared either way."
But just because the former reality star doesn't want to know the sex of her baby, it doesn't mean she's not rooting for one sex over another. Although at this point, she admits she keeps changing her mind. "At first I was like I really want a boy, they seem so much easier. And then now I'm like, I think I really want a girl," Port stated. "So you go back and forth but obviously at the end of the day all you want is a healthy baby, I don't care what I get."
Port announced her pregnancy in Feb. 2017 with a photo on Instagram. "Oh hey! Just standing by the window in my underwear, with a BABY in my belly!!!" she wrote alongside an image of herself in a tied t-shirt and lace bottoms. "DM me if you know what I'm supposed to do with this thing for how ever many years I'm supposed to be in charge."
On her blog, Port, who married Tim Rosenman in Nov. 2015, elaborated on the good news, writing, "When two people love each other so much and the love becomes too great to fit inside both people, it spills over into a THIRD person. This is how I am going to explain where babies come from to the little baby that is now growing inside my belly because Timmy and I are PREGNANT!"
The fashion designer, who has a line of disposable dishware with Cheeky Home coming out in March 2017, does acknowledge that not knowing the sex of her baby does make shopping for certain nursery items a little more difficult. But that's no problem for Port: "So many brands are gender neutral now, so I think you just buy the necessities and wait until you find out to buy the specific things."
As for a baby shower, Port revealed to People, "I'm thinking maybe some sort of coed barbecue, or something a little less traditional."