Stars Who Have Been Attacked By Disturbed Fans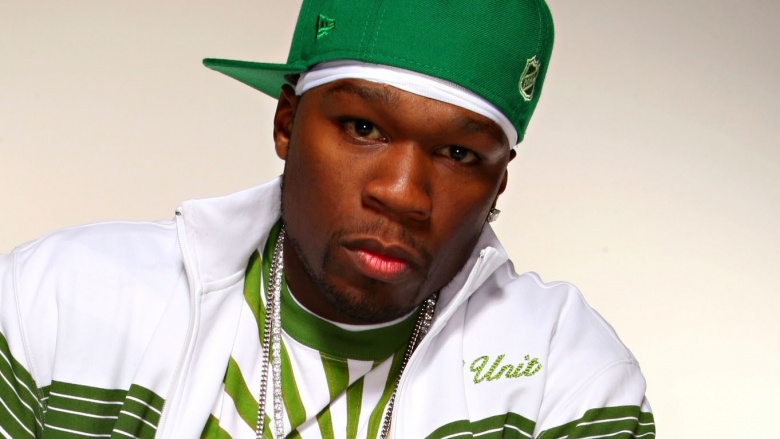 Fans always seem to want a piece of the celebrities they love, almost literally. They seem to throw away logic and common sense in order to touch the objects of their obsessions. But some fans become too enthusiastic and wind up injuring the celebs they claim to love—or worse.
Adam Levine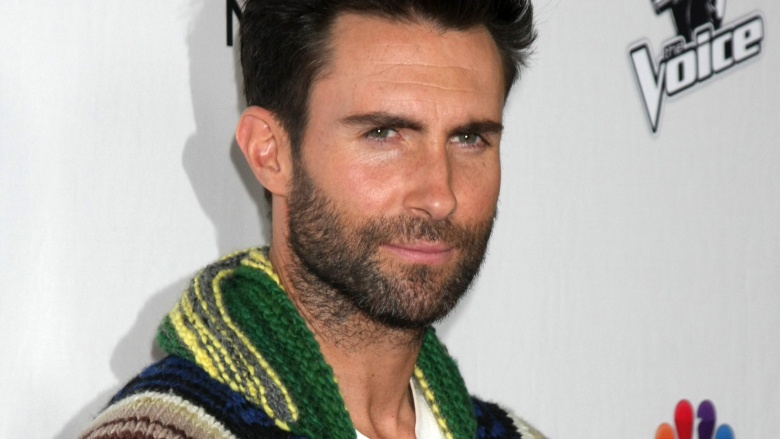 While performing with Maroon 5 in Anaheim in April 2015, Adam Levine encountered a female fan who jumped up on stage and rushed at him. According to US Weekly, he attempted to avoid her for several moments, before finally putting his arm around her as security approached. As she was taken away, The Voice judge turned to the audience and said, "That was f***ing weird, right?...She like, cut my ear with her fingernail." But you know what's truly weird? The fact that Adam Levine actually has fans.
Taylor Swift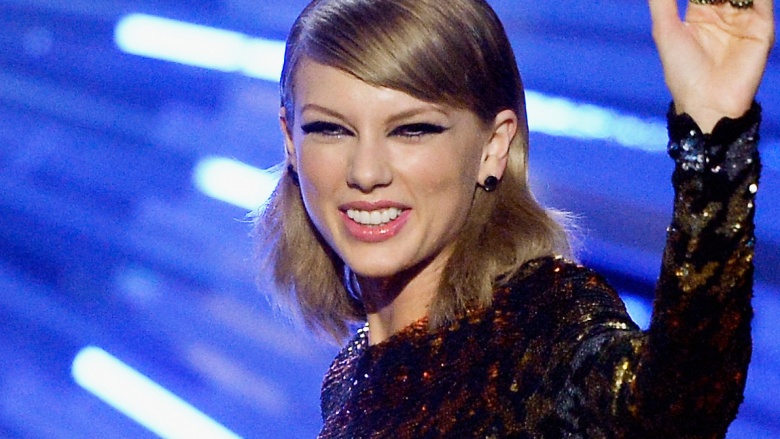 Getty Images
Taylor Swift had a brush with a truly frightening fan during a concert in Petco Park in 2015. TMZ reports that the fan, who snuck into the concert and was being hunted by security to begin with, rushed the stage while Swift was performing her hit song "Style." But before the fan could get within arm's reach of Swift, four security guards tackled him. A scuffle broke out, and one of the guards suffered a broken rib before the fan was finally taken away and later booked. Charges against the fan included battery and obstruction, and his bail was set at $35,000. Someone should've told him that when Swift sings "You Belong With Me," she's not really talking about him...
Jim Jeffries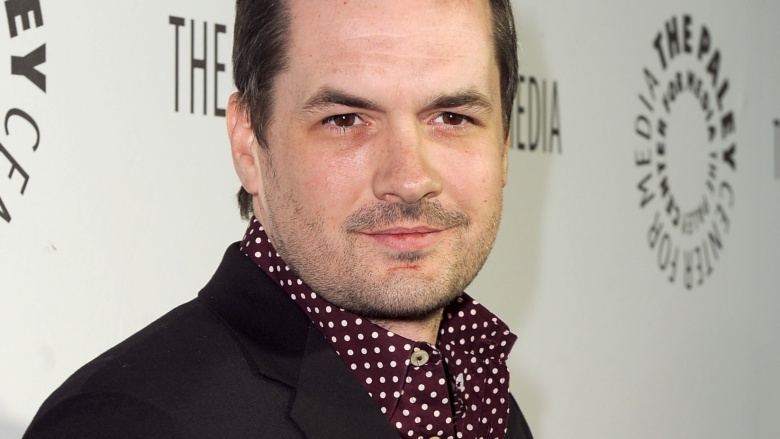 Getty Images
While performing at the Comedy Store in Manchester in 2006, Australian comedian and Legit star Jim Jefferies had a rather vicious encounter with an enraged heckler. After Jefferies dealt with a loud female heckler during his show, a male heckler on the other side of the room became irate. The male heckler got up and went to the bar area, where he ranted and punched the walls, according to the Manchester Evening News. A few minutes later, he ran back into the showroom, where he rushed the stage and struck Jefferies in the face, leaving him with a black eye. Audience members rushed to Jefferies' aid, and pulled the attacker off of him. Ever the professional, Jefferies finished his show. Years later, he incorporated the story of the attack into his show, making his rep as a comic truly legit.
Lindsay Lohan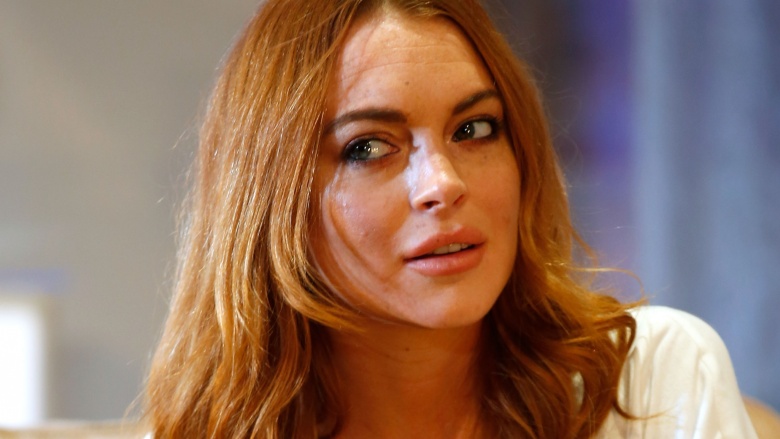 Getty Images
Back in 2008, while still in her relationship with Samantha Ronson, Lindsay Lohan almost had an unfortunate incident while just trying to enjoy a night out. According to the Daily Telegraph, Lohan and Ronson were out at the Jackrabbit Supper Club and Lounge, where a 38-year-old man, who also already had a history of stalking Lohan, became way too excited to see Lohan and began yelling, "I love her, I love her!" Security and some police officers stepped in and tackled the guy to the ground and arrested him for disorderly conduct. Luckily, no one was hurt during the altercation. There are some reports that say Lohan was completely unaware that the incident even took place. Then again, this was also during Lohan's highly publicized struggles with alcohol and other alleged substances, so we're pretty sure she wasn't aware of a lot of things back then.
Adrianne Curry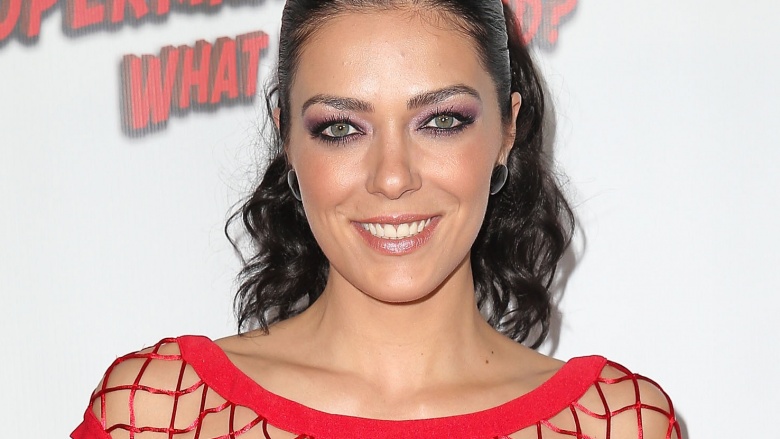 Getty Images
America's first next top model Adrianne Curry once had an encounter with a fan who was a little too frisky for his own good, to put it lightly. According to The Daily Mail, Curry, dressed in Princess Leia's Return of the Jedi bikini, encountered a drunken cosplayer at a Star Wars convention in Florida. While laying in the bushes outside the convention center, the man reached up her skirt and groped her. He was reported to have attempted to start fights with other people waiting outside as well. He was later arrested. Curry described the incident on Twitter, saying, "The man was trying to attack me, over and over," as well as trying to do other unmentionable things to her. Considering what happens to Jabba the Hutt while Leia's dressed in that outfit (she chokes him to death), the guy definitely should've just kept his hands to himself.
Kid Cudi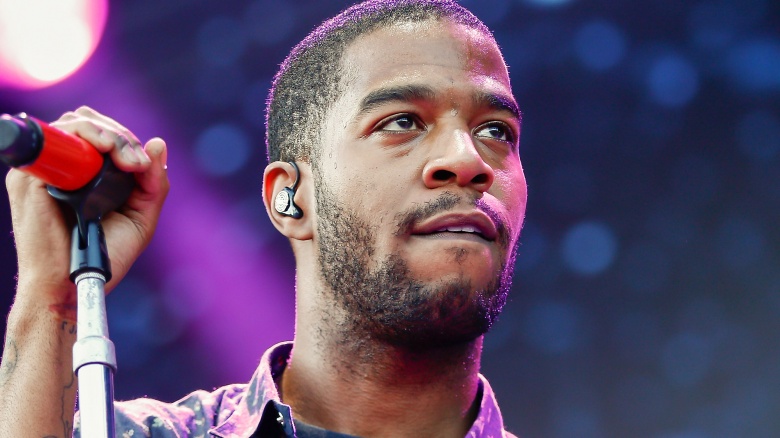 Getty Images
Rapper Kid Cudi is probably one of the few people on this list who doesn't really need to rely on security for protection from deranged fans—he's defended himself from harm at least twice. The first incident occurred in Ohio in 2010. While Cudi performed for thousands of fans, a drunken crowd member jumped up on stage and approached Cudi, but Cudi managed to connect a quick fist to the guy's chin before he could do anything. Security then escorted the fan away. However, not feeling it was over, Cudi jumped off stage to continue the confrontation and had to be taken away by security himself. The second incident occurred few years later in 2013, when another fan jumped on stage while Cudi performed in Houston. Seeing the man approach him, Cudi shoved him until he fell to the floor, at which point, security came to take him away. This time Cudi didn't try to take things any further. Instead, he turned to the crowd and said, "Not on my watch." Guess Cudi has no intentions of letting anyone erase him.
Paul McCartney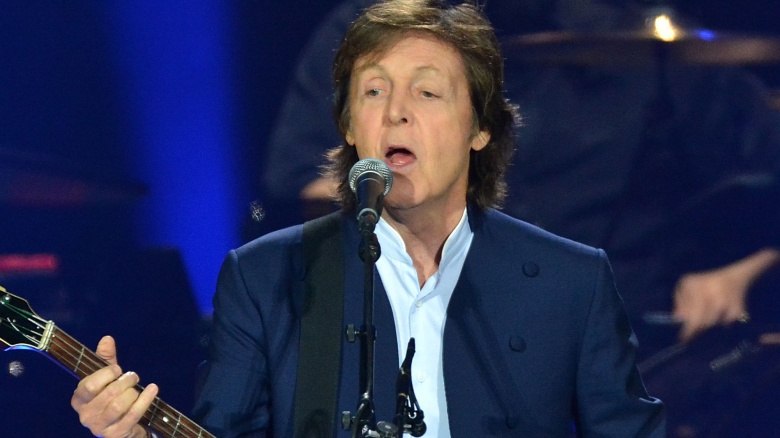 Getty Images
Paul McCartney wasn't just attacked by one deranged fan, but an entire mob while in Mexico City in 2010. After a show at Foro Sol Stadium, McCartney's tour bus took a wrong turn and wound up in a very bad part of town, even by Mexico City standards. There, a group of youths stood in the way of the bus and forced it to stop. At first, the security team thought it was just a group of fans, until the youths started scaling up onto the roof of the bus, where they began to jump up and down and rock it, according to The Mirror. Security then called the police, who rushed to McCartney's aid. Though shaken, McCartney made it out without injury. But we're sure this must have made him long for the good old days when he was mobbed by screaming girls.
George Harrison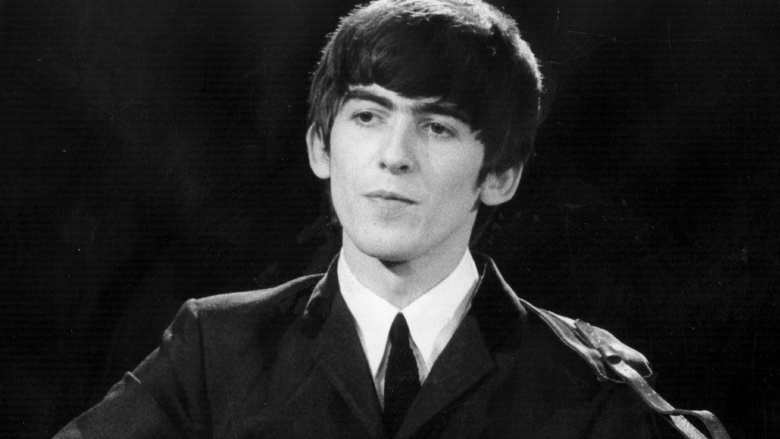 Getty Images
The late George Harrison had the unfortunate experience of encountering deranged fan Michael Abrams in his own home in Oxfordshire, England, back in 1999. Abrams, who believed the former Beatle had tried to possess him, armed himself with a knife and a stone-sword, which was broken off of a statue, and broke into Harrison's home while he and his wife were there. According to The Guardian, Harrison attempted to distract the intruder by yelling "Hare Krishna, Hare Krishna" at him, but unfortunately, that didn't do anything. Abrams wound up stabbing Harrison and puncturing one of his lungs. Abrams was finally incapacitated when Harrison's wife hit him in the head with a lamp and fireplace poker. And while Harrison eventually recovered from his injuries, this story doesn't have the happiest of endings. That's because Abrams only served two years in prison, despite being told he would be there for the rest of his life. Harrison and his wife were, understandably, upset about this.
Curtis "50 Cent" Jackson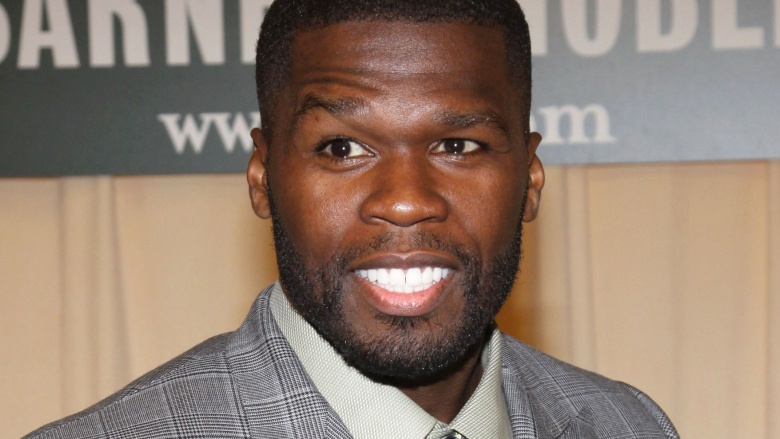 Most of us know the story of how 50 Cent was shot nine times early on in his career, but most of us don't know that this wasn't the last time someone attacked him. In 2010, the rapper was attacked on stage while performing in Salvador, Brazil. According to MTV News, a male fan ran up onto the stage and grabbed 50 Cent. Luckily, security wasn't too far behind the fan, and they immediately tackled him to the ground and hauled him off the stage, but not before one of 50's entourage delivered a few punches to the attacker. Though a bit shaken, 50 managed to continue performing and finish the show. Fortunately, no other audience member got "Rowdy, Rowdy" that night.
Steve Buscemi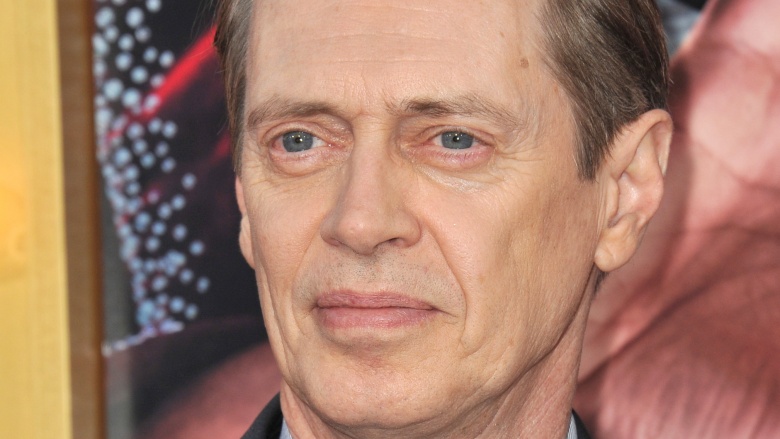 Steve Buscemi was just trying to have a nice night out with Vince Vaughn and another friend when he got stabbed in the head back in 2001. After a day of shooting the John Travolta film Domestic Disturbance, Buscemi, Vaughn, and screenwriter Scott Rosenberg had been out at the Firebelly Lounge in Wilmington, North Carolina, and were actually already leaving the bar when a fight broke out, begun by one Tim Fogerty. According to E! Online, other patrons said that Fogerty had been saying that he wanted to injure someone throughout the night. During the ensuing brawl, Fogerty stabbed Buscemi several times: in the head, neck and arm. Buscemi was brought to the hospital and released the next day. Fogerty was arrested and charged with assault with a deadly weapon with intent to kill. He plead guilty and was sentenced to 180 days and three years supervised probation. Sounds like he got off light.
Leona Lewis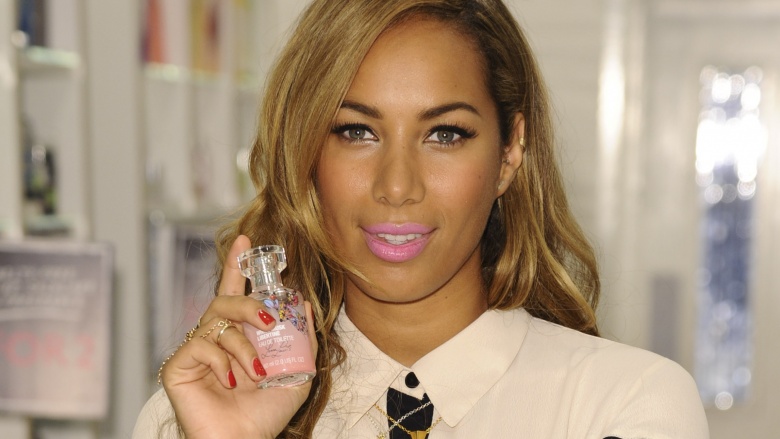 The X Factor winner and pop songstress Leona Lewis was assaulted by a fan at a 2009 book signing in London. As she signed copies of her memoir Dreams at Waterstone's in central London, Peter Kowalczyk, who had been in line for five hours, punched her in the head, while screaming, "I love you," according to The Mirror. Not the best way to win a girl's heart. But his anger doesn't stem from just waiting in line for so long. It turns out that Kowalczyk was rejected from The X Factor during the season in which Lewis won the competition. Following his arrest, Kowalczyk was held for psychiatric evaluation. Proof he wasn't in touch with reality: he didn't realize that Simon Cowell was the one he probably wanted to punch.
Sean Bean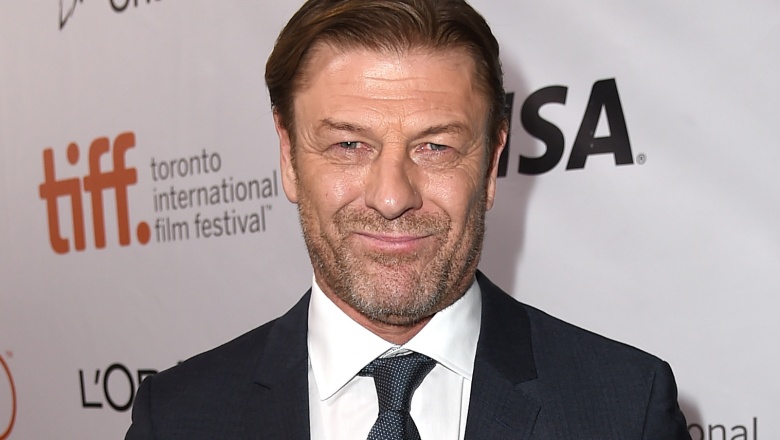 Getty Images
Not only does Sean Bean play tough guys in movies, he is one in real life. He proved it when he was assaulted by a crazy fan in the summer of 2011. One evening, he and a lady friend were out at Hill Bar and Brasserie in London, where Bean got into a scuffle after someone made lewd comments about his companion. Hot-headedly, Bean actually challenged the man to a fight, but nothing happened at that moment. However, later that night, as Bean went outside for a cigarette, the man stabbed him in the arm and punched him in the face. But instead of going to the hospital after the attack, Bean went back inside the bar and ordered another drink. Of course, we'd expect nothing less from Ned Stark.
Morrissey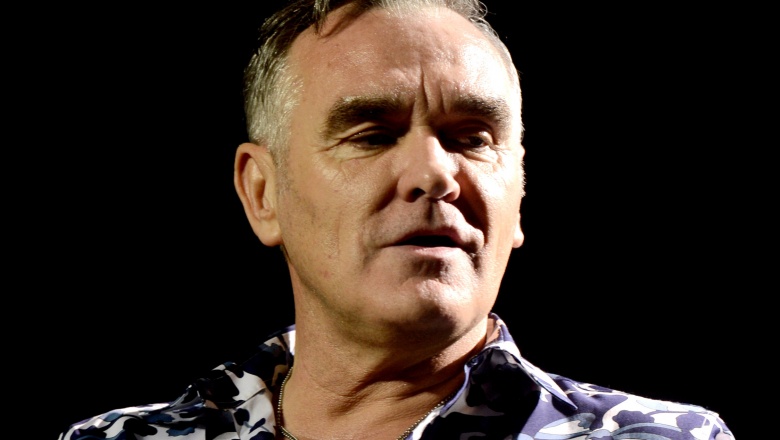 Getty Images
Apparently, fans jumping on stage to hug Morrissey is a regular occurrence. To his credit, Morrissey has gotten used to it over the years and continues with his show as it happens, never once missing a lyric. But once at a 2014 concert in San Jose, a few fans got a little excited to see the soulful singer, according to Huffington Post. In a blurry video of the incident, several fans can be seen jumping on stage and essentially piling onto Morrissey, bringing the show to a halt. One fan can be heard asking if Morrissey's dead. Of course, he didn't die, but he and the rest of his band left the stage. We don't have to ask him to know that that wasn't what he wanted at all.
Slash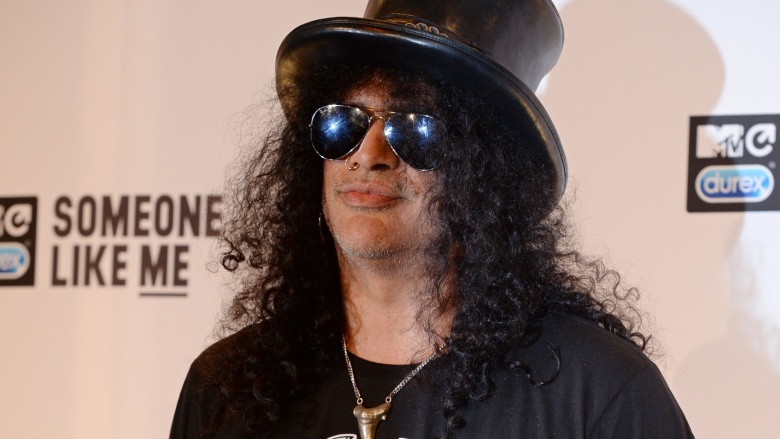 Getty Images
Guitar legend Slash had a run-in with a crazy fan at a show in Milan in the summer of 2012. While performing "Sweet Child O' Mine," a large, shirtless man, who was probably sweaty too, ran up to Slash and attempted to hug him...but wound up tackling him to the ground. A nearby security guard grabbed the fan and hurled him back into the crowd. With the fan gone, Slash got back up and resumed the song where he left off. After the concert, he tweeted that it was "a kick-ass rock show." Now that's a rock star.
Bob Marley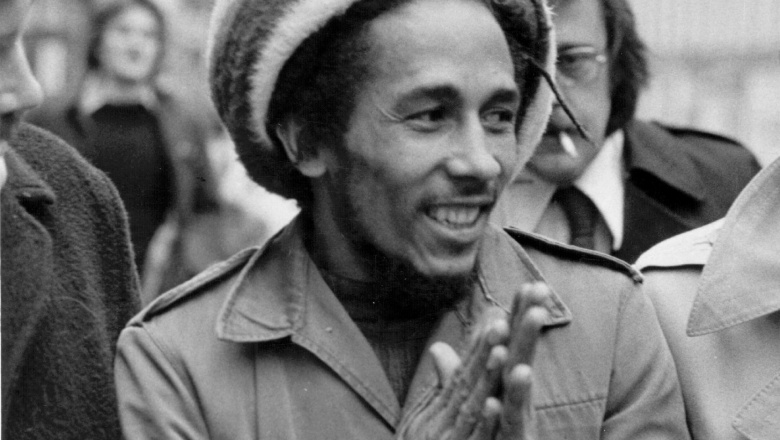 Getty Images
Music icon Bob Marley wasn't just attacked. Several gunmen tried to assassinate him two days before the free "Smile Jamaica" concert he gave in his homeland. The motivations and politics are too complicated to go into here, but suffice to say, some people were angry that the apolitical Marley held a concert in conjunction with the political party in power on the island at the time. Thus, several gunmen invaded his home and fired at Marley and his wife. Marley's wife sustained serious injuries, but later made a full recovery. Marley only suffered a shot in the arm, and the bullet remained lodged in his arm for the rest of his life. Undaunted, Marley held his concert two days later. When asked why he still performed, Marly responded, "The people who are trying to make this world worse aren't taking a day off. How can I?" The gunmen were never caught, but theories and rumors to their identities exist, some of which became the basis for the novel A Brief History of Seven Killings.
John Lennon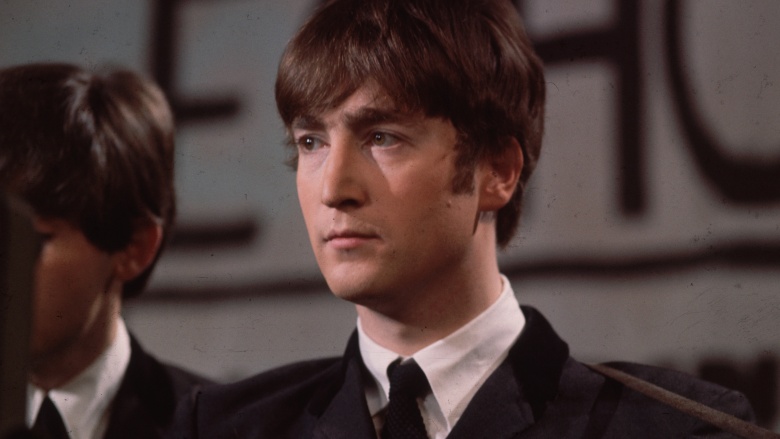 Getty Images
Sadly, John Lennon is the ultimate example of what can happen when a celebrity comes across the wrong fan. Mark David Chapman had been a fan of Lennon, and the Beatles, from a young age. But upon become a born-again Presbyterian in 1971, Chapman became enraged by Lennon's comment that the Beatles were "more popular than Jesus," which he made in 1966. Through a series delusions and mental gymnastics, Chapman came to the conclusion that he had to kill John Lennon, which he planned for three months before carrying out the murder. On December 8, 1980, after waiting for most of the day outside of the Dakota apartment building where Lennon lived, Chapman shot Lennon five times, killing him. Chapman was sentenced to 20 years to life imprisonment. Though he has turned around and completely owned up to his crime, he has sought parole at least eight times and has been denied each time.