George Clooney Surprises Elderly Fan For Her Birthday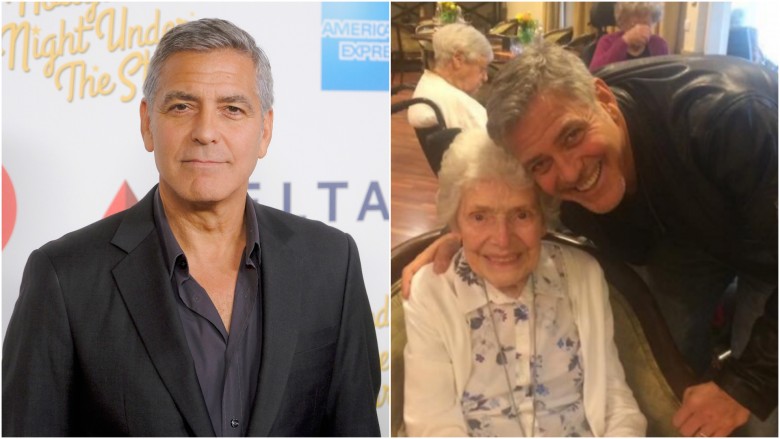 Getty Images
Let it be known: George Clooney makes time for his fans.
On March 19, 2017, Clooney visited a Sunrise Senior Living facility in Sonning, England to meet one special fan–87-year-old Pat. The elderly resident has been a fan of the 55-year-old actor for years, and the staff at Sunrise Senior Living have been attempting to bring the two together for some time. Luckily, their efforts paid off.
"A dream came true for one of our residents today!" Linda Jones, a member of the senior living facility's staff, wrote on Facebook (via Us Weekly). "The lady in the picture loves George Clooney and mentions everyday how she would love to meet him, especially as he lives so near to where I work. So letters have been sent asking would it be possible for her dream to come true."
But Clooney, who moved to Sonning, England with wife Amal Clooney in July 2016, didn't just grace one of his oldest fans with his presence. The Up in the Air (2009) actor brought along a few gifts, including flowers and a card. His timing couldn't have been more perfect either as it was Pat's birthday earlier that week.
"This was a classy gesture from a wonderful man," a spokesperson for Sunrise UK told BBC.
The facility also tweeted their appreciation for Clooney's visit, writing, "Thanks #GeorgeClooney for visiting #SunriseofSonning and for making Pat, our wonderful resident, so so happy!"
We're sure this is one birthday Pat will never forget.