Wyclef Jean Mistakenly Handcuffed By LAPD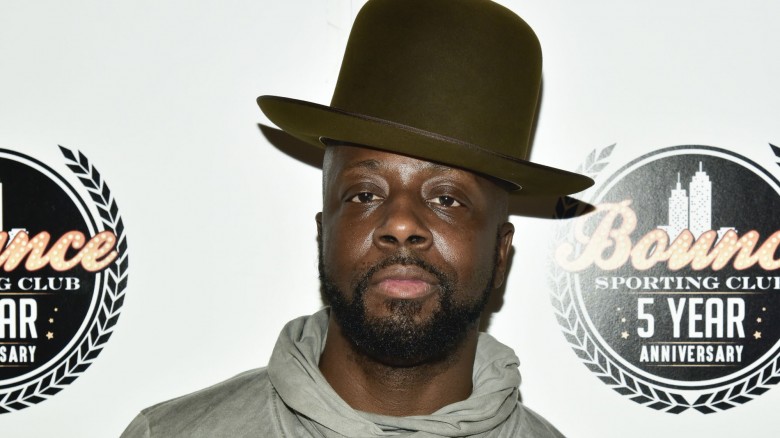 Getty Images
Wyclef Jean was handcuffed and briefly detained by the Los Angeles Police Department during the early morning hours of March 21, 2017 in a case of mistaken identity, E! News reported.
The hip-hop star took to social media to recount the incident, which occurred around 1 a.m. PST, beginning with video evidence. "LAPD another case of mistaken identity. Black man with red bandana robbed a gas station as I was in the studio working but im [sic] in handcuffs?"
E! News confirmed with local law enforcement that a robbery had occurred nearby in West Hollywood, and that the description of the suspect, who was later arrested four blocks away, matched the rapper "down to a bandana he was wearing and the car he was in." The Sheriff told the publication that Jean had been detained at the site and was released from the scene without charges.
Following the incident, Jean spoke out via a series of tweets, "I was asked by the police to Put my hands up. Then I was told do not move. I was instantly hand cuffed before being asked to identify myself nor was I told why I was being cuffed. In the process I said my name and told them they have wrong person."
He continued, "They proceeded to ignore me and I was treated like a criminal until other police showed up and pointed out they had wrong person. I am sure no father wants his sons or daughters to see him in Handcuffs especially if he is innocent."
In a second video documenting the occurrence on Instagram, Jean explained to the officers, "I'm a recording artist and I'm coming from the studio," before threatening to "sue the LAPD" for putting him through the ordeal.
The three-time Grammy winner later tweeted, "As some one who has law enforcers in my family, I was appalled by this behavior of the LAPD."