Kristin Cavallari Says Goodbye To Chicago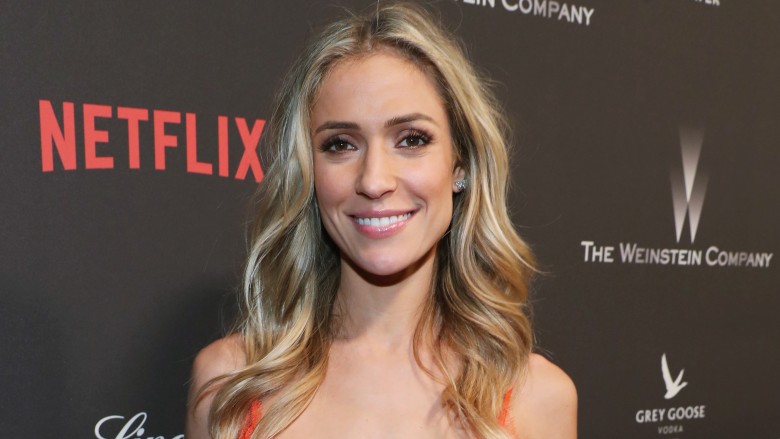 Getty Images
See ya later, Chicago!
Kristin Cavallari is packing her things and leaving town. After husband Jay Cutler's release from his former football team, the Chicago Bears, their family is moving on from the Windy City. In a post to Instagram, Cavallari, 30, grabbed a cup of coffee and reflected on her time in Chicago.
"So we're moving from Chicago soon and I gotta say, I'm really gonna miss this place," the Laguna Beach (2004-2006) star wrote. "Not only we're all 3 of my babies born here, it's where it all began with jay, it brought me closer to my mom who has become my best friend, I've made some amazing girlfriends, and I've really enjoyed being back here (a lot of people don't know I lived here when I was younger). Thanks for all the good times, Chicago. This will always be a special place for us."
In early March 2017, Cutler, 33, released a statement to the Chicago Sun-Times after the announcement of his release from the Chicago Bears. "I would like to first thank the city of Chicago and its passionate fans for a memorable eight years," he said."I grew up in Indiana rooting for the Bears as kid, so it was an honor to wear the Bears uniform and play quarterback at Soldier Field for my favorite childhood team."
The former quarterback added: "Chicago is the city where I met my wonderful wife Kristin. I have been fortunate to have three beautiful children here. Our family will leave Chicago with great memories and relationships on and off the field. We look forward to the next chapter of our lives and wish the best to Bears fans everywhere."
While neither Cutler nor Cavallari, who married in 2013, mentioned where their family will relocate, it seems likely that they'd plant roots in Nashville, Tenn. The couple showed off their southern home to Elle magazine in June 2015. At the time, Cavallari revealed that once her husband finished his contract with the NFL she hoped they'd return to Nashville.
She also added, "Jay hates L.A....And Chicago's just not home."
Wherever Cavallari and Cutler end up, they better make sure they have plenty of bedrooms. The couple already have three children together: 4-year-old Camden, 2-year-old Jaxon, and 1-year-old Saylor.