Wonder Woman Actress Gal Gadot Gives Birth To Baby Girl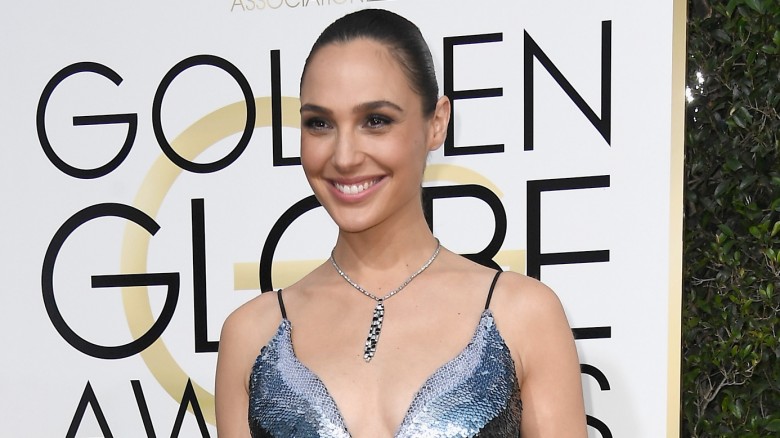 Getty Images
There's a new superbaby in town.
Wonder Woman (2017) star Gal Gadot welcomed a daughter with her husband Yaron Versano on March 20, 2017. Her name? Maya. The newborn marks the pair's second child together. Their older child, Alma, is five years old.
Gadot shared the good news on Instagram with a black and white photo of the growing family in the hospital, backs turned to the camera. In the caption, the 31-year-old wrote, "And then we were four... She is here, Maya. I feel so complete blessed and thankful for all the Wonders in my life #family #newborn #grateful."
The Batman v Superman: Dawn of Justice (2016) actress revealed her pregnancy on social media in Nov. 2016. In (another) black and white photo, she posed with her husband, hands on her stomach. Alongside the cute image, she wrote, "So excited to share this wonder with you... #mommyforthesecondtime."
Just a week before giving birth, Gadot took time to reflect, finally realizing that she was just mere moments from meeting her second child. "With the daily routine of life, family and work I'm distracted all day long," she wrote alongside a photo on Instagram. "Today I had a moment with myself when I was looking out the window at the beautiful clear blue sky and realized that I'm 9 months (!!!) pregnant and soon will have a new lovepup as an addition to our family."
Gadot, wearing a Wonder Woman t-shirt (of course), added, "Could not be more grateful to the universe. Sending you guys some positive gratitude energies."
Congratulations to Gadot and her family!