Mahershala Ali Shares Sweet Photo With His Newborn Daughter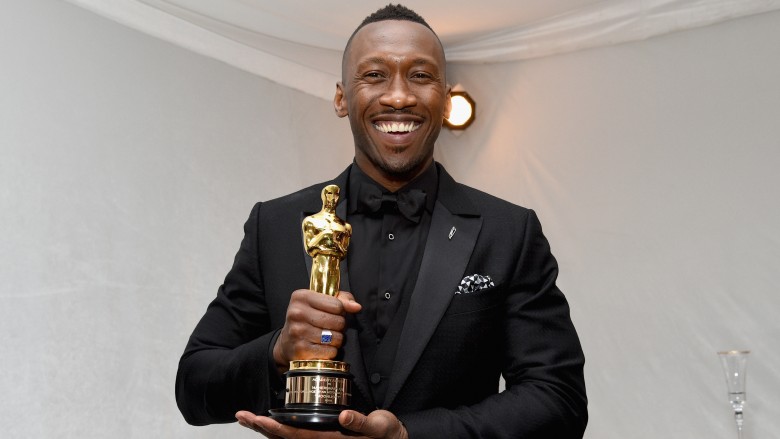 Getty Images
It has to be said, Moonlight actor Mahershala Ali is having a pretty spectacular year – in the same week he won the Oscar for Best Supporting Actor, he and his wife, Amatus Sami-Karim, welcomed their first child, Bari Najma, into the world.
And the proud new dad could not be happier to document this tiny bundle of joy addition to their lives, as he shared a beautiful black and white photo on Instagram on Tuesday, March 21st, which shows him holding his newborn daughter in his lap as he adoringly stares at her (via Entertainment Tonight).
Ali certainly seems to be a natural at this! And last month, the soon-to-be Oscar winner gushed to Entertainment Tonight on the red carpet about fatherhood, saying, "It's been remarkable. I know I really get to get into it tomorrow because awards season is done after tonight, but it's been remarkable." The 43-year-old added, "It's such a blessing to be a father."
The acclaimed actor also couldn't stop singing the highest of praises for his wife of 14 years and the unwavering strength she displayed throughout her pregnancy and quick delivery, during which she did not have an epidural. He told the publication, "Hands down, women are the toughest beings on the planet. I'm not saying that to be cool. I don't care if you have children, choose to have children. I don't care if you took every pain medication in the world to have children." In complete awe of his partner, Ali emphasized, "I'm telling you, women are the toughest beings on the planet – incredible seeing this eight-pound being come out of your body and just work that out. Unbelievable."
Now that awards season is officially over, Ali is focused on being the best husband and father he can be, which includes showering his wife with love and support: "I just want to tell her I love her and she's gonna know that every day. Every day I'm around, she's going to know that."
Gosh, #FamilyGoals much? Congratulations to this happy family of three!