Ashley Greene Thinks Kristen Stewart Is 'Much Happier' After Coming Out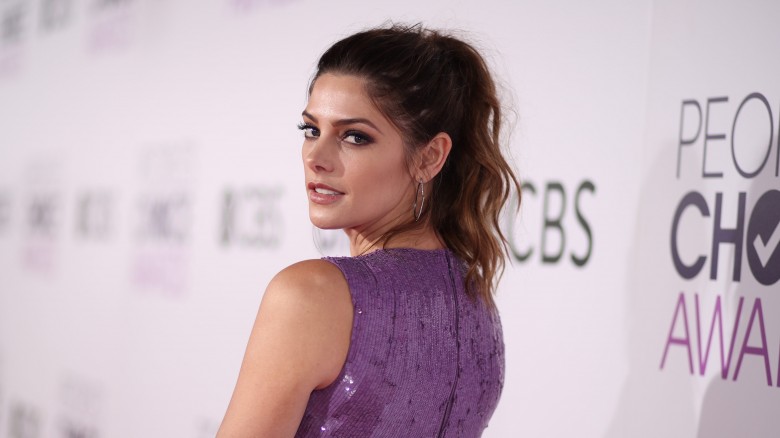 Getty Images
Count Ashley Greene among the number of people who could not be happier for Kristen Stewart, who has been open about her sexuality over the last few years, even declaring herself as "so gay" during a Saturday Night Live monologue last month.
"I'm definitely proud of her," Greene said of her former Twilight star in an exclusive interview with Entertainment Tonight.
The Rogue star was in the middle of promoting her show's new and final season, which premieres tonight, March 22nd at 9 p.m. on Audience Network, when the discussion turned to Stewart. "I think I read somewhere her saying that now that she's being open and honest and kind of true to herself, that she's much happier and she feels much more comfortable," she said.
And this, of course, is no small thing, as Greene also commented on the difficulties many people face when openly coming to terms with their sexuality. "I feel like I hear a lot of stories when people are dealing with coming out in that way that it's – I mean, it's something that haunts them for a while, and it's a scary thing, and it's unexpected," she said. And so, she proudly concluded, "I think it was really brave of her, and I feel like she seems just much happier."
It's wonderful to see these two co-stars sticking together after all these years! And for her part, Stewart opened up to Entertainment Weekly about her nonchalant coming out experience earlier this month, stating, "I've been talking about it for a really long time! I've lived pretty openly." However, she noted that she was glad to have officially come out in such a casual way. She said, "I guess because it was simple and straightforward. Just — 'I'm so gay, dude.'" The Personal Shopper star smiled and added, "In that moment, to make it normal and cool and completely unashamed? It felt really cool."
Indeed.