Yolanda Hadid Is Getting Her Own Reality Show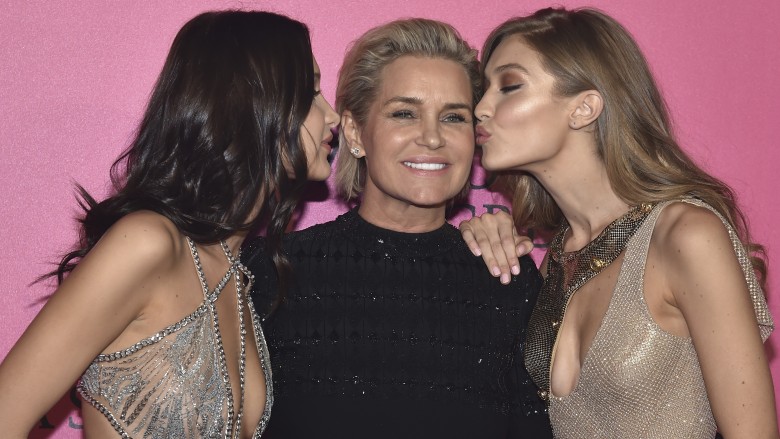 Getty Images
Look out Kris Jenner, there's a new momager on the block – and her name is Yolanda Hadid.
Almost a year after leaving The Real Housewives of Beverly Hills, Hadid is returning to reality television but this time she'll be the one calling the shots. According to Deadline, Lifetime picked up the unscripted series, Model Moms, which will be hosted by Hadid.
The former model will coach aspiring teen models on how to make it in the fashion world – both on and off the runway. Hadid, along with her team of experts, will guide the models and their momagers through an eight-week training program to see who's got what it takes to be on top. (Is anyone else getting major America's Next Top Model vibes?)
Each week contestants will compete for a weekly prize of $5,000 which will ultimately go toward furthering their modeling careers. The last girl standing at the end of the season will win a management contract with Hadid's company and a chance to be represented by IMG Models – a company who represent likes of Karlie Kloss and Paris Jackson.
The premiere date for the new reality show has yet to be announced, but it is sure to be on the radar of models and agencies everywhere since Hadid definitely knows a thing or two about managing models careers if supermodels Gigi and Bella Hadid are any indication.