Casey Wilson And Husband David Caspe Expecting Second Child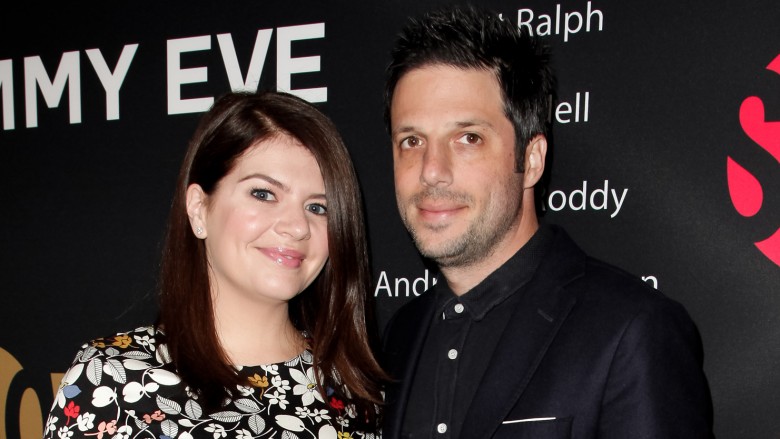 Getty Images
This Saturday Night Live (1975-) alum's family is about to get a little bit bigger.
Casey Wilson and her husband, writer and producer David Caspe, are expecting their second little bundle of joy. Wilson revealed the news on Bitch Sesh, her podcast with fellow actress Danielle Schneider.
"Some big news on my end, which is that I am pregnant again," the former Happy Endings (2011-13) star announced, causing Schneider to cheer.
"I'm so excited," Wilson, who's now in her second trimester, continued. "I was feeling so sick for about a month, but now I'm...[still] not feeling great."
After meeting on the set of Happy Endings, Wilson and Caspe started dated, and they later married in May 2014. The two welcomed their first child together, Max, one year later.
In July 2014, Wilson chatted with Glamour magazine about her relationship with Caspe, admitting that her feelings were a lot stronger in the beginning.
"I don't want to say I was more into David than he was into me, but we had been working together for about a year before we started dating. I really liked him, but there was nothing I could do, which is really hard for women, especially because we want to make things happen," Wilson stated.
Thinking a relationship was never going to happen, she explained, "I ultimately started dating other people, but not to [make him jealous]. I actually had to go to that darker place of, 'I don't think this is going to happen.' I started dating other people just to get out there. I think it bothered him, though he said it didn't. His sister said to him, 'You know she's going to date other people.' So then he was like, 'OK, let's give this a try.'"
Luckily for Wilson–and for Caspe too–everything worked out in the end.
Congratulations to the couple!