John Mayer Reveals New Song Is About Ex Katy Perry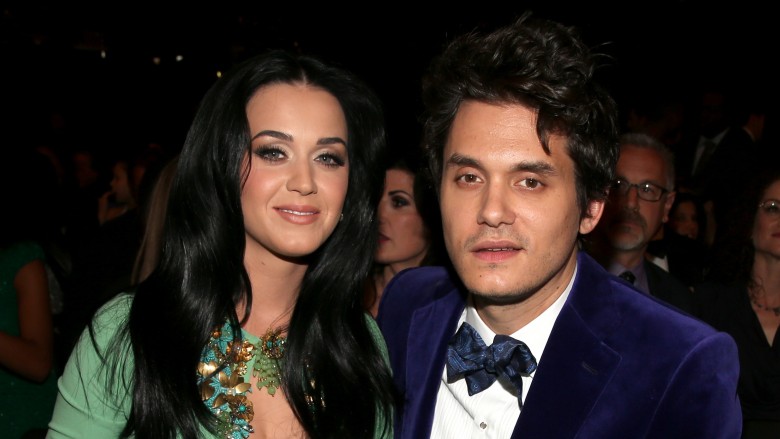 Getty Images
Looks like John Mayer's following Taylor Swift's lead and is penning songs about his past relationships–or at least, his romance with ex-girlfriend Katy Perry.
Regarding the subject of his latest single "Still Feel Like Your Man," Mayer told The New York Times, "Who else would I be thinking about?"
"And by the way," he continued, "it's a testament to the fact that I have not dated a lot of people in the last five, six years. That was my only relationship. So it's like, give me this, people."
Mayer, as most pop culture fans already know, dated the "Chained to the Rhythm" singer for about a year and a half, though the pair were on and off several times during their relationship.
Lyrics for the breakup song, which is part of Mayer's new album The Search for Everything, include, "I still keep your shampoo in my shower / In case you wanna wash your hair / And I know that you probably found yourself some more somewhere / But I do not really care."
Other lines describe Mayer's unwillingness to go out after his split from Perry, opting to remain by himself instead: "Still like the letters in your name and how they feel, babe / Still think I'm never gonna find another you / Still like to leave the party early and go home, babe / And don't you know, babe / I'd rather sit here on my own and be alone, babe."
So yeah, sounds like Mayer is missing Perry pretty badly.
Mayer also told the publication that he hasn't been dating much since their break up, but he does try out the occasional dating app–though not too successfully. "It's just lot of chatter," the "Your Body Is a Wonderland" singer said. "We all talk to the same people. There are very few people actually meeting up."
There's always a chance that the two stars could end up back together. Perry, 32, broke up with Lord of the Rings actor Orlando Bloom in Feb. 2017, so she is a free woman.
Maybe these two celebs will finally be able to make it work.