Leighton Meester Doesn't Want To Be Known As Only A Mom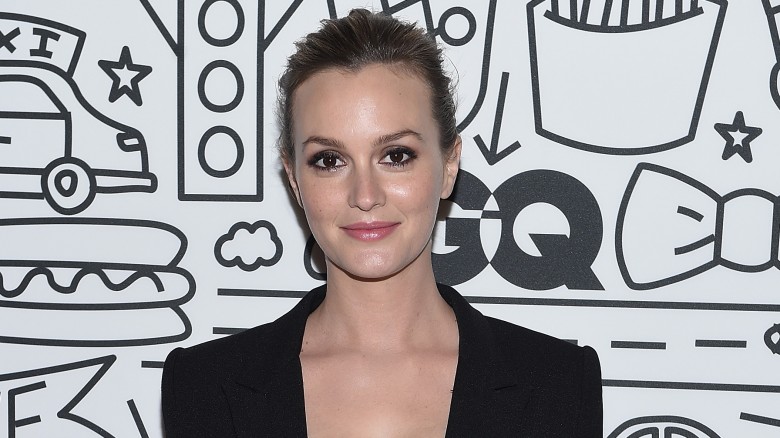 Getty Images
There's a reason you don't hear much about Leighton Meester's child, Arlo Day: the actress doesn't want to be known as only a mother.
Meester, who's married to The O.C. (2003-07) actor Adam Brody, welcomed their daughter in Aug. 2014. And since then, they've kept news about their personal lives to a minimum–though, if we consider their super secret wedding, it's obvious that privacy's always been important to the couple.
However, the Gossip Girl (2007-12) star recently sat down with Refinery29 to talk about her new Fox show, Making History (2017-), as well why she's kept her family life under wraps.
"I don't talk about Arlo very much," Meester stated, adding, "I am very proud of that area of my life. But I'm also really proud of the show, and of the work I do."
The 30-year-old explained that life in the public eye often pigeonholes you into just one role. "I think the perception is: You're an ingenue, or you're an icon, or you're a mom," Meester told the publication. "There's no in between."
Meester also touched on the types of characters often allotted for actresses in their thirties, which are, more often than not, lacking in depth.
"The idea is that as you become older, you start to see more substantial roles, with more gravity. But it's still pretty skewed. There's still a misrepresentation of actual demographics," Meester, who released her debut album in 2014, said. "Twenty-somethings are everywhere on television. But they're only a part of the population. Less often do you see strong, diverse, dynamic female leads who are considered 'older'."
But luckily, Meester's landed herself a role playing a time-traveling colonial woman on Making History, alongside actors Adam Pally and Yassir Lester. While the show is a comedy, Meester's happy to portray the character who will help shine a light onto the status of the female sex in any given time period.
"I'm proud to work on a show that uplifts the female lead, and has a not-so-subtle yet approachable commentary on the treatment and mistreatment of women throughout the ages," Meester told Rogue magazine.
Making History premiered March 5, 2017.