James Van Der Beek Shares First Photo Of 1-Year-Old Daughter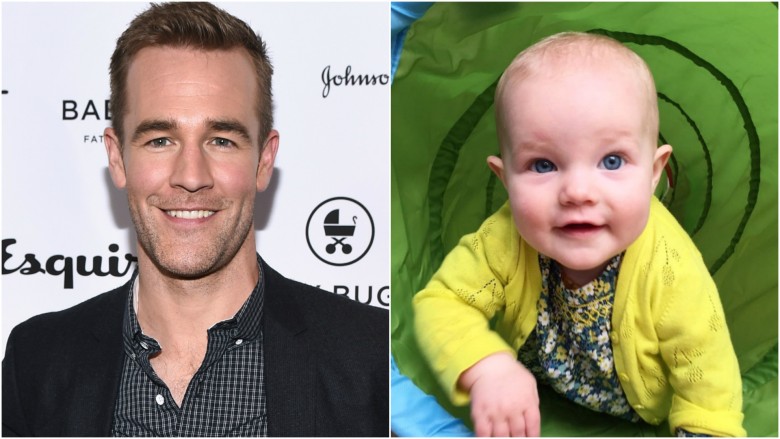 Getty Images
The Dawson's Creek (1998-2003) star is well on his way to earning that title "Dad of the Year."
James Van Der Beek posted a photo of his baby girl on Instagram on March 23, 2017, celebrating her first birthday. Alongside the adorable picture, the actor wrote a heartwarming message about his daughter Emilia.
"One year ago today, I got to meet this sweet, determined, magical little soul. Just when I thought nobody could follow my other girls... along came Emilia," Van Der Beek, who recently turned 40 years old, wrote. "Never ceases to amaze me just how much a child can expand your heart. #OrHowIncredibleMyWifeIs #blessed #grateful."
The post isn't only a sweet tribute to his young daughter–it's also the very first photo he's shared of her!
Van Der Beek's wife Kimberly Brook, 35, posted her own photo of their daughter on her account, writing, "A year ago today I met this beautiful baby angel who today became a toddler. Her zest for life, curiosity, independence, joy and determination captivate my heart everyday. Emilia, I am overjoyed to be your Mommy!! Thank you thank you for your gift of life."
Van Der Beek and his wife, who married in 2010, are parents to four children, son Joshua and daughters Olivia, Annabel, and, of course, Emilia. The couple first shared news of their latest pregnancy on social media in Nov. 2015. Posting a black and white photo of he and his wife, Van Der Beek, seen with his hand on Brook's stomach, wrote, "So grateful to share with you today that we're pregnant with our fourth child!"
Happy first birthday to sweet little Emilia!