What Really Happened To Emma Stone And Andrew Garfield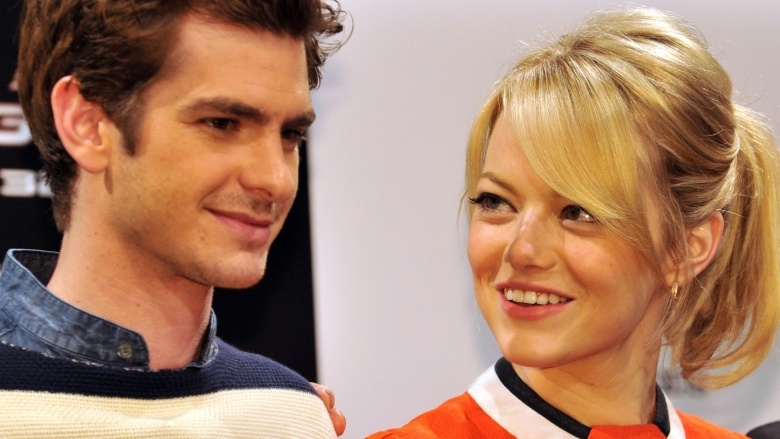 Getty Images
Between publicists and "mom-agers," who even knows what really happens in Hollywood? Is anyone actually dating? Is it all a publicity stunt? Since April 2015, we've been hearing on-again, off-again rumors about Andrew Garfield and Emma Stone—you know, the couple that was catapulted to stardom (and won our hearts) thanks to the short-lived reincarnation of the Amazing Spider-Man. Apparently, the two are done for good as of October 28, 2015 and we're reading between the lines to get to the truth of the matter.
Remember April 2015?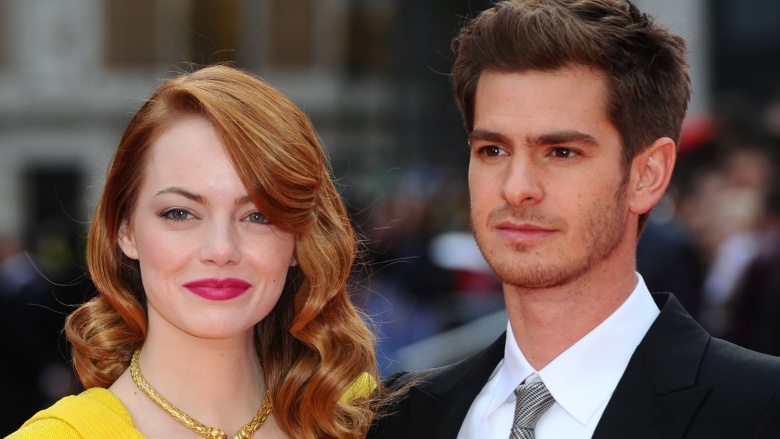 Getty Images
April 2015 is when People reported that Garfield and Stone were "on a break." That was a dark day. The world found out that the darling couple of the Spidey Universe had started to fall apart due to "distance." No one was really willing to confirm an official break up though. Later that month Us Weekly reported that Garfield was "in a dark place" and "not being the best partner" for Stone. Apparently he'd gotten too into his Jesuit Priest character while filming the Scorsese film Silence. The magazine reported that Garfield had been filming in Japan since January, skipping some major award ceremonies for Stone, and causing a long distance rift between the celebrity couple.
Seems that Garfield was allegedly not doing his boyfriend duties, and that he'd just stopped doing any "boyfriend-y" things at all. So, like, Garfield was all, "Peace out I'm going to Japan" and Stone was all, "How dare you not come to my important award shows or text me...ever?!?!" Amicable? We don't think so. Hell hath no fury like a woman scorned.
The Shopping Bag Incident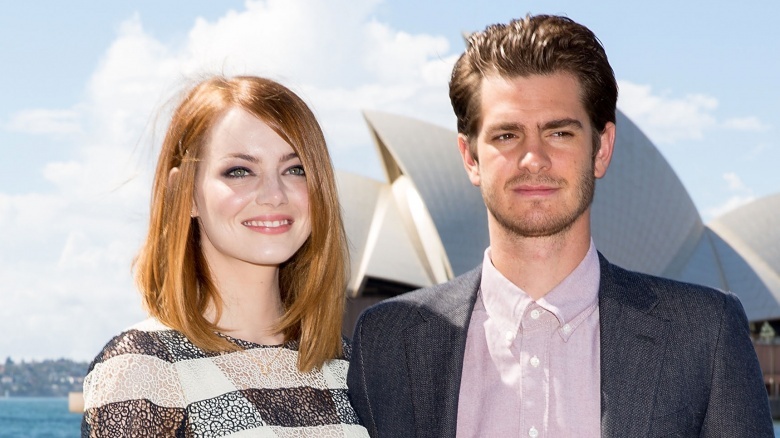 Getty Images
In May 2015 the mags reported on the now infamous shopping bag photo. Notably, Seventeen Magazine published a photo of Emma carrying a brown paper shopping bag with Andrew's name on it in large black marker. Upon viewing this photo, we assumed that the couple had reunited. Later that month, Elle Magazine stated that the couple was seen smiling and holding hands. Another sign that this burning was an eternal flame. But it later came to light that Stone had picked up the bag on her way out of the stylist's office because she thought it would fun to stir up some trouble in the press. That may be the story she told, but we're thinking she was going to burn his clothes because she was still pissed that Garfield was MIA while filming in Japan. Let's go with the latter. That sounds more likely.
Sorry We Got Involved, Emma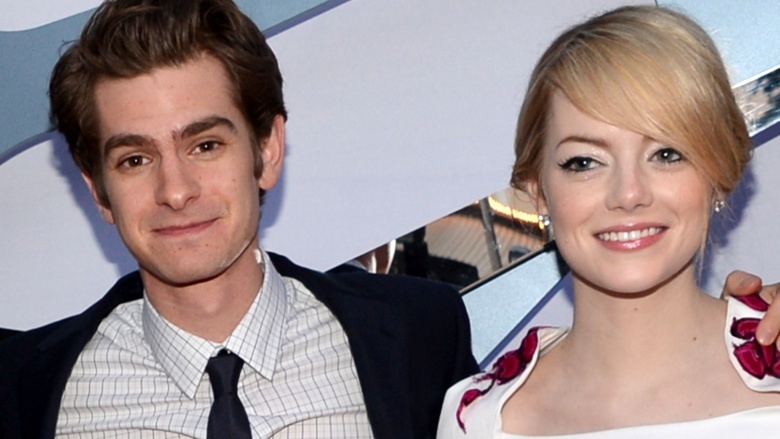 Getty Images
About a month after that whole shopping bag thing that everyone got so excited over (we're at June 2015 now), the Wall Street Journal Magazine joined the fray reporting a quote from Emma Stone that, in summary, said "We're not getting back together, I'm not talking about it, stop preying on my personal life!" Again, we're just paraphrasing here, but that's the essence of it. Stone gave a similarly cryptic quote in her Vanity Fair article that same month. We cried, she cried, the editors of the WSJ Magazine cried, it was a month of pure disappointment. Stone didn't want to discuss the breakup, but you'd be pretty upset too if three national publications were trying to figure out your relationship status.
Lovers Who Lunch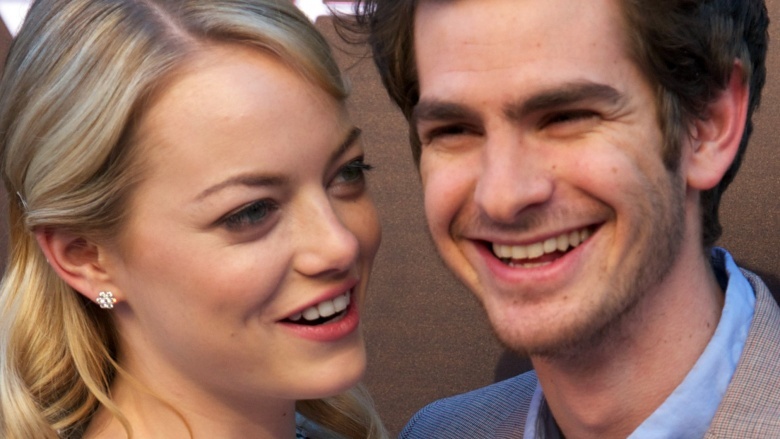 Getty Images
Fast forward to September 2015. Vanity Fair published an article covering all of the feels we would ever have about the Spider-Man couple. The two kooky kids, clad in sunglasses (great disguise guys), shared a romantic...lunch...in Los Angeles. It was just a lunch though, no dinner, no candlelight, no romantic walks on the beach. This really seemed more friendly than romantic. Honestly, buying Stone lunch was the least Garfield could do. He made some serious mistakes towards the end of their relationship and this instance seems to have more apologetic undertones than romantic ones.
We Are Never Ever Ever Getting Back Together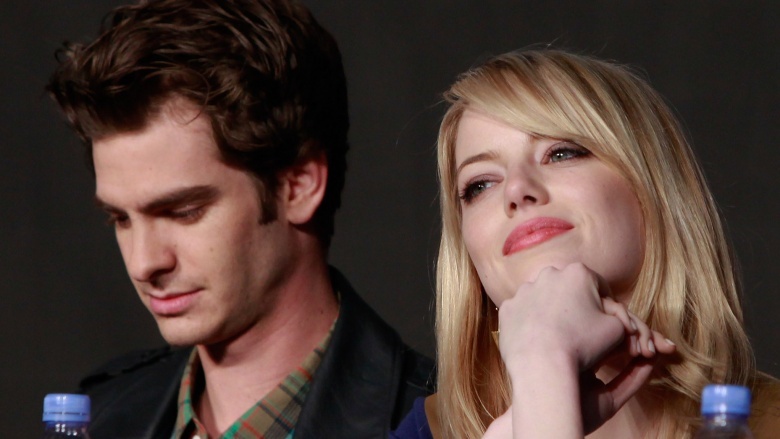 Getty Images
In autumn, nearly every magazine reported the most mature breakup that has ever happened, literally ever. Elle Magazine, Us Weekly, and Seventeen Magazine all reported the same story. "Good Terms," "Still love for each other," and "They remain close" are phrases repeated by the source in each report of the breakup. Based on this final report we can conclusively allege that the aforementioned lunch was an apology lunch, and they released a joint statement so that they could heal separately. This break up had to have stemmed from their separation in early 2015 and Garfield's shirking of his duties as the loyal boyfriend. You can't ditch your girlfriend when she's nominated for a zillion awards. You just can't.