Fetty Wap Reportedly Robbed In N.J. Hometown, Shootout Follows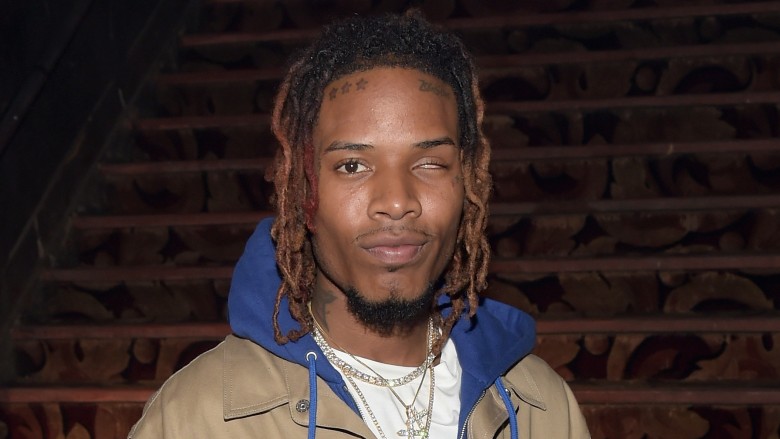 Getty Images
The "Trap Queen" rapper returned to his hometown of Paterson, New Jersey, but any good times he may have been having were soon cut short.
According to TMZ, Fetty Wap (real name Willie Maxwell) was robbed early on March 26, 2017 of cash and a chain. Unfortunately, the robbery seems to have led to a shootout. Police were reportedly dispatched to Montclair Ave and Paxton Street at about 5 a.m. after shots were fired. Once they arrived on the scene, cops found two men, both with gunshot wounds. One had been shot in the leg, the other in the torso. Though he was not found with the other injured men, a third man, who checked into Hackensack Medical Center, is thought to be linked to the shooting.
City Police Director Jerry Speziale revealed details about the shootout to NJ.com, explaining that the confrontation began in a 24-hour deli.
"[The shooting] appears to have started inside the deli when a group that included Willie Maxwell [Fetty Wap] became involved in a heated altercation with another group that entered the deli a short time after Maxwell's arrival," he revealed in a statement. He goes on to describe that a man was then struck with a firearm. Members of both groups then retreated to the street, where additional shots were fired.
Fetty Wap, whose exact involvement in the shootout remains unclear, was not injured. TMZ states that police are investigating the shooting, but there has been no report of a robbery.
However, Fetty Wap's stolen chain was later flashed on Instagram by apparent rival Raheem Thomas–also known as "Fuzz." According to TMZ, Thomas claims he only took a photo with the chain and is not responsible for its theft.
Still, Thomas was arrested–but not for burglary. Rolling Stone reports that Thomas was charged with aggravated assault as well as three weapons possession offenses.