Charlie Sheen's Most Insane Moments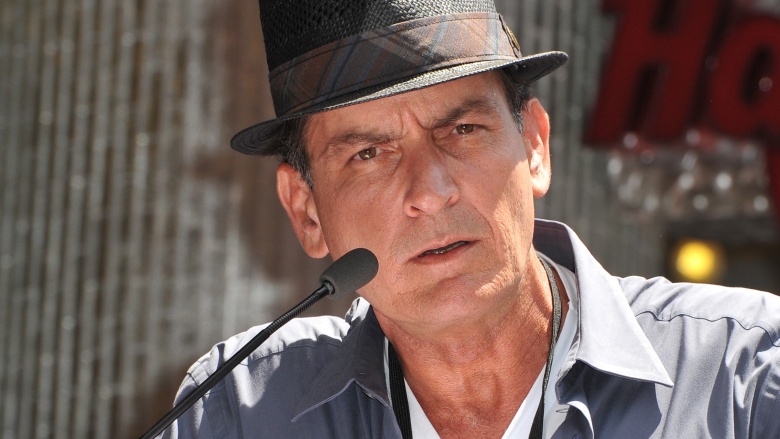 Charlie Sheen has had a tumultuous life full of ups and downs. His ups were very high and his downs were about as low as you can go. Here are his most dramatic, dangerous, and just darn nuts moments.
That Time He Shot Kelly Preston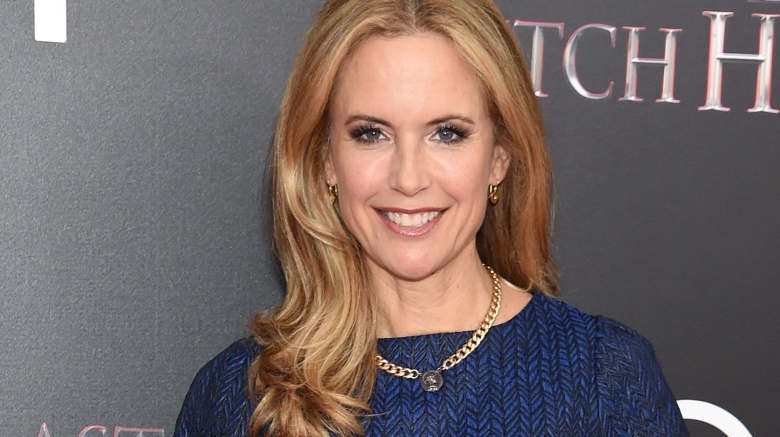 Getty Images
In 1990, Charlie Sheen was engaged to Kelly Preston. That is, until he accidentally shot her in the arm. Sheen explained how it happened during his 2011 Violent Torpedo of Truth tour. "She explained to me when she lifted my pants off the scale in the bathroom...the tiny revolver I used to carry...it fell out of the back jeans pocket and hit the floor and shot a bullet right between her legs," he said. "So she got hit with shrapnel from the toilet bowl." As it turns out, even if it's an accident, a gunshot wound from your partner is still probably a deal-breaker. Sheen would go to rehab later that year.
His Heidi Fleiss Testimony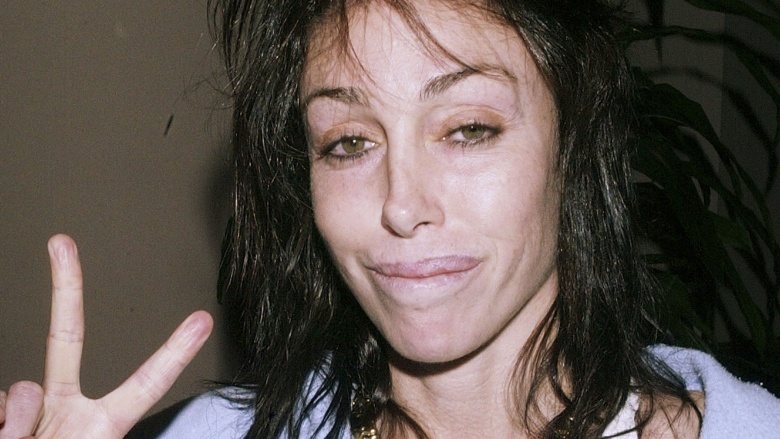 Getty Images
In July 1995, Sheen testified at the tax evasion trial of Hollywood madam Heidi Fleiss. Sheen confessed that he spent $53,000 on, um, "services" between 1991 and 1993. It's hard to tell if it's more or less unsettling that he admitted to all of this before any of his marriages. (Seriously girls, learn to love yourselves.)
His First Arrest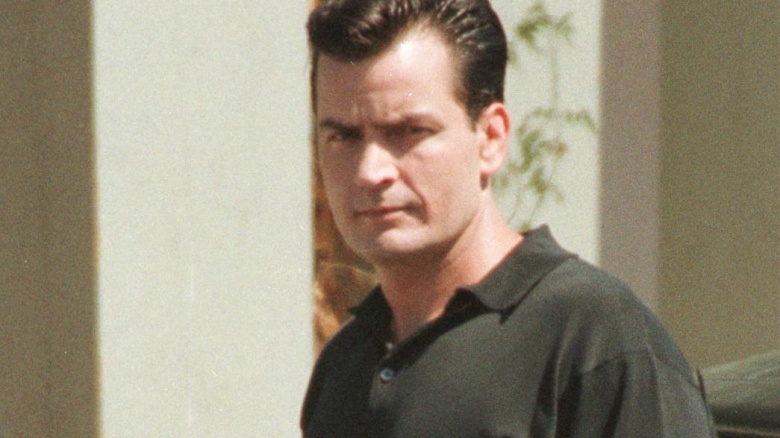 Getty Images
In 1997, Sheen's then-girlfriend, Brittany Ashland, accused him of domestic violence, leading the actor to get arrested for battery. In 1998, Sheen violated his parole when he got busted for a drug overdose. He was sentenced to rehab and probation.
His Ugly Split From Denise Richards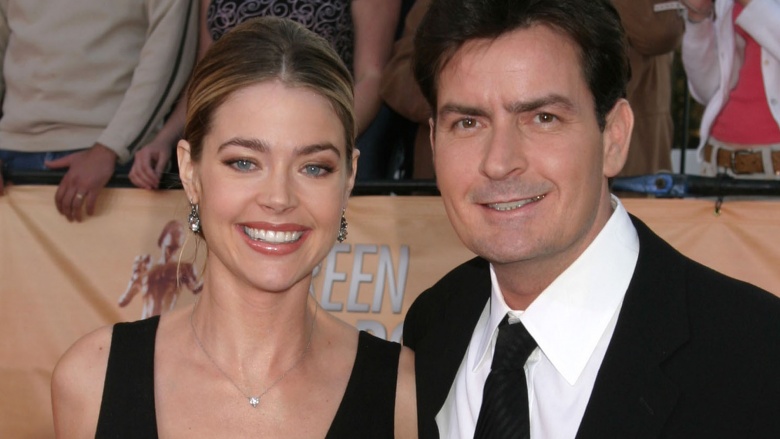 Denise Richards filed for divorce from Sheen in 2005 when she was still pregnant with their second daughter, claiming that Sheen gambled and abused prescription drugs. She also claimed that he behaved in a "very volatile" manner, which he's pretty much confirmed every day of his public life.
His Ugly Split From Brooke Mueller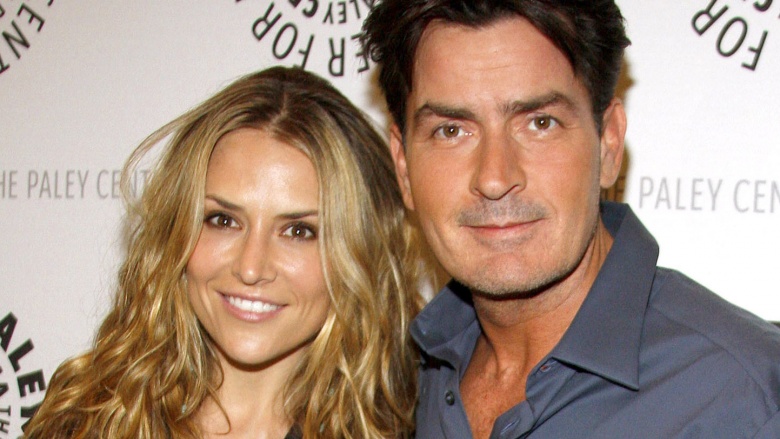 After Sheen married Brooke Mueller in 2007, the couple's bliss was short-lived: in 2009, Sheen was arrested after Mueller claimed he threatened her with a knife during an Aspen vacation. Sheen would plead guilty to misdemeanor assault. Unlike Preston, who left before he was even deliberately violent, Mueller would hang on to Sheen for another year. The pair split in 2010 when Sheen was found naked and intoxicated in a hotel room; Mueller and Sheen separately checked into rehab the same year.
His Wild Night Out With A Porn Star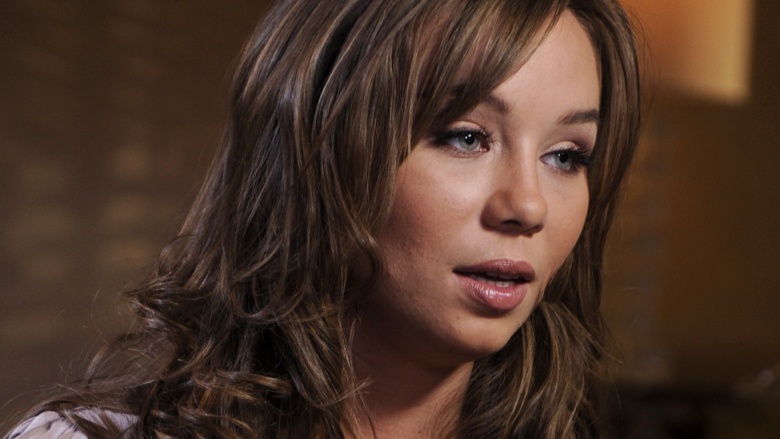 Getty Images
In October 2010, Sheen went to dinner with ex Denise Richards, some friends, and porn star Capri Anderson. At some point, Richards left, and Sheen and Anderson went to the restroom together, where he allegedly requested services from her. He didn't like her price (reportedly $12,000). Later, in a hotel room they shared, Anderson would call police in fear of Sheen, who she claimed had become violent. Sheen denied he ever threatened her, but the publicity would be damning—and he was hospitalized for a psychiatric evaluation.
His Hospitalization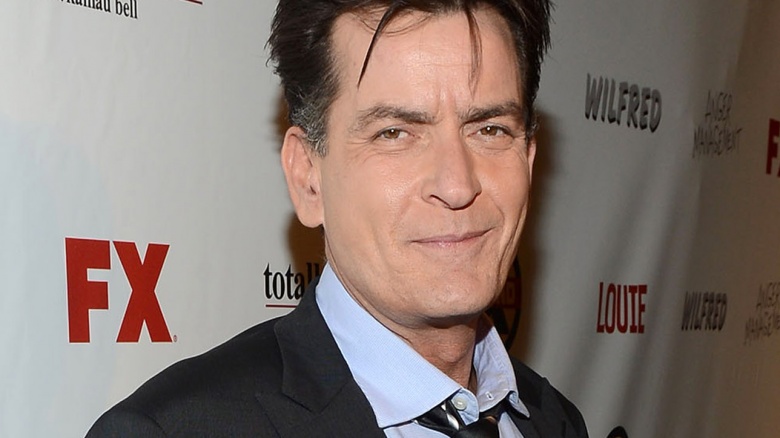 Getty Images
In January 2011, Sheen was hospitalized for severe abdominal pain. His team sent out a statement shortly afterwards confirming that the actor checked into rehab, but wouldn't disclose for what. They also specified that the treatment he sought was voluntary. It's worth noting that Sheen was diagnosed with HIV sometime in 2011, which reportedly led to his subsequent spiral.
His Infamous Today Interview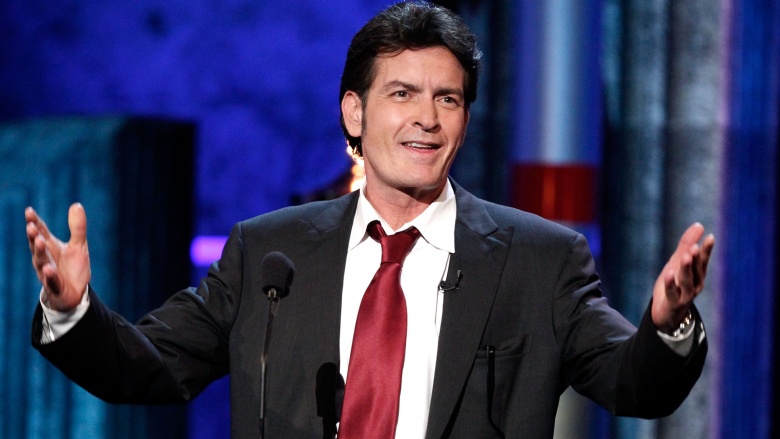 Getty Images
In February 2011, Sheen sat down with Matt Lauer on the Today show and dropped a bunch of sound bites. He claimed to not need rehab because he has "tiger blood" and "Adonis DNA," and also coined his catchphrase "#winning."
His Falling Out With Chuck Lorre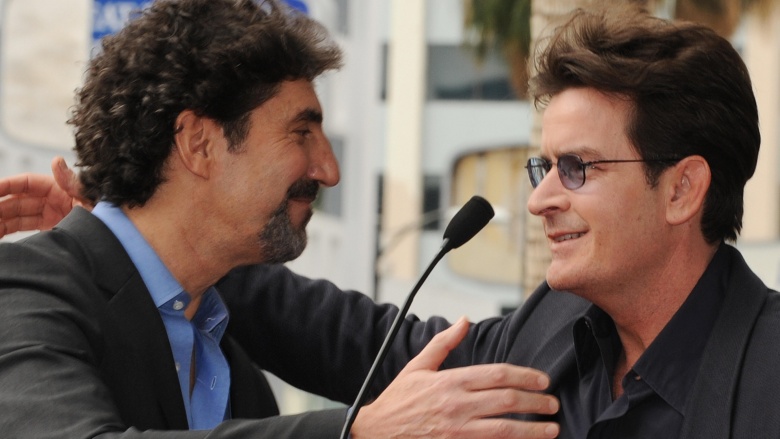 Getty Images
Sheen began his feud with Two And A Half Men creator Chuck Lorre in 2011. Sources told Vanity Fair that their bad blood initially began over money, with Sheen demanding even more than his $2 million-per-episode salary to keep up with his big spending. Sheen publicly derided Lorre and the show every chance he got, and to say Lorre wasn't happy would be an understatement: Sheen was fired, and then he sued Lorre and CBS in March 2011.
His Goddesses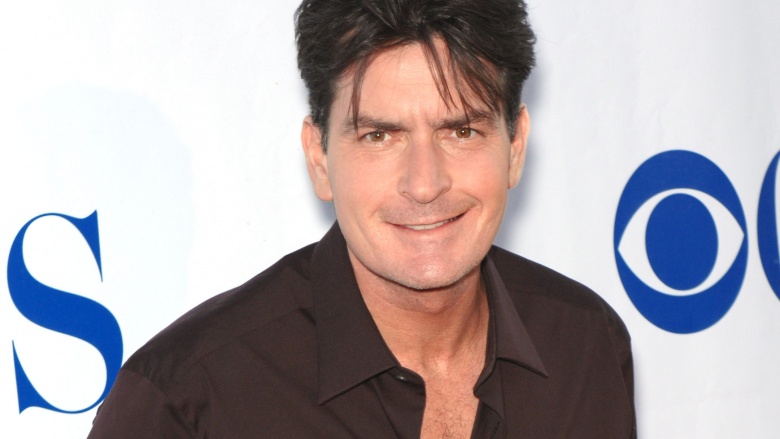 In March 2011, Sheen debuted his "goddesses," who, when you looked closely, may have been less than divine. Sheen moved porn star Bree Olson and marijuana model Natalie Kenly into his home, saying they "completed his heart." He may have had his organs mixed up.
His "Torpedo of Truth" Tour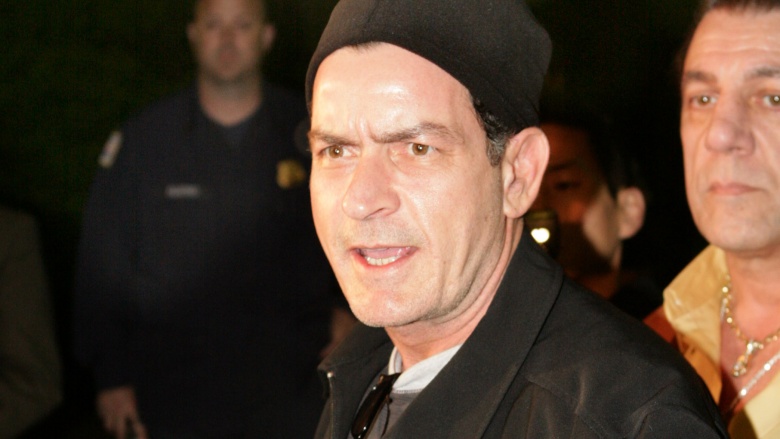 Getty Images
In April 2011, Sheen began his "Violent Torpedo of Truth" speaking tour. His opening night performance at Radio City Music Hall, complete with his goddesses, was met with a lot of boos, but who cares? It sold out.
His Biting Nature At The Dentist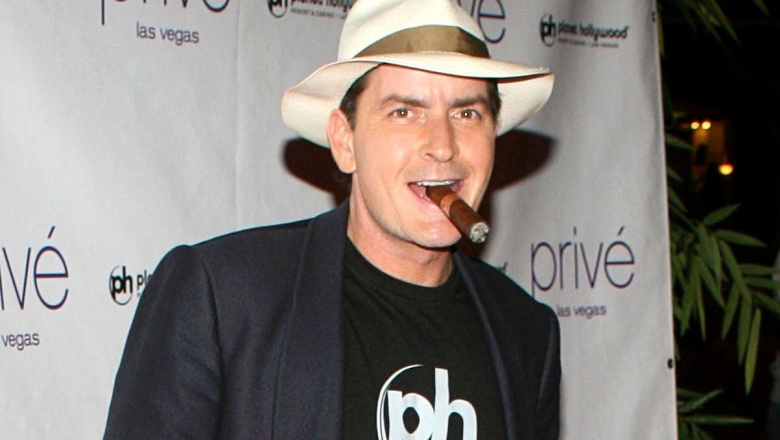 In October 2014, a dental technician sued Sheen. The tech claimed that during a dental visit, the star punched her in the chest. Maybe she said he needed a root canal.
More Divorce Drama Ensues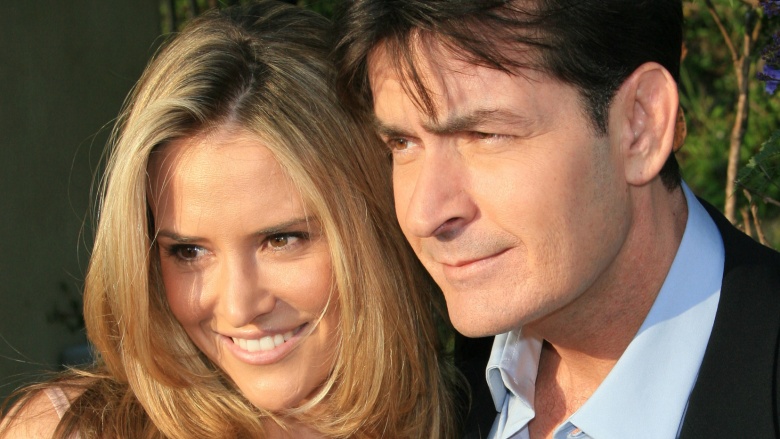 Sheen and an oft-rehabbed Mueller frequently battled one another for custody of their twins, Bob and Max. In May 2013, emergency custody of the boys was granted to Sheen's ex, Denise Richards, after Mueller relapsed. You'd think that would earn Richards a permanent spot in Sheen's good graces, but by June 2015, he lashed out at her on Twitter, calling her, among other less kind things, a "heretic washed up piglet."
His Big Reveal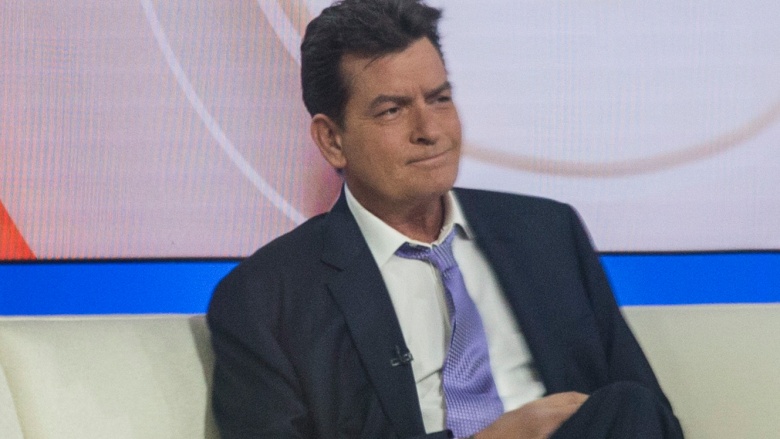 Getty Images
After several blind items, some blackmail attempts, and a ton of tabloid speculation, Sheen confirmed on Today that he is HIV-positive. "I'm here to admit that I am, in fact, HIV-positive," he said firmly. "I have to put a stop to this onslaught, this barrage of attacks, of sub-truths, and very harmful stories that are about threatening the health of so many others, which couldn't be farther from the truth."