Paris Jackson And Older Brother Prince Got Matching Tattoos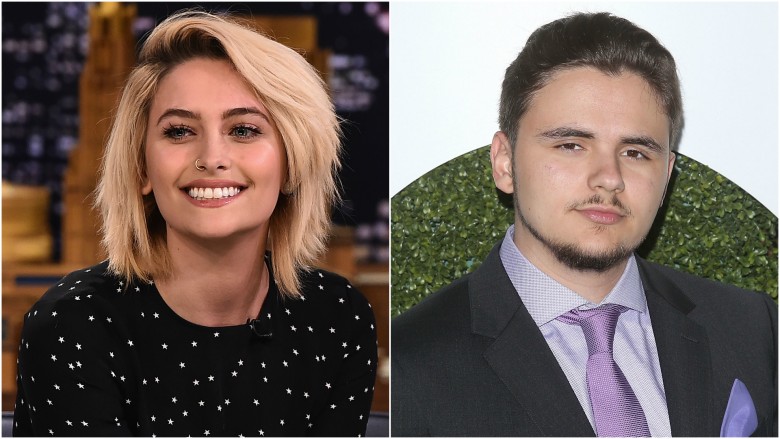 Getty Images
The children of the late Michael Jackson aren't afraid to get inked.
The 18-year-old, who, according to Rolling Stone, boasts over 50 tattoos, and her 20-year-old brother Prince Jackson got matching yin and yang ankle tattoos. The siblings showed off their new marks on Instagram.
Posting a photo of their tattoos, Paris wrote, "/yin/ [in Chinese philosophy] the passive female principle of the universe, characterized as female and sustaining and associated with structure, night, the moon, fluidity, calmness, the earth, darkness, cold, death, and ascends energy. /yang/ the active male principle of the universe, characterized as male and creative and associated with function, the sky and sun, speed, expression, heaven, heat, light, birth, and descends energy."
"Sometimes i feel like my big brother and i always think the same thoughts, he just doesn't have a filter and always vocalizes them," Paris, who's signed with IMG Models, continued, adding: "Though total opposites, like my gooko and i, the inseparable yin and yang work together finding and causing balance within each other."
Prince, who's a student at Loyola Marymount University, shared the same image on his account, simply writing, "You are with me and I am with you."
Sounds like the siblings are pretty darn close.