Harry Styles Might Be Going Solo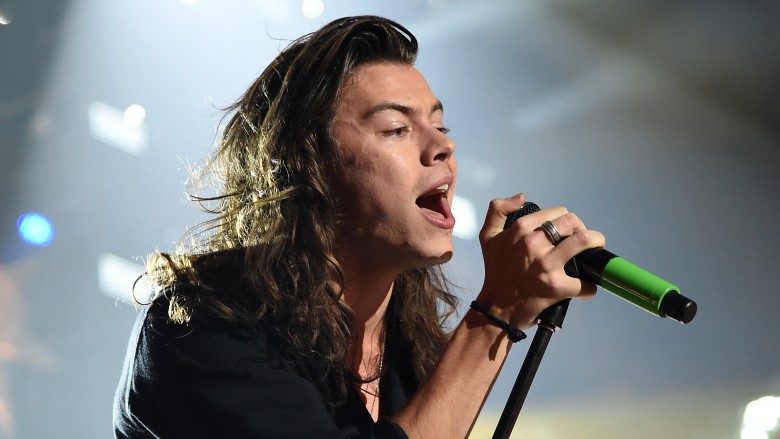 Getty Images
Ever since Zayn Malik quit One Direction in 2015, it seems that all of the remaining members of the boy band have been taking considerable steps in opposite directions with Harry Styles being the latest to jump ship.
One Direction fans got an unexpected treat on March 25, 2017 when what appears to be a teaser for Styles' first solo single aired during a The Voice U.K. commercial break. If the date sounds familiar it's because it's the exact date that Malik left the band two years ago. We aren't sure whether that was intentional or not, but it seems like a pretty big coincidence.
The teaser shows the 23-year-old walking through a smoky room toward an open door. While we never see his whole face, the One Direction member is clearly identifiable by his plethora of signature tattoos and piercing green eyes. The 30-second spot ends with the date "April 7th" flashing up on the screen – a date that has sent fans into a frenzy.
March 25 was a busy day for Styles as he also posted on Instagram for the first time since September 2016. However, his reappearance was slightly lackluster, literally – all the singer posted was a series of white squares .
This isn't the first time that Styles has taken to the social media platform to post nothing but three white boxes – the last time was September 25, 2016. The singer got over 1 million likes on the blank pictures because anything Styles does is pure gold, obviously. The last time he posted the squares was prior to sharing his project at the time, a cover story for Another Man magazine. Is it possible that the squares act as a divider from his past life as a boy band member as he ushers in a new age as a solo artist? Only time will tell.
Not to be outdone, fellow One Direction member, Liam Payne, took to Instagram the very next day to share big news of his own – the birth of his son with girlfriend Cheryl Cole.
With all of the remaining band members off doing their own thing, it's hard to say when, or even if, the band will ever get back together. While the fate of the band hangs in the balance, at least we have something to look forward to in the near future as the countdown to April 7th begins.