Mariah Carey Celebrates Birthday In Mexico With New Boyfriend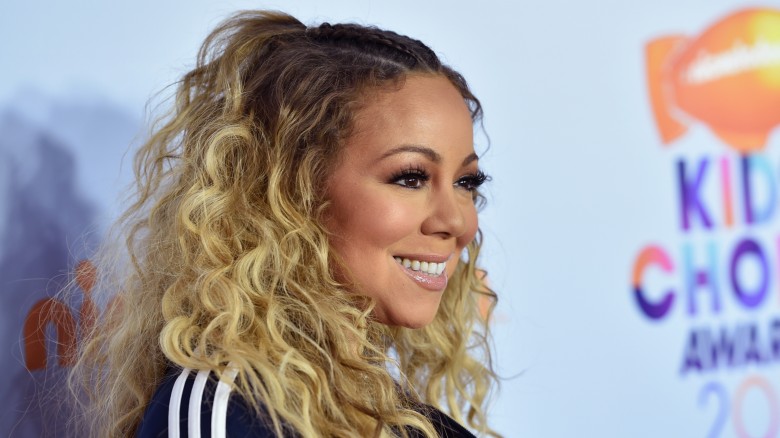 Getty Images
Mariah Carey is ringing in her 47th year with style, sun, and relaxation – and with new boyfriend Bryan Tanaka, 33, who has joined her on a tropical birthday getaway in Cabo.
Sorry, not birthday – this is an anniversary celebration, as the happy couple emphasized on social media Monday, March 27th. Tanaka first took to Instagram to document the gorgeous beach view from their luxurious suite with the caption: "Everyone can use a little zen time. Soaking in the moment and recaliberating [sic] my spirit. #MuchLove #BlessingsOnBlessings".
The dancer then shared a photo of him and the "Always Be My Baby" singer lounging, tagged as: "Starting the anniversary festivities in a relaxing chic environment ... #HappyAnniversary".
But Tanaka wasn't the only one sharing this amazing trip with the world, as Carey later posted a photo of herself dolled up for the evening, her face half covered with a pair of her stylish signature sunglasses and a pile of presents, complete with red bow, simply writing: "Let the anniversary festivities begin."
The singer also thanked her adoring fans for their anniversary wishes on Twitter with a sweet message: "Really moved by all your beautiful #anniversary messages,' she wrote, before adding, "thank you my #lambily I LYM!! #327".
After her public break up with ex-fiance James Packer last November, as Us Weekly reported, Carey ambiguously let slips news about her new beau during an interview with the Associated Press in February. "I'm just going to be like, 'I really don't talk about my personal life' because that's what I used to do and it really worked for a minute, back a while ago," she said. I just don't feel comfortable talking about my personal life. Can we just keep that private between us? Me and my boyfriend don't want to do that."
The anniversary festivities come a week after Carey exclusively announced on Twitter that her iconic tune "All I Want For Christmas Is You" will be turned into an animated movie later this holiday season.