Kris Jenner Is Reportedly "Taking A Break" From Relationship With Corey Gamble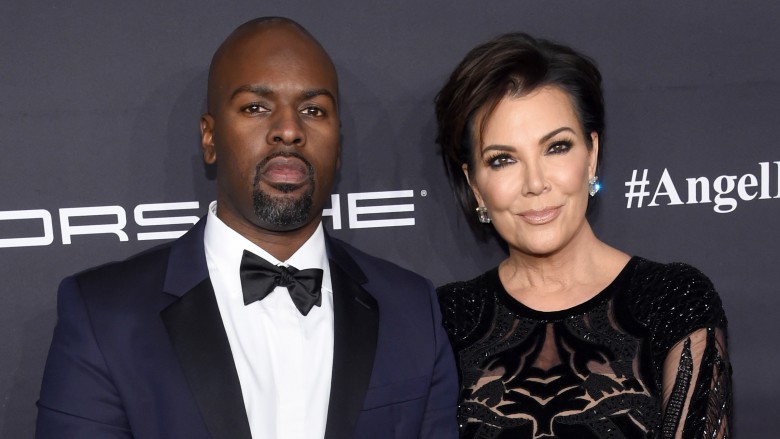 Getty Images
Is Kris Jenner's romance with longtime boyfriend Corey Gamble over? According to an inside source close to the Kardashians, their nearly three-year relationship might sadly be on the chopping block.
Jezebel reported that the Kardashian clan matriarch, 61, is supposedly "taking a break" from her relationship with Gamble, 36, for a variety of reasons — mainly that their relationship has become a mere distraction from her family and work life priorities. The website's report is based on the following claims made by said insider source to Radar Online, "She said that she was getting side-tracked with this relationship and that she needed to put her family before her own needs and wants."
As Nicki Swift previously reported, the world just doesn't seem to care much about Keeping Up with the Kardashians anymore. The current season of E!'s hit show has faced a 33 percent drop in ratings from
last year's premiere of 2.19 million viewers
to
this year's 1.48 million
, as tallied by TV By The Numbers. And in relation to this ratings scare, the source told the website, "Kris just really wants to focus on the show right now to ensure that her family stays on air."
For his part, Gamble seems to be taking the supposed split in stride, and was recently seen hitting the slopes in South Africa with Justin Bieber manager Scooter Braun and their friends, according to The Daily Mail. And while the two always seemed so happy and in love, the source hinted to Radar Online that the famous momager might end things for good upon Gamble's return home to Los Angeles, "Kris seems to be much less invested in this relationship than she used to be. They are not broken up yet because she has not decided to pull the plug on her and Corey completely."
Jenner began dating Gamble in November 2014, shortly after her infamous split from Caitlyn Jenner. And so, the source further exclaimed, "a lot of people in her inner circle think that Corey was nothing but a rebound from Caitlyn anyways!"
Yikes! On behalf of fans pulling for these two, let's hope they can work things out.