Whatever Happened To Bob Vila?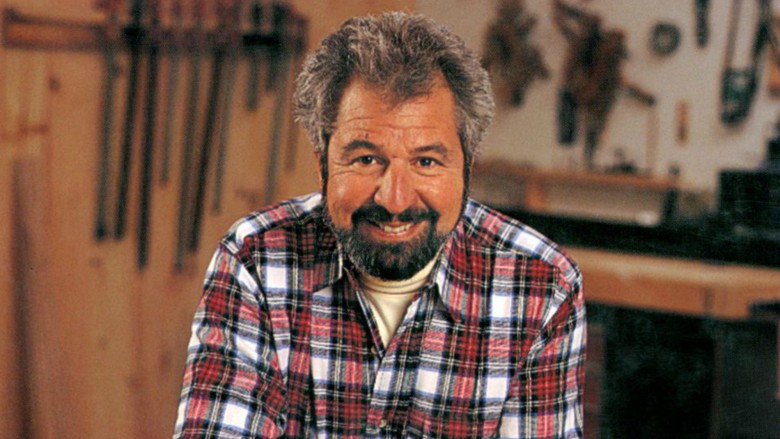 Facebook/Bob Vila
He pioneered the idea of a reality television show that taught practical construction skills that anyone could use at home, educated a generation of homeowners, and reached a whole new generation with his appearances as Tim Allen's nemesis on Home Improvement. Bob Vila might not be on everyone's televisions anymore, but he's still out there working to bring some practical skills and knowledge to yet another generation of homeowners, and along the way he's making a difference elsewhere, too. Bob Vila hasn't slowed down, he's just focusing his efforts elsewhere.
He's had his ups and downs in the real estate market
It seems like home improvement skills of the Bob Vila quality should make for a natural skill in flipping houses, too. It turns out that's not always the case, though, and Vila has put several of his houses on the market — sometimes for better, sometimes for worse.
In August 2016, Vila put his house on Martha's Vineyard up for sale. According to the Boston Globe, the the property went on the market for a sum that most might find mind blowing, a cool $15.9 million. The property, named Skymark, includes two houses with gardens, a dock, spa and waterfall, and plenty of space for guests. Seven bedrooms and six bathrooms are the perfect place to retire to when you tire of the views of the Vineyard Sound and its islands, and according to the Globe, it's in precisely the condition you would expect Vila's home to be in.
As staggering as that price tag might seem, it's not the first big deal that Vila's put on the table. In 2011, the Observer reported on a massive loss Vila suffered after selling a Madison Square Park penthouse suite. The suite was in a 20-story condo building, and when he bought it in 2006, he paid more than $6 million for the 600-square-foot condo. After putting it on the market in May 2011 for $5.7 million, it ended up selling for only $5 million. Only.
He's been targeted by fraud
Bob Vila might not be on anyone's television sets daily anymore, but that might be exactly what makes him such a prime target for fraud. In 2016, the Chicago Tribune reported that over the course of the previous year, several area home shows had fully expected Bob Vila to make an appearance. It was only in April that Vila and his camp filed a lawsuit over the incidents, claiming that an Illinois man had been posing as his agent and had been accepting around $5,000 a booking for use of Vila's images and endorsements.
His image — and promises — were sold to at least two major corporations and used to promote various shows and events. When event attendees asked where Vila was, they were either told they had missed him, or that he hadn't shown up at all.
The $2 million lawsuit was filed in April, and in August, Vila's camp dropped the charges but retained the right to re-file. According to the Tribune, an initial change to the case seemed to suggest there was a settlement in the works, but neither camp responded to inquires on just what was going on. Vila's lawyers did, however, make it clear they wouldn't hesitate to pursue further legal action if needed.
He's been working with the National Alliance to End Homelessness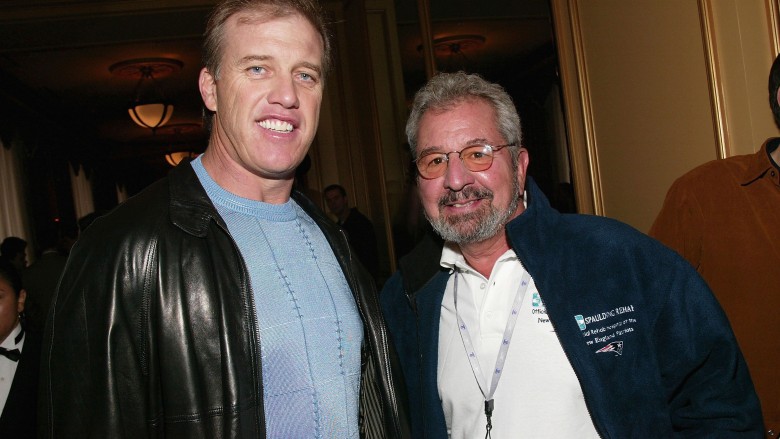 Getty Images
It seems that most of his charity work with the National Alliance to End Homelessness has been of the low-key, behind-the-scenes variety, but Vila has been involved with the organization since at least the 1990s. According to the Los Angeles Times, he was even up for doing some celebrity appearances, including his appearance at a Santa Monica Beach Hotel charity auction run by the Family Assistance Program. The Times also noted that he wasn't even scheduled to be at the event, but happened to be in the hotel at the time.
It's unclear what role he continues to play, but he has served on their Board of Directors in the past.
He's working with Habitat for Humanity
If there's any other charity that seems like it would be right up the handyman's alley, it's Habitat for Humanity. He's been working with them, too, and like his other charity work, he seems to prefer to do this one partially on the down-low.
Habitat for Humanity's Home Builders Blitz is a program where professionals pitch in to supply the labor, expertise, and even materials to build homes on a massively accelerated schedule, and between 2006 and 2016 they've built more than 1,700 homes that way. Vila took part in a week-long build in Yonkers, New York, and documented the entire process from empty lot to move-in-ready home. In 2000, he reported on Habitat's 100,000th home build for CBS News, and he's also involved in the less hands-on part of Habitat. Co-chair for Habitat NYC's 2014 Gala, he's working on these projects from start to finish.
He helped restore Ernest Hemingway's Cuban home
Vila's parents were born in Havana, moving to the US at the end of World War II. That's given him a grass-roots connection to Cuba, and when one of the most important conservation projects ever undertaken was started in his parents' hometown, Vila got involved.
For more than 20 years, Ernest Hemingway lived in a house called Finca Vigia outside of Havana. Even though it was a museum for a long time, it was in desperate need not only of a restoration, but of preservation by 2015. Vila spoke with NPR about the project, and it's clear there was something personal about this particular effort.
"He left the home to the Cuban people, not to the revolution, and he wanted it to become a museum," he told NPR. "[...] generally speaking, everything that you see there, he meant to leave there, so that it could become a center for learning, a center for understanding more about his literature, and part of a cultural bridge between our United States culture and the Cuban culture." Vila took up the cause as far as fundraising went, but he also was on site to inspect the property and find out just what needed to be done. He spoke a bit on the awe that came with poking around the home of one of literature's most famous writers, too, telling NPR about venturing into a guesthouse that had been used for storage.
"[...] we opened these doors and turned on a spare light bulb that's in there. And I've always compared it to what it must have been like to find Tutankhamen's tomb. Because in the dim light, I just saw a row of all his African hunting trophies, boxes upon boxes of books, and I look to the left, and there's his typewriter."
He's still wearing his trademark plaid
Bob Vila pioneered the idea of home improvement reality shows, and he was as much a brand as he was a personality. Part of that brand was undeniably his construction chic look, and his inevitable plaid shirts. When Popular Mechanics caught up with him in 2015, and they asked him if he was still rocking the plaid — and if he was ever recognized on his personal trips to the hardware store.
"Well, I wear a fleece vest occasionally, and I've got a closetful of plaid shirts, and — actually, I have one on right now. But here in Florida, I dress a little more tidy."
According to Vila, the plaid wasn't planned. "I was a contractor in Boston in the seventies, and that's just the way I dressed. Jeans, plaid shirt, and a down vest. That's just the way I was." Authentic. And as for whether he's still recognized, he noted, "[...] you're less recognizable when your hair turns grey."
He's split on his opinions about current reality TV and restoration shows
There are so many home improvement shows on television today that it's almost impossible to count, and Vila was the pioneer. Popular Mechanics asked him what he thought of how the genre had changed in the years after This Old House hung up its tool belt, and he had some pretty mixed feelings.
"What we were doing in 1979 was in a real house, with real people and real carpenters, plumbers, and electricians," he says. "There were real messes and real problems. Unfortunately, a lot of reality television today no longer focuses on the instructional or educational but, rather, on kind of the common, miserable, mundane problems of common, miserable, mundane people. I don't watch much of it."
He went on to say that even though he doesn't watch most of it, there are some that do offer some valuable information to viewers amid the drama. That's one thing that's key as far as he's concerned, and it's a big one. "Instructional television has been taken to all sorts of areas. As long as it's entertaining and not misinforming, more power to them."
He started the Bob Vila Academy
In true handyman fashion, Vila has embraced all sorts of mediums to reach out to a whole new audience and teach a new generation some skills, and one of those projects he's heading up is the Bob Vila Academy. The online academy features a list of "classes" and instructional videos (not hosted by Vila, but instead run by a handful of others), where students are walked through a particular project that's designed to teach not only that specific task, but also a series of skills that can then be applied elsewhere.
Interested do-it-yourselfers can take a course on making a concrete bathroom vanity, re-purposing wood for wall decorations, building custom shelves or even upgrading the light fixtures in their homes. When it comes to projects like this, there's always people who want to learn and people who are ready to start updating and customizing a new home, and Vila is making sure he's still reaching them.
He helping people build green
This Old House premiered in 1979, and at the time, the concept of going green still hadn't been coined. Vila had been talking about it from the very beginning, though, focusing on historical preservation, recycling, and reusing whatever he could. Now that the rest of the world has caught up to him, he's partnering with GreenTowns.com as a featured expert on building with green technologies. In a PR Newswire press release, Vila was quoted as saying, "Every town has its own unique challenges to finding green solutions. We want to help!"
He also spoke at length to Inhabit, saying his interest in going green really started with the Oil Embargo of the 1970s. It was then that he learned firsthand just how important energy conservation was, and it became a major talking point in his show. Fast forward to his interview in 2016, and he'd just been working with a Texas company called Reliant, which was an energy provider focused on responsible use and conservation. Vila has found that his experience working with all kinds of homes of all kinds of ages and conditions is incredibly specific, and acknowledges that he's helping with work that's nowhere near done yet.
"I think that there are a lot of examples of efforts like this that are working, but in the big picture I think we have to worry about a populous that had doubts about the role of government, about truth, and about science."
He's handing out advice via Twitter
With more than a million Twitter followers, Bob Vila is clearly still riding high as one of the most popular names in the home improvement world. He's moving with the times, too, and his Twitter account, @BobVila, is full of everything from tips and tricks for inside the home and out, to household hints, links to his favorite designers, real estate advice, and answers to all the home improvement questions you always wanted to know the answers to, but didn't even know you wanted to ask.
Most of the links go right back to his web site, BobVila.com, and considering he's tweeted thousands of times, it goes without saying that there's a ton of information on the site. It turns out he's still the go-to guy when it comes to questions about everything from basic home repairs to emergency preparedness, you just need to know where to look to find him!