Lamar Odom Opens Up About Divorce, Says Everything Was His Fault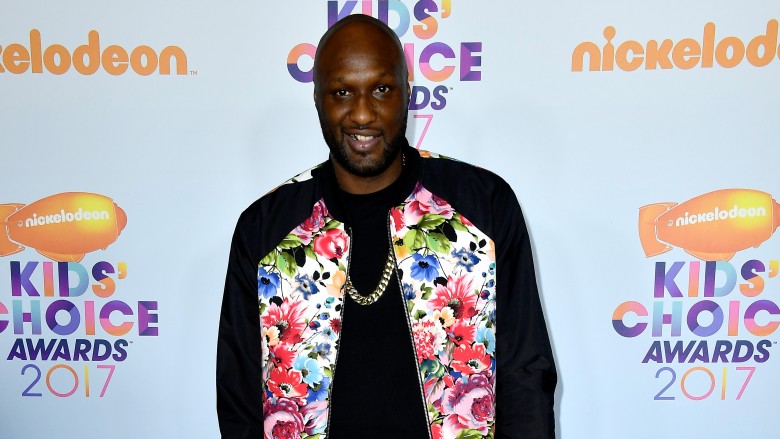 Getty Images
Lamar Odom recently broke his silence in an exclusive interview with Us Weekly — opening up like never before on his past drug use, near death experience, divorce, and the long road to recovery.
The 37-year-old told the magazine, "I'm a walking miracle," in reference to his life-threatening October 2015 health crisis when he was found comatose at a brothel in Las Vegas. During the interview, he revealed that he had suffered two heart attacks and a dozen strokes.
At that point in his life, his seven-year marriage to Khloé Kardashian had essentially come to an end. Odom admitted "everything was my fault" due to his notorious drug use, multiple affairs, and impetuous behavior. As he explained it, "I wasn't trying to repair my marriage... my life was all about drugs." Odom also disclosed that when Kardashian found out about his cocaine use (calling it his "drug of choice") two years into their marriage, she was "disappointed" and merely "tolerated" it.
His now ex-wife initially called off their impending divorce to support Odom during his long recovery. He said, "She was the first thing I saw" when he woke up four days following the highly-publicized incident. He couldn't walk or talk, and his memories were hazy. He added, "She played a major role in me getting my memory back." However, after Odom was photographed drinking in Los Angeles, Kardashian refiled for divorce in May 2016.
After his daughter, Destiny, 18, (from his previous relationship with Liza Morales) gave him an ultimatum to finally get clean, Odom completed a 30-day rehab program at San Diego's Casa Palmera, and emotionally expressed to the publication, "I had no choice but to become stronger. S**t, I'm here talking to you. So I guess I'm winning." The Queens native said the experience helped him to better understand his addiction as "a brain disease," and acknowledged, "the choices we make when our brain is diseased are involuntary. So it was important and life-changing."
The former NBA star now feels like his old self again, saying, "Living sober, meaning no drugs, is a great feeling...you're getting Lamar now."