Fifth Harmony's Lauren Jauregui Is Tired Of Camila Cabello Romance Rumors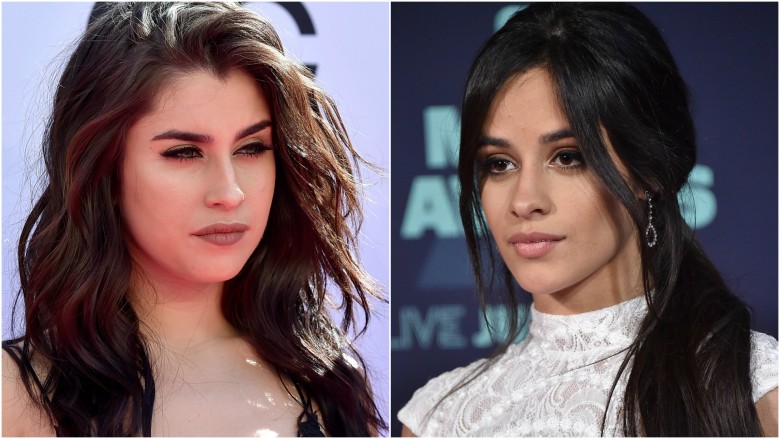 Getty Images
Fifth Harmony's Lauren Jairegui is not happy with recent rumors that she used to date former bandmate Camila Cabello–and she's letting her fans know.
Apparently upset at Jairegui's on-again, off-again relationship with girlfriend Lucy Vives, with whom the singer recently posed in an intimate photoshoot, fans of the singer wished for the pair's breakup on social media with the hashtag "#LaucyPartyIsOver." They then speculated that Jairegui, who came out as bisexual in a Nov. 2016 letter addressed to Donald Trump supporters, would soon get with Cabello, a pairing that fans have been shipping as "Camren."
After a Fifth Harmony fan called out others using the hashtag as "the reason Lauren hates Camren," Jairegui, 20, quickly corrected her: "No I hate it because it's invasive, scary, delusional, disrespectful to us both and was never real...Ever."
She also responded to another fan, who, according to Us Weekly, asked the star to elaborate. "Because you never quite become ok with people sexualizing you and your friendships for their sick pleasure. That's why," Jairegui explained to her follower.
It's clear that Jauregui means no disrespect to Cabello–she simply wants her followers to stop romanticizing every female friendship she has. And, we have to admit, the idea of always having your friendships sensationalized as something more intimate does sound aggravating.
Maybe Jauregui's response to her fans will stop the "Laucy" and "Camren" shippers from voicing their fantasies once and for all–but we kind of doubt that.
Sorry, Jauregui. Life in the spotlight sounds tough.