Chris Evans Gushes About Ex-Girlfriend Jenny Slate: 'She's My Favorite Human'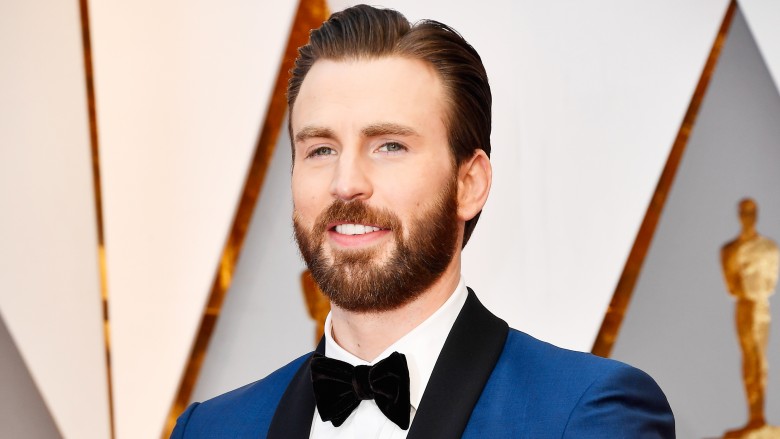 Getty Images
Chris Evans and Jenny Slate may no longer be together, but that's not stopping them from complimenting each other. In fact, they only have nice things to say about one another–like really nice things.
The Captain America (2011) star straight-up gushed about his ex-girlfriend in a recent interview with People magazine.
"She's my favorite human," Evans, 35, said in the magazine's Apr. 10, 2017 issue. "She's the best. I've never ever ever met someone in my life who has a mastery of the English language the way she does. She'll give you one sentence and there's no fat to it. You're like, 'You just chose such an unbelievable collection of words that beautifully articulate what you say.'"
But that's not all Evans had to say about his Gifted (2017) co-star. "It's like an art form talking with her, because the visuals associated with her expression are just so colorful," the actor continued. "She's so vulnerable, so honest, so interested in other people more than herself, she's incredibly compassionate, there's just nothing to not love about her."
Slate, 35, shared similar sentiments about her former love in a March 2017 interview with New York magazine, calling him "unpretentious" and a "sunny, loving, really fun person."
"Chris is truly one of the kindest people I've ever met, to the point where sometimes I would look at him and it would kind of break my heart. He's really vulnerable, and he's really straightforward. He's like primary colors. He has beautiful, big, strong emotions, and he's really sure of them," the former Saturday Night Live (1975-) cast member stated. "It's just wonderful to be around. His heart is probably golden-colored, if you could paint it."
Evans and Slate reportedly started dating after filming their movie, Gifted, and took their romance public in June 2016 by attending the premiere of The Secret Life of Pets together in New York City. News of their split broke in early Feb. 2017, with Us Weekly confirming that the pair ended their relationship. According to reports, the split was "amicable."
While we loved seeing the pair together, at least everything seems to have ended on a good note. Slate herself has admitted to still wanting to be friends with him, though she doubts that'd be easy after their relationship.
Maybe the two will reconcile? In the meantime, if you want to see their romance firsthand (even if they're just playing pretend), mark your calendars: Gifted premieres April, 7, 2017 in select theaters.