Khloe Kardashian Stresses Over Good American Sales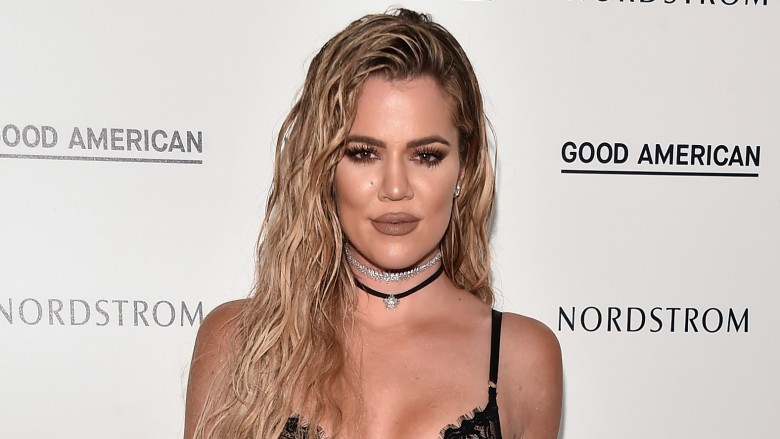 Getty Images
Khloe Kardashian gets nervous just like everyone else.
In a new promo clip for Keeping Up With the Kardashians, shared with E! News, the Revenge Body (2017-) host revealed to older sister Kourtney Kardashian that she'd been having trouble sleeping. Why? She was nervous that her denim brand, Good American, wouldn't be achieve success–and what's worse, would disappoint her investors and her business partner, Emma Grede, who told her that Good American was expected to sell over 150,000 pairs of jeans before the end of 2016.
"There is so much stuff to do to prep for the launch of Good American, and Emma made me really nervous telling about this number and how hard it is to get to that number," Kardashian states. "Now, I'm nervous that I'm not going to make my investors and my business partner happy."
The 32-year-old added that selling over 150,000 pairs of jeans in that short amount of time has never happened before for other denim brands. Her sister, of course, tried to reassure her, telling her, "We're going to make denim history."
Kardashian also noted that their other sister Kylie Jenner had been super successful with the sales of her Kylie Cosmetics lip kits. As you may remember, Jenner launched her lip kit empire in Nov. 2015, and, shortly after their her first collection went on sale, everything sold out in 30 seconds.
Basically, Kardashian just didn't want to fail. "I have always been known as the fat sister," she said, "and now that I'm over that I don't want to be known as the failing sister."
Of course, this clip, while new to TV, was filmed before the launch of Good American in Oct. 2016. In early Dec. 2016, Fashionista.com reported that the size-inclusive denim brand hit $1 million in sales–on the very first day of its launch.
While we can't speak for exactly how many pairs of jeans sold, considering the money it made and the fact that one style of jeans, in particular, has sold out at least twice, we're going to go ahead and assume that Kardashian made out just fine.