Lady Gaga Celebrates Her 31st Birthday In Style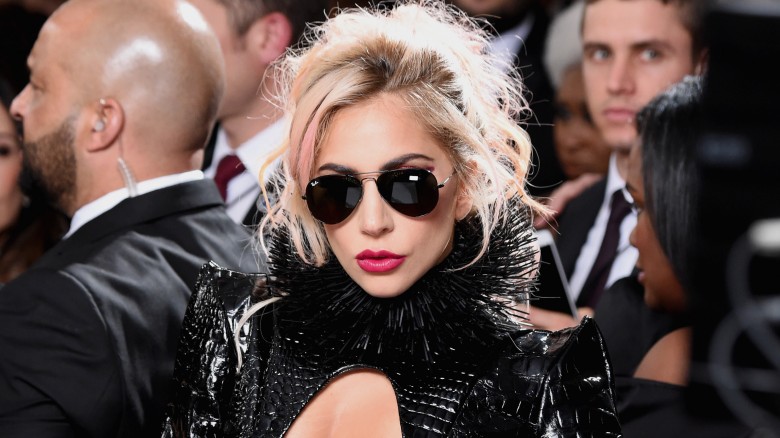 Getty Images
Mother Monster rang in her 31st birthday on March 28, 2017 with an intimate dinner party.
According to E! News, Lady Gaga arrived at the Gjelina in Venice, Calif., wearing a strapless black lace gown with a fur stole and a stunning diamond choker. Her date? Her new beau, talent agent Christian Carino.
Entering through the restaurant's side entrance and retreating to a private room, Gaga and Carino were joined by a group of friends and fellow celebrities, including Samantha Ronson, David Furnish, Elton John, and Johnny Depp.
The room was dimly lit and connected to a deck so guests could escape for some fresh air. While we're sure the dinner menu cost more than our rent, Gaga and her party attendees enjoyed a casual feast, consisting of pizza and pasta dishes–not to mention, cocktails.
Of course, no birthday party is complete without gifts. John and Furnish reportedly gave Gaga something by jewelry designer Loree Rodkin. And, while walking to the restaurant, Carino was spotted holding an iconic blue Tiffany bag. So chances are, Gaga was treated very well by her famous guests.
John, who rang in his 70th birthday with a gala on March 25, 2017 with Gaga and other big-name celebs, posted a photo to Instagram in celebration of the American Horror Story (2011-) actress's big day, writing, "To my glamorous, dearest friend. I wish you the happiest of birthdays ever. Thank-you for being a part of mine."
Gaga shared her birthday with her fans on social media. With a selfie of herself decked out in her glamorous party ensemble, Gaga wrote on Instagram, "I don't know how to thank my fans enough for the love you have shown me over the years and always on my birthday. Today I have focused on smiling about all that I'm grateful for and reflecting on the last ten years of music and performances we have shared together. Thank you for continuing to inspire me to mold my fantasies into reality."
"Embrace your differences, celebrate who you are," the "Born This Way" singer continued, "it's in the unique parts of you that greatness hides. Don't be afraid to find it. Thank you for the Birthday Wishes. I ❤You."
Leave it to Gaga to make a birthday post motivational.