Paris Hilton Thinks Boyfriend Chris Zylka Is 'The One'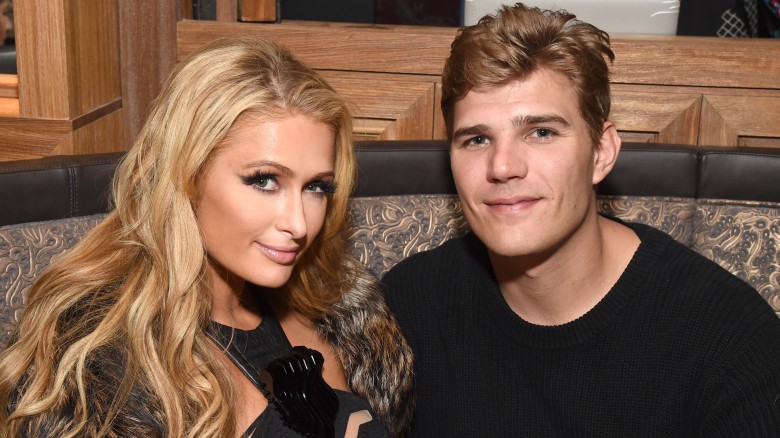 Getty Images
Could Paris Hilton be thinking of settling down?
E! News reports that the Hollywood socialite is thinking of her future–and it involves her boyfriend, 31-year-old actor Chris Zylka.
"I've never been surer of anything in my life," Hilton said of her relationship with Zylka. "He's so incredible in every way. We've actually been friends for a really long time, like the past six years. We just now started being serious in the past few months and it's really just changed my life in so many ways and brought so much happiness to my life."
"I feel so safe and he's so special. We're best friends and we're together every minute," she continued. "I don't know what else I could ask for. He's perfect for me."
Hilton and Zylka made their debut as a couple in Feb. 2017 after being spotted together at her 36th birthday bash. Soon after, Hilton posted a photo of Zylka and her in black-tie fashion, writing, "My #Valentine." Since then, Zylka's been a regular in Hilton's social media posts.
But Hilton isn't only interesting in settling down with her main man. She also wants to have children–when, though, we can't say for sure. Apparently, since her sister Nicky Hilton Rothschild gave birth to a daughter, Hilton's been smitten with the idea of becoming a mother.
"Before I met [my niece, Lily Rothschild], I mostly cared about my business and my brand and traveling and I just thought I'd never have time, but especially after meeting her and me being in such an amazing place in my life and being so happy and in love, I can't wait to [have a baby] one day," Hilton told E! News.
The "Stars Are Blind" singer further explained what motherhood means to her, saying, "It's just the meaning of life to have a family of your own and bring children into the world, so I cannot wait to do that one day."
We're so happy to hear that everything's going so well for the former Simple Life (2003-07) star.