Things Tyga Probably Did To Hurt Kylie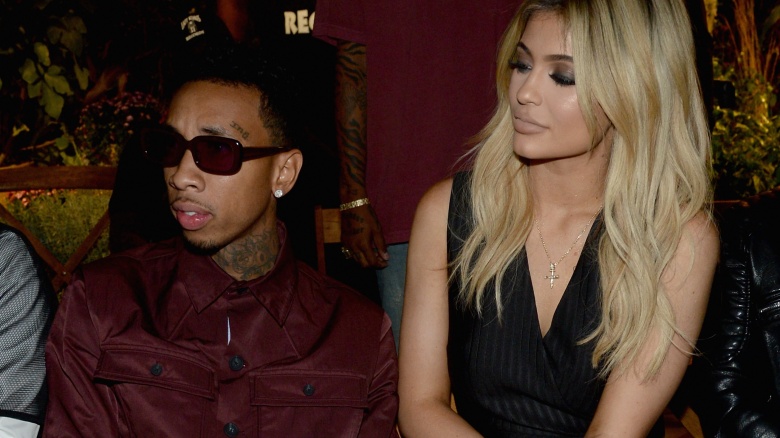 Getty Images
Is it over for Kylie Jenner and her rapper boyfriend Tyga? Or are they back together again? While the pair endured plenty of criticism, much of it levied by Amber Rose, about their relationship due to their age difference and the fact that he had a baby mama and a kid at home, the on-again, there's no question that Kylie and Tyga make a bizarre and drama-filled pair. TMZ reported the initial news of their breakup in November 2015, deeming it both sudden and nasty, suggesting that Tyga did something very unsavory to run afoul of the youngest satellite Kardashian sister, causing her to end the romance...at least until they reportedly made up a few days later. Ruh-roh. What could have happened?
He May Have Cheated On Her With A Stripper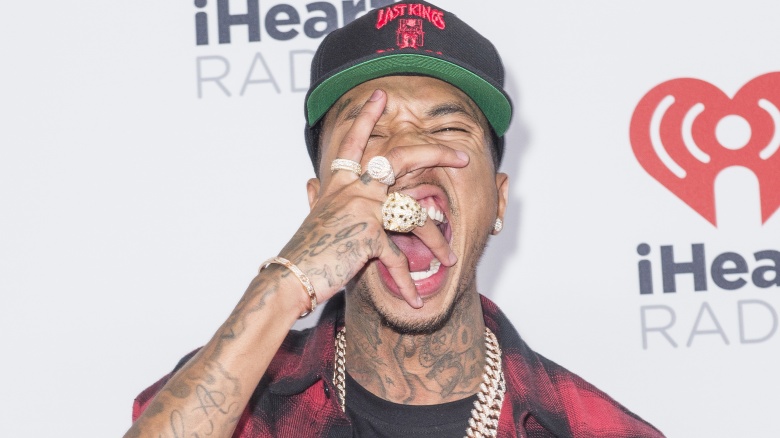 Yikes! Hollywood Life reports that Tyga, who celebrated his 26th birthday on November 19, was caught cheating. With a stripper. Clearly, Tyga has a roving eye, since he bailed on Blac Chyna, who is the mother of his son and who he was with from 2011 to 2014, for little Miss Jenner. It wouldn't be a surprise if this turned out to be the cause of his latest relationship drama.
He May Not Have Cut The Kardashian Mustard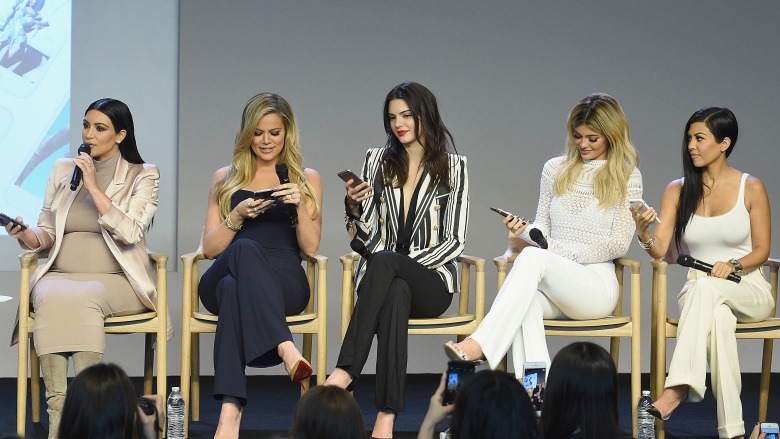 Getty Images
While Kim Kardashian did get famous because of a sex tape—which isn't exactly the most ladylike way to attain exposure—the family does have standards. We think. The initial report suggested that Jenner bounced from the relationship because of "pressure from the Kardashians." If Tyga didn't clear the Kardashians' bar, that's pretty bad. Lamar Odom allegedly broke all of his vows with wife Khloe Kardashian, something she revealed in a recent Twitter rant; the baller also hovered near death earlier this fall due to some allegedly salacious activity. Kourtney Kardashian and the always-entertaining Scott Disick split and he went to rehab. So while it seems that the family appears to be throwing some some pretty big rocks, all while residing in a glass mansion of its own, if Tyga can't live up to this family's repeatedly low standards, he must've been serious trouble.
He Was Too Distracted From Kylie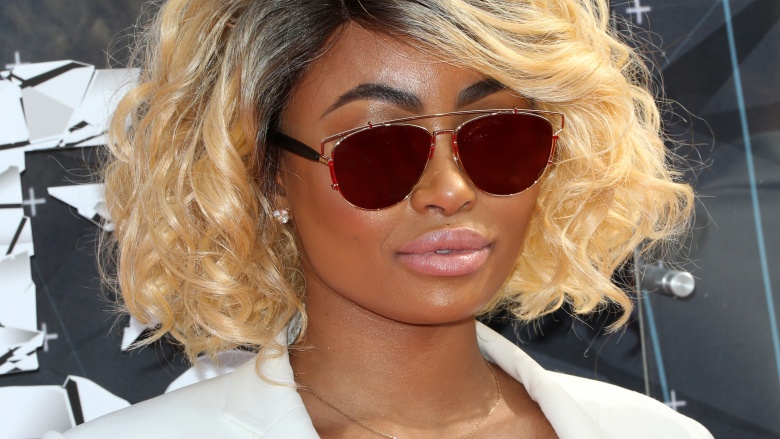 Getty Images
The Tyga and Blac Chyna split hasn't been an amicable one. Chyna, a model, did not go quietly when her man chose Jenner over her, creating some public headaches for the Kardashians. Chyna constantly threw shade at Jenner on social media, which was unflattering for the teen and her associates. Yeah, it was a bit of a mess. With the unending distractions of his former flame and their child, Tyga undoubtedly couldn't deliver the attention Kylie needed or wanted.
He Didn't Take Her Young Age Into Account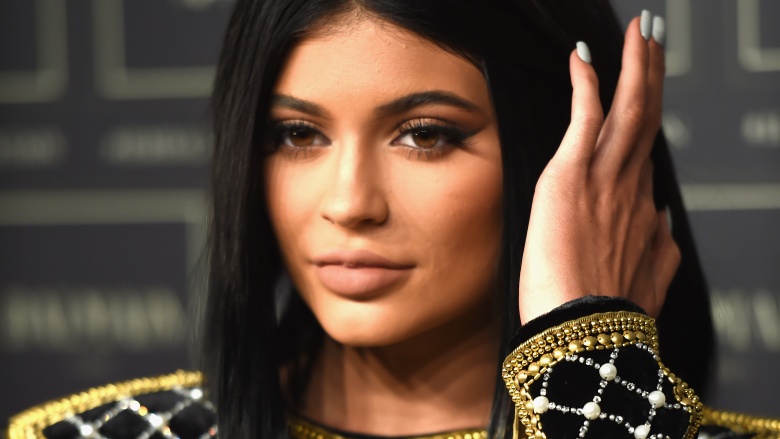 Getty Images
Tyga turned 26 on November 19, the day that Jenner (temporarily?) kicked his butt to the curb. She turned 18 in August. They've been linked for much of 2015. Do the math. She was underage when he began courting her and they only became Facebook official after her 18th birthday. But boil it down to its base parts and you'll realize this. She's a teenager and he's a man. They likely have nothing in common and he probably can't relate to her being young, rich, and wildly famous. The needs of a teen are pretty different than someone in his or her twenties, and it seems pretty likely that Tyga wasn't able to close the age gap to keep Kylie happy.
He's Focused On Launching His Rap Career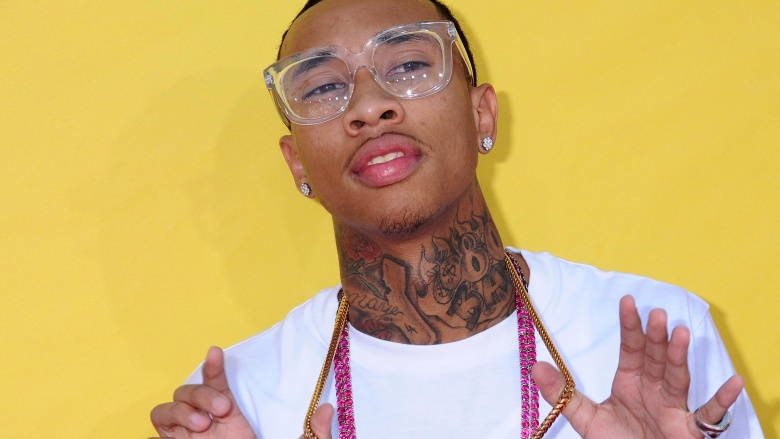 Chances are you've heard of Tyga, the rapper that Kylie Jenner was dating. But have you heard Tyga's music? Probably not. He's trying to get his own rap career off the ground and might not have time to be at her beck and call for fabulous, themed parties like the Gatsby fete that Kris Jenner threw for her 60th. At 26, he has to think of long-term career goals, with a child to support. At 18, Jenner is loaded and has little to worry about when it comes to finances. Being on such radically different financial paths could have led to arguments, stress, and problems.
He Didn't Want To Help Her With Her Rap Career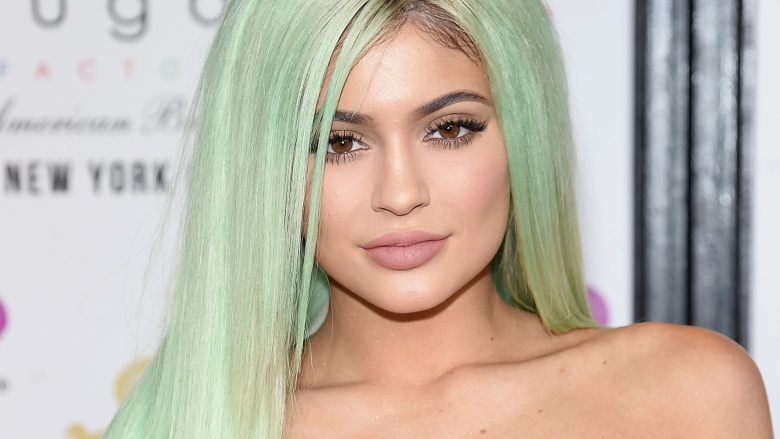 Getty Images
Hollywood Life also reported that Jenner was hoping to be the next Iggy Azalea and wanted Tyga's assistance in pursuing a rap career. Well, that felt far-fetched for two key reasons. First, Jenner doesn't give off any indication that she wants to rap. Second, why would she seek Tyga's guidance when a hip-hop luminary like Kanye West is her brother-in-law? That said, perhaps there was some tension between the two related to her possible career aspirations. Competition, anyone? Maybe.