Jon Gosselin Didn't Strip During His Stripper Debut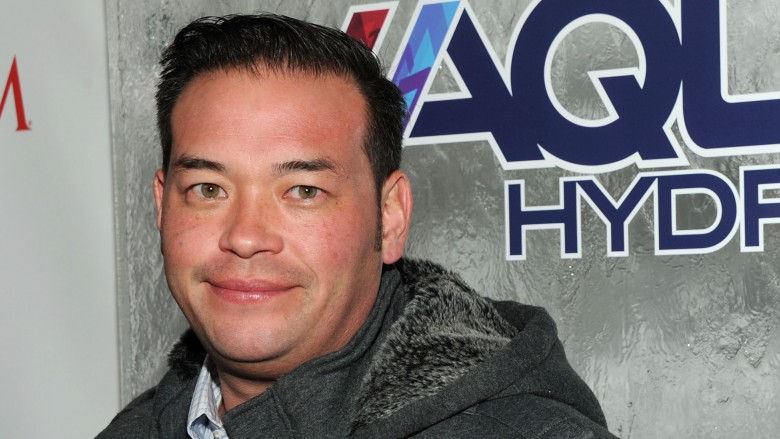 Getty Images
Reality TV dad turned DJ, Jon Gosselin, made his highly touted debut at Dusk Nightclub in Atlantic City, N.J. on April 1, 2017. But his performance was not what many were expecting.
"I never said I was going to strip!" Gosselin told E! News.
The anti-climactic stripping debut came one week after the former Jon and Kate Plus 8 star announced he would join the cast of "Untamed Male Review," a show where "male entertainers strip down to their underwear."
Dancing to songs like Ginuwine's "Pony" and Right Said Fred's "I'm Too Sexy," Gosselin strutted his stuff on the stage in a variety of costumes, including "Secret Service agent, firefighter and even a hula dancer," according to TMZ.
But he remained fully clothed the entire time. So why did he make everyone think he was going full Chippendale?
According to a video Gosselin posted to Facebook shortly after the performance, the whole charade was a way for him to give himself "the best 40th birthday present ever." He also said, "I wanted my family and my friends to be there and why not have a huge party with an amazing venue?"
He then explained that his announcement never included specific details about his role in the show and that "some of the media" assumed he would strip.
"April 1st, April Fool's Day. Where did they get stripping? Oh, I get it, men untamed," Gosselin says in the video, poking fun at the media speculation surrounding the show, which he describes as "a choreographed male burlesque show."
"Not only did I have my 40th birthday party here, and have my family and friends, and pay myself, I could donate a portion of my proceeds to my favorite charity, St. Jude's [Children's Hospital]," Gosselin continued, ending the video with a promise of "a lot more to come in 2017."
We're sure Kate is just giddy with anticipation.