Why Patrick Dempsey Doesn't Get Many TV Offers Anymore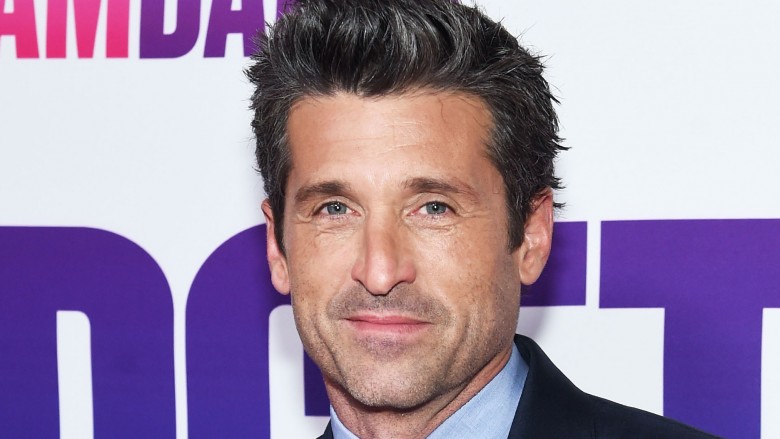 Getty Images
For those of us who grew up in the '80s and '90s, Patrick Dempsey was at one time best remembered as the lovably doofy kid who got the girl in Can't Buy Me Love. But after he landed a primetime role in ABC's hit medical series Grey's Anatomy, his status went from dud to stud in no time and his name became synonymous with Dr. Derek Shepherd's long-lived nickname "McDreamy," possibly forever. Ever since his dramatic exit from the show, though, he's been virtually absent from the small screen. Here's why Patrick Dempsey isn't showing up in your DVR queue lately and how that might change sooner than later.
Big screen beginnings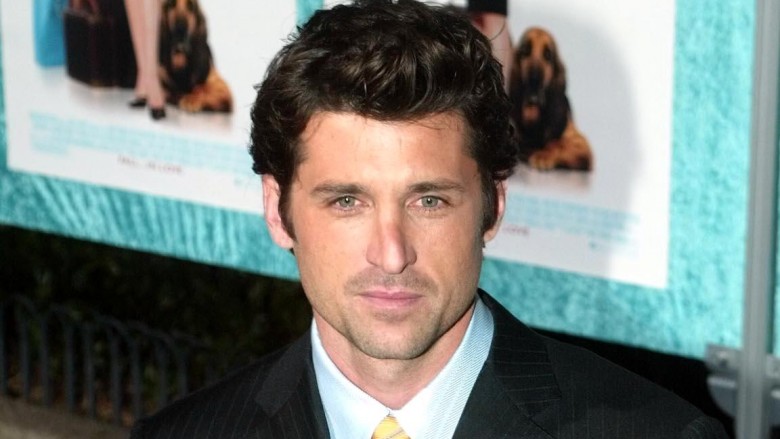 Getty Images
Although he'd earn his most lasting moment in the spotlight thanks to his acclaimed and fan-frenzied television role in Grey's Anatomy, Dempsey actually got his start on the movie scene. And it was a big part of his career revival effort, too. His first big acting bill came by way of 1985's Heaven Help Us, and, although he starred in the TV remake of Fast Times at Ridgemont High a year later, it was his movie work that first put him on the mainstream map. His turn as the adorkably earnest lawn boy Ronald in 1986's Can't Buy Me Love helped to establish him as a potential heartthrob. At the time, though, there were a plethora of good-looking brunette boys around town (see also: Rob Lowe, Patrick Swayze, Johnny Depp, and Michael J. Fox), so the competition was stiff.
Whatever momentum the movie earned him failed to transpire into A-list status right away, so he spent the next two decades working the supporting role scene, appearing in little-seen TV movies and brief recurring roles in series. But while everyone assumes it was his on-screen surgical work that gave Dempsey's career a much-needed shot in the arm, it was actually his appearance in the 2002 rom-com Sweet Home Alabama that had everyone scratching their heads and saying, "Oh yeah, I remember that guy." It'd be another three years 'til he landed his career-making role as Dr. Shepherd, but that movie really got the ball rolling on earning him a spot on the red carpet again. In other words, he's a film guy first and foremost and kinda always has been.
Private problems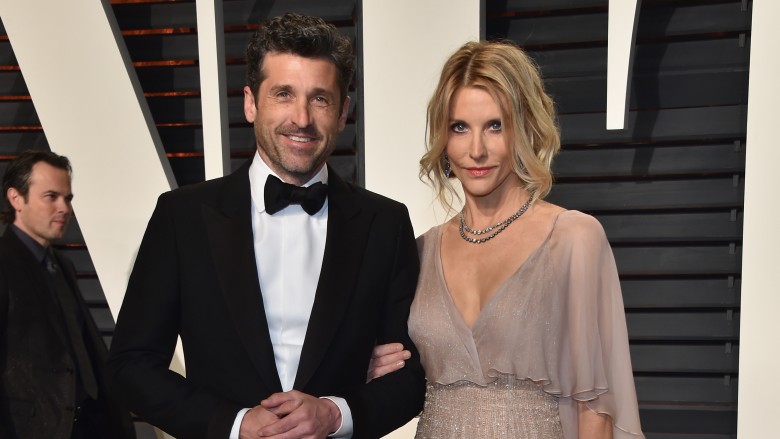 Getty Images
McDreamy's tragic departure from Grey's Anatomy was a real shocker—but only for those fans who hadn't been paying attention to their news feeds. Over the years, Dempsey's name had been part of a myriad show controversies, not the least of which included an alleged affair he had with an intern on the set of the show.
In a now-deleted expose, In Touch Weekly (via Closer) reported in 2015 that the actor was fired from the series by creator Shonda Rhimes after long-time co-star and on-screen love interest Ellen Pompeo discovered Dempsey was engaging in an "inappropriate relationship" with an intern—which is kind of ironic, considering how their characters first got together, if you think about it. The magazine reported that Pompeo reported her findings to his wife of 15 years, Jillian Fink, and that Rhimes gave him his pink slip from the show because she didn't approve of such conduct.
This not only caused friction between Dempsey and his wife, with whom he shares three children, but it also reportedly led to some on-set conflicts with Pompeo herself. This report seemingly aligned with the fact that he and his wife publicly called it quits in 2016 (note: they've since reconciled) and the fact that his character was written out in such a fashion that Dempsey and Pompeo shared little screen time or dialogue in his last episode. Even if none of the rumors were true about his infidelities on the set, that kinda reputation is hard to escape, especially when there are other controversies to consider. For example...
Casting clashes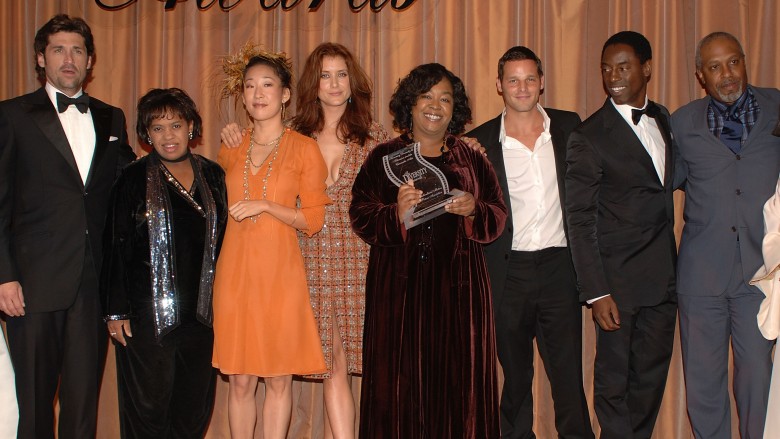 Getty Images
After co-star Isaiah Washington was excoriated for using a homophobic slur on the set of Grey's Anatomy, the actor stepped forward in 2007 to defend himself—and throw a little mud on another co-star in the process. Washington had been fired from Grey's Anatomy after co-star T.R. Knight, an openly gay alumnus of the show who was himself later written out, revealed that he'd been called an "F-word" by Washington. In an interview with Larry King (via People), though, Washington claimed he was actually using the poor choice of word against Dempsey in a moment of heat over Dempsey's habitual tardiness to work.
The conversation transpired into an all-out tell-all about Dempsey's bad behavior on the show's set. Washington claimed that after he and Dempsey disagreed on whether Pompeo needed to be present to film a certain scene after it was already delayed by Dempsey's late arrival, Dempsey "became unhinged, sprayed spittle in my face—I'm asking him why is he screaming at me ... He just becomes irate." Even considering the controversy-embroiled source here, that's still not the reputation an actor needs to succeed, especially on an intimate set like a TV show. But wait, there's more!
Messing with the wrong woman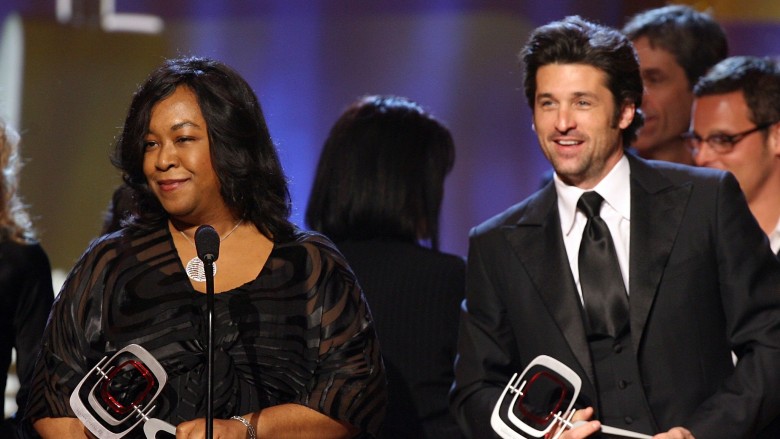 Getty Images
Washington's words about Dempsey's diva behavior on the set of Grey's Anatomy might've fallen by the wayside, as a result of that actor's own troubles, but they would later feel like the first part of a deja vu moment a few years later. In 2015, just before the news of Dempsey's questionable husband ethics came into view, Page Six reported that he and Rhimes were at an impasse of sorts after the showrunner grew tired of his demanding attitude on the set.
Indeed, before Shepherd was written out for good, Dempsey had been given significantly less screen time towards the end, hired to serve as the President's personal physician for a number of episodes. And according to the source, that temporary departure from Grey-Sloan Memorial Hospital was owed to his suspension by Rhimes over some "diva" behavior and "clashing" with the ShondaLand exec herself. As Washington or Katherine Heigl could've told him from their own experiences feeling the bitter boot on their rears, Rhimes is not one to be messed with on a show like this where anyone could be killed off at anytime, and that was apparently a lesson Dempsey had to learn the hard way. Of course, his poor turns of phrase in the media didn't help matters either.
Foot in mouth disease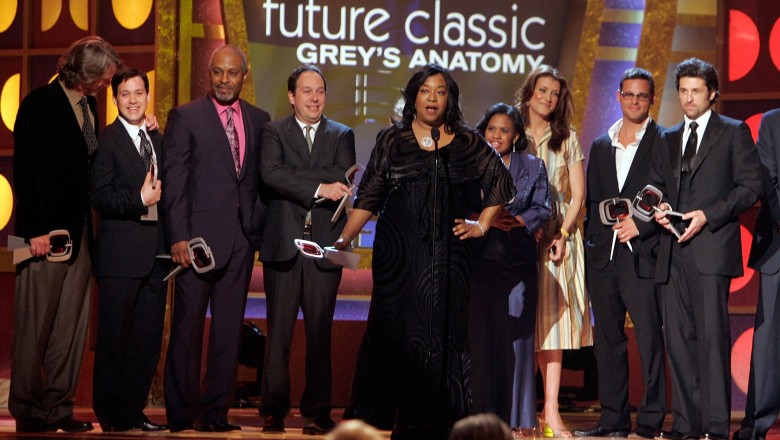 Getty Images
As a faux neurosurgeon, Dempsey diagnosed a ton of patients with personality-afflicting frontal lobe issues, so you think he'd recognize the symptoms when he saw them. Nevertheless, Dempsey has made some inadvisable comments to the media over the years that might just have network executives wondering whether he's employable on a fledgling series like Grey's once was anymore or whether he's grown far too big for his scrub britches at this point.
For example, in 2014, long before fans began to get a whiff of his impending departure, he told audiences at a charity event that he considered the show to be a "blessing" for giving him a platform to do good works but that it was "transitional" and that he was ready to move onto a new creative endeavor. Ahem. Ask and ye shall receive seemed to be Rhimes' response to such words, if Page Six's interpretation of the situation is accurate.
Then, when he actually did take his leave of Grey's, his gaffe machine called a mouth kept right on running when he hinted to Entertainment Weekly that Rhimes may have been just feeding the propaganda machine when it came to fueling rumors that the two were infighting before he left the show. He said, "I think she loves being provocative and that's fine for who she is. That gets people talking about all the stuff that she's doing. She's an amazing woman who is incredibly productive. She's promoting a book. She's promoting three shows. And she's emerging as the star of all of these things. I think she knows how to deal with the media and what she needs to say to get the response that she's looking for. She's very savvy." Even if powerhouse Rhimes didn't take issue with him before, such an underhanded statement certainly couldn't have buttered her up at all.
Typecast and hating it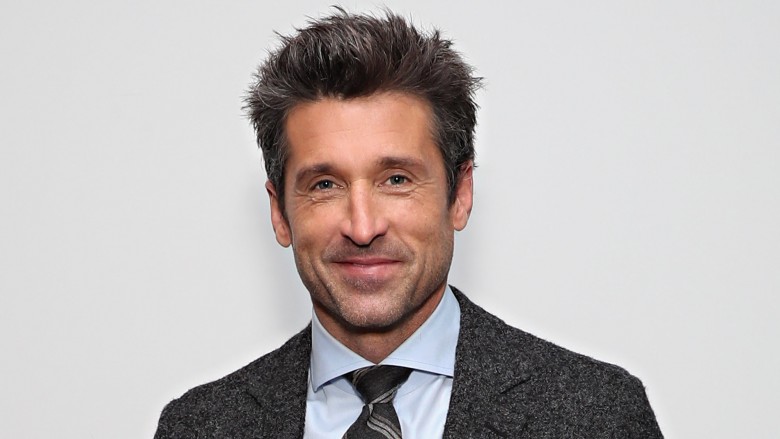 Getty Images
In the same Entertainment Weekly interview in which he seemed to throw Rhimes under the bus, Dempsey also mentioned what it is that he'd like to do next creatively, and it's well outside of his comfort zone. He explained that while he'd secured new footing in Hollywood thanks to roles in rom-coms like Can't Buy Me Love, Sweet Home Alabama, Made of Honor, and the fairy tale adaptation Enchanted, he didn't want to be stuck in that sphere of being the grinning hunk du jour anymore.
While promoting Bridget Jones' Baby, which, yes, was squarely tucked into that genre as well, he said, "I'd like to do more. Romantic comedies as a genre are a bit lost at the moment. Colin Firth and I were talking about this. You look back at the movies that were done in the '30s and the '40s and the writing and the quality of the writing. It's a bit of a lost genre. So, I would be open to that and I'm known for that. And that's okay. But I certainly would love to do a thriller. I would love to do something that's an action movie." For what it's worth, he's tried the thriller (Scream 3) and action (Transformers: Dark of the Moon) scenes before with little acclaim, but maybe there's a McConaissance movement in his future yet.
Branching out
Getty Images
Hard though it might be for some of Dempsey's fans to imagine McDreamy in a murder-mystery outside of the halls of Grey-Sloan, Dempsey is attached to star in an investigative thriller called The Postcard Killings, which means he's slowly but surely making some headway towards that goal goal of escaping the rom-com bubble. In the meantime, though, he's also expected to make his directorial debut in a setting that's at once incredibly familiar, and completely new. According to Screen Daily, Dempsey, who's got a very modest history behind the lens, will direct a segment of Berlin, I Love You, the fourth installment to the Cities of Love franchise (that also includes Paris, je t'aime, New York, I Love You, and Rio, I Love You). This'll mean he's still dealing in on-screen affairs of the heart, but he's doing so behind the scenes this time.
Perhaps the development that's most relevant to his future on the small screen, however, is the fact that he's expected to star in a Cinemax crime drama called Micronesian Blues. According to Deadline, Dempsey will have a creative role in addition to starring in the true story-based crime drama, about a Los Angeles police officer who takes a lackey job teaching in Micronesia but finds himself in way over his head thanks to all the local corruption and violence afoot. Pay cable series have been all the rage lately, so who knows—this could be the project that shifts the tides of his three decades-long career at long last. If not, you might see his name attached to Bridget Jones' Grandbaby one day. We'll just have to wait and see.