Kylie Jenner And Tyga Are Taking Another Break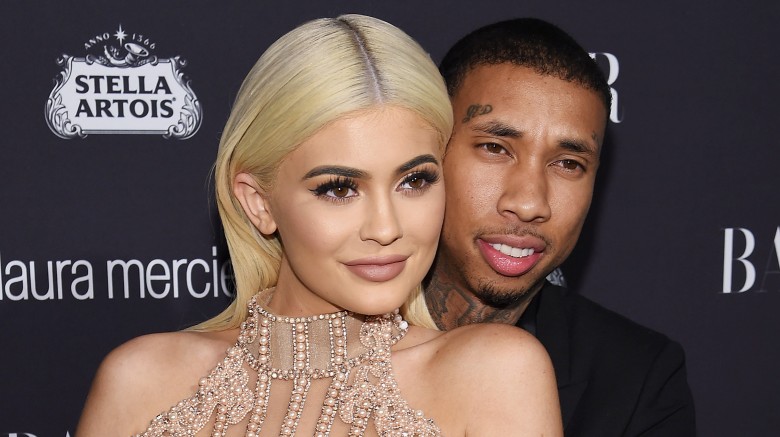 It's becoming very difficult to keep up with Kylie Jenner and Tyga's relationship–and with the couple now on yet another break, it doesn't seem like it's going to get easier anytime soon.
Rumors have been swirling for weeks that the couple's relationship was on the rocks. Well, according to People, the rumors are true. The ever on-again, off-again couple are once again on a break–but this isn't the first time and it likely won't be the last.
"They tend to take little breaks all the time and then get back together," an insider told People. "It's definitely possible they'll work things out again."
The last time that the reality star and rapper broke up was in May 2016. In October 2016, the 19-year-old reality star told Complex that their time apart wasn't because of the rapper's infidelity issues but rather because Jenner needed some "me" time.
"I just needed to see what it was like not being with him," she said. "We realized that wasn't what we wanted."
Neither party has addressed the latest split, but for an über-public couple like Jenner and Tyga, the silence speaks volumes.
The two first confirmed their relationship in March 2015 and it's been anything but smooth sailing since then. Despite the continuous ups and downs of their relationship, it seems that the pair always finds their way back to each other, for better or worse.
An insider told People that Tyga was Jenner's "first true love" which might be the reason that she just can't seem to let go.
Only time will tell if this break will follow the couple's on-and-off cycle or if this time the star-crossed lovers are really calling it quits.