John Stamos Splits His Pants On Stage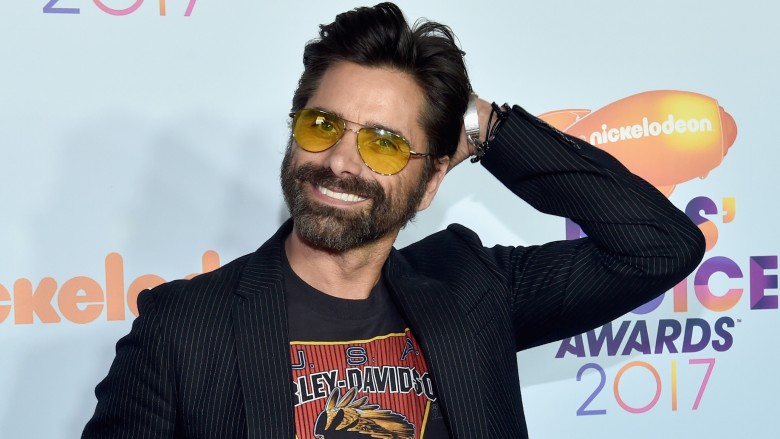 Getty Images
Uncle Jesse had a little accident on stage during a recent performance with the Beach Boys.
Full House (1987-95) star John Stamos, 53, shared his very public snafu with his 1.9 million Instagram followers. He posted a video of the big uh-oh moment, showing the actor and musician strumming along to the 1964 hit "Fun, Fun, Fun" before looking down and feeling around his backside, ultimately realizing his pants split right down the middle.
For the caption, Stamos wrote, "...and then, somewhere towards the end of Fun, Fun, Fun – I felt a slight breeze in the buttocks area.... #SplitPants #TheBeachBUNS #showmustgoon."
The consummate professional, Stamos continued on playing, even turning around on stage despite his wardrobe malfunction.
Good to know that the man can laugh at himself.
Stamos also recently made headlines for helping a man propose to his superfan girlfriend. "I want to marry this woman. But there is a brick wall in the way that resembles a 6-foot-tall Greek god with better hair than me. And John, I have fantastic hair," the man, Doug Cox, wrote in a letter obtained by People.
"From what I see here...you're a handsome man, you have nice hair, good beard, got beautiful blue eyes. Katrina, I would say yes to this," Stamos told Cox's girlfriend in a video. "If I was a woman, and I'm not saying I'm not, I would say yes to Doug. So I guess this is me asking you to marry him. And I hope you do."