Celebs Who Should Be Nervous After Charlie Sheen's News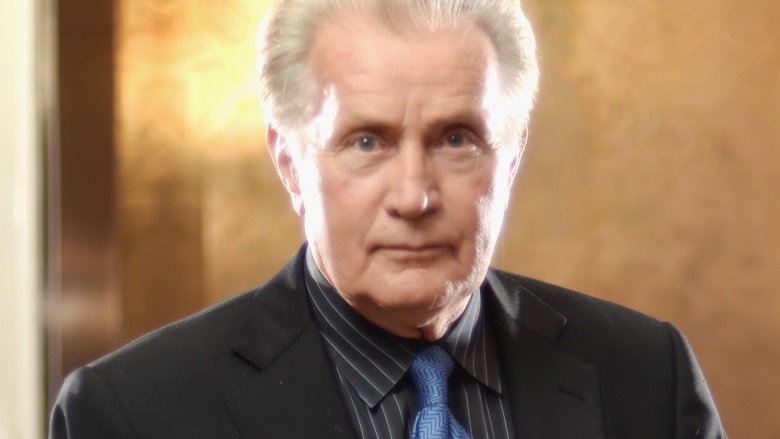 Getty Images
Charlie Sheen's HIV diagnosis shook the celeb world. The actor, as famous for his hard partying as for his television and film roles, was widely supported in the move to be honest about his health. The revelation will have lasting effects on the star, as well as on those closest to him—and on a few people who aren't close to him at all. These stars all have the most to lose from Sheen's confession and condition.
Denise Richards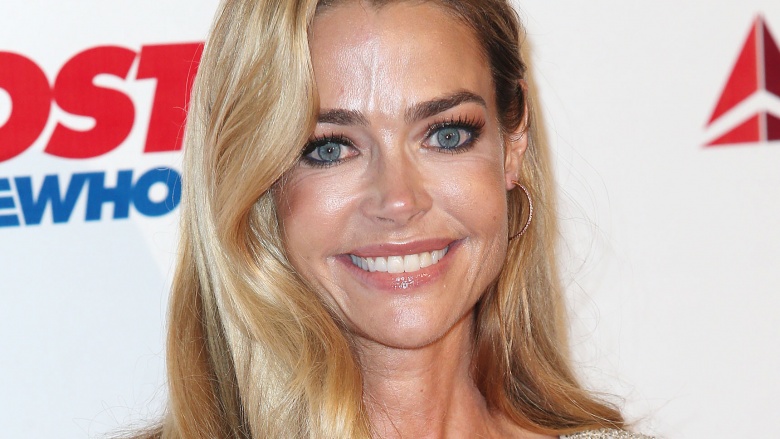 Getty Images
Though Denise Richards didn't test positive for HIV and reportedly hasn't been intimate with Charlie Sheen since their split in 2006, that doesn't mean she's in the clear. Because of Sheen's already erratic behavior prior to his illness, one can only imagine that their shaky friendship and co-parenting arrangement may get even messier the more ill he gets. Additionally, Sheen pointed out that being extorted previously drained him of money that would go to his kids (and exes), meaning that the infrequently-employed Richards and their daughters, Sam and Lola, could go without a significant cash flow.
Brooke Mueller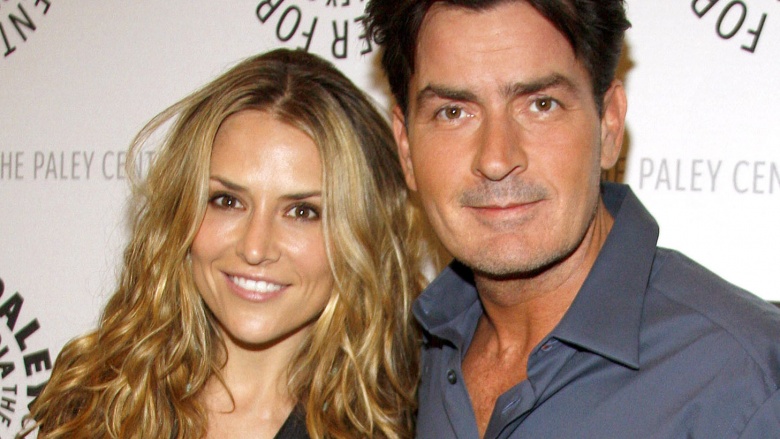 Like Richards, Sheen's ex-wife Brooke Mueller also tested negative for HIV, as did their sons Bob and Max. However, unlike Richards, Mueller has a well-documented history of drug abuse and unhinged behavior. The stress of Sheen's diagnosis, as well as the similar financial implications as the ones Richards faces, could lead the socialite into a spiral. On November 22, 2015, Us Weekly reported that Sheen had to sell the mansion he purchased for Mueller to cover his legal and medical bills. What's more, the New York Post reports that Mueller enjoyed the same activities with the same people that likely made Sheen ill—so even if she's fine now, if old habits die hard, she may not be later.
Sheen's "Goddesses"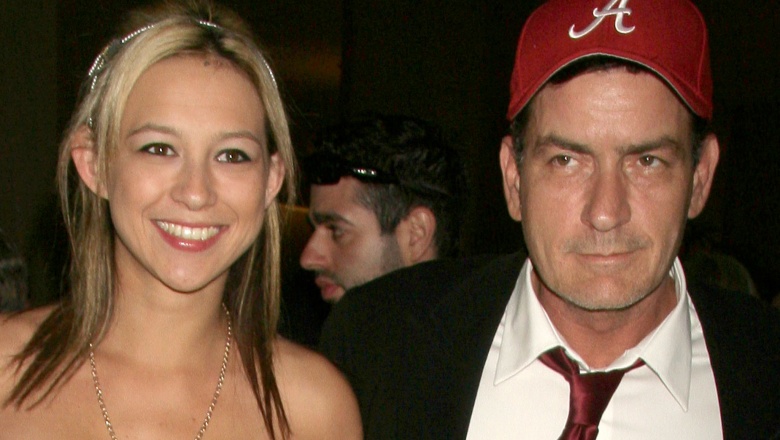 Sheen's collection of "goddesses" (who, let's be real, might only be passable as truck stop diner hostesses) all were intimate with the actor around 2011. Though it's impossible to pinpoint when exactly Sheen contracted the HIV virus, sources claim that it was around the time of his meltdown. While "goddess" Natalie Kenly firmly supports Sheen and says he was honest and that she has a clean bill of health, her co-goddess, Bree Olson, claims he never told her of his diagnosis when they lived together. "He is a monster, and he put my life in jeopardy along with hundreds—or potentially thousands—of other women's lives," Olson fumed to Us Weekly. Still, Sheen's rep insists that Olson's timeline doesn't add up—and Kenly believes that Olson is just acting out because Olson may have a hard time finding work in the adult video industry in light of the scare.
Chuck Lorre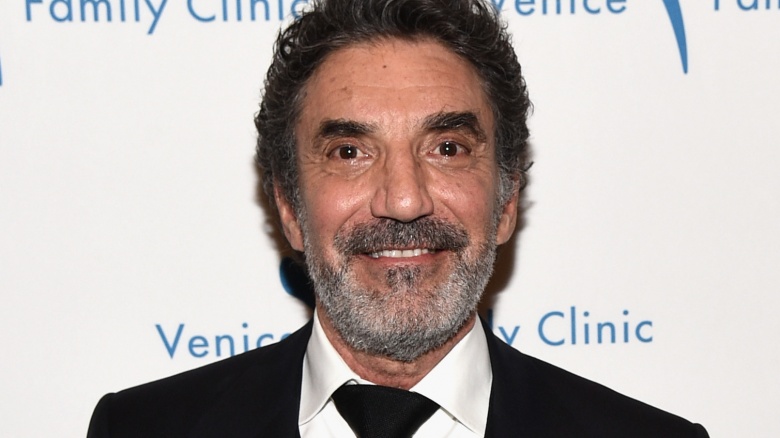 Getty Images
Because the timing of Sheen's HIV diagnosis is relatively close to his getting fired from Two and a Half Men, the show's creator, Chuck Lorre, may be in for some PR trouble. While it's reported that Sheen's illness was an open secret on the set of Anger Management and that the staff there accommodated his needs, Sheen's notoriously stormy relationship with Lorre didn't seem to permit the same. When Sheen's character was unceremoniously killed off by not one, but two falling pianos in the series finale, audiences were disappointed—and now if a rerun airs, they may also be disgusted at the implied insensitivity.
Lindsay Lohan
Getty Images
Lindsay Lohan has never been good with money. When she co-starred with Sheen in Scary Movie 5, Sheen reportedly gave her $100,000 cash to pay some of her mounting tax debt, with TMZ reporting he even purchased her a gown to wear at the super-swanky amfAR gala in 2013. (Lohan reportedly returned the gown to its designer after cutting it to half its original length.) Sheen also hooked Lohan up with paying guest gigs on Anger Management. Now that the show is cancelled and he's got a ton more payouts to deal with, Lohan may have to work extra hard to find employment...or just more rich friends to mooch off of.
Jenny McCarthy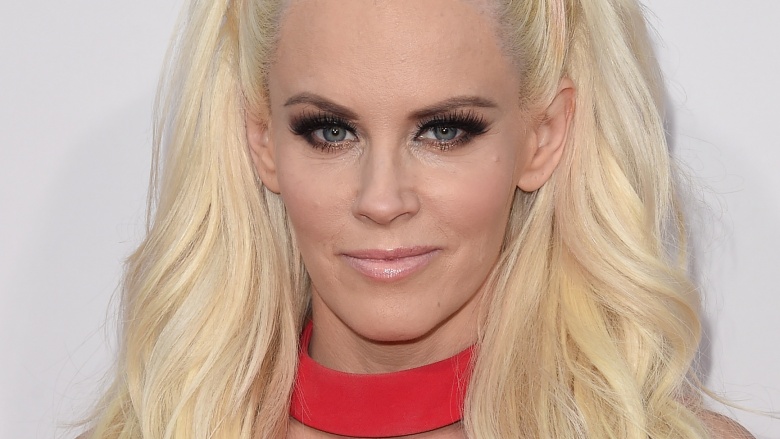 Getty Images
Jenny McCarthy was furious with Sheen for not revealing to her that he was HIV-positive when they were on Two and a Half Men together. On her radio show, McCarthy barked, "Before we do a job, we have to sign a piece of paper that says, 'Do you have cold sores?' You have to sign a release that says, 'Yes, I have cold sores;' you need to show the medication...Now, being on Two and a Half Men myself, and being on the show and playing a love interest, you would think that there would be some type of...I don't want to say, not criminal issue, but, I don't even know how to feel about that," she continued. "I'm like, wait a second, if I have to be up front about a herpe, how could you not be up front about HIV? I look back and I'm like, 'OK, that would have been some valuable information.'" That would be all fine and good if any of it made sense: Sheen wasn't diagnosed until after he'd already quit the show, and his doctors claim that the timeline of his illness never coincided with any of his filming with McCarthy, who doesn't seem to understand that HIV can't be spread through kissing. Based on the rightful battering she's gotten in the press for her comments, her clean bill of health may not be enough to save her career anymore. Plus, since when does McCarthy care about "valuable information" regarding public health? She's an anti-vaxxer who promotes e-cigarettes and injects food toxins into her face. Sit down.
Martin Sheen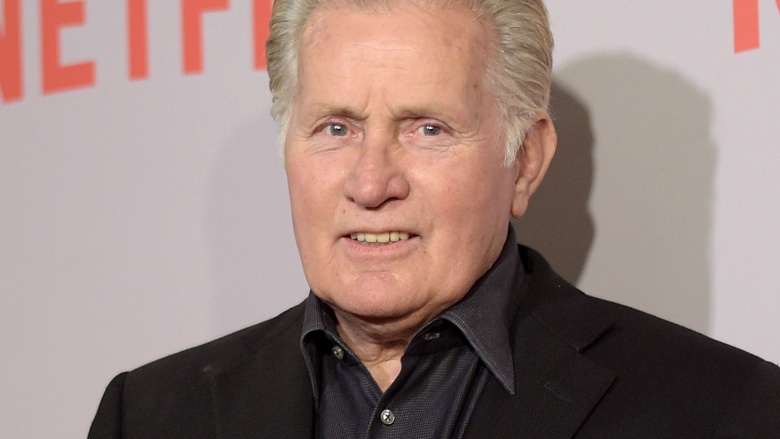 Getty Images
With someone as publicly villainous as Charlie Sheen, it's easy to forget that he's someone's child. His father, Martin Sheen, has a lot to be nervous about: his son is battling a life-threatening illness. It's heartbreaking and nothing that any parents should have to go through. Martin admitted that he wasn't sure if Charlie would really reveal his status to the world. "We didn't know until he walked on the set this morning that he was going to do it," Martin said at an event in Florida shortly after Charlie's interview. "I saw him Saturday night, my wife and I went to see him, to make sure he knew we were behind him, and if he wanted me to go, I would have canceled this event. He said, no, this was his and his alone."