Jesse Eisenberg Welcomes Son With Girlfriend Anna Strout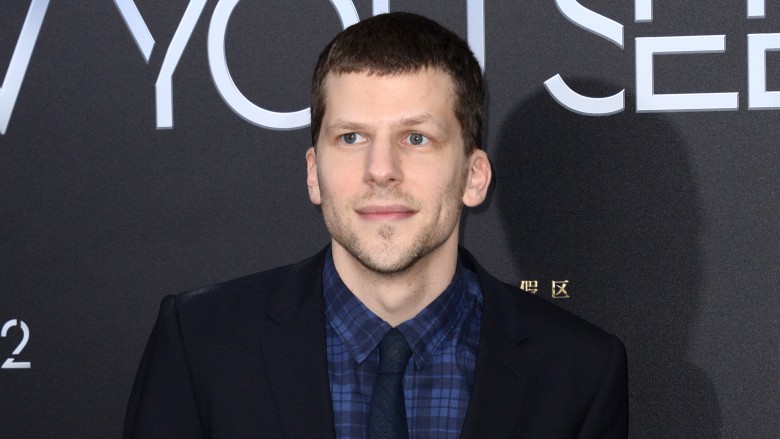 Getty Images
The Social Network (2010) star is now a proud dad!
E! News reported that Jesse Eisenberg, 33, and his longtime girlfriend, Anna Strout, have welcomed a baby boy into their lives. The pair, who dated for 10 years before taking a brief break in 2012, was spotted in New York City on April 4, 2017 with their child. Unfortunately, not much has been revealed about their baby or how Eisenberg and Strout are handling parenthood.
News broke that Eisenberg was expecting a child with Strout back in Oct. 2016, but even then, details were sparse.
Eisenberg and Strout took a hiatus from their relationship in 2012 and resumed their romance in Dec. 2015 before the actor traveled to London to perform in his play, The Spoils. Eisenberg volunteered at a domestic violence shelter for four months in Bloomington, Indiana. Since Strout's mother serves as executive director at the shelter, volunteering may have been a family affair. According to E! News, Eisenberg reportedly worked on fundraising efforts with the University of Indiana, ultimately raising $500,000, which was used to pay off the shelter's mortgage.
In a 2011 interview with Seventeen magazine, Eisenberg explained what attracted him to Strout. "I find people who want to help other people to be the most interesting," he said. "I come from a family of teachers, and my friends are teachers, often times in very difficult school situations. My job is so selfish and focused on my own vanity that I like to surround myself with people who are actually helping people throughout their day."
Congratulations to both Eisenberg and Strout!