Neil Patrick Harris And David Burtka Celebrate 13 Years Together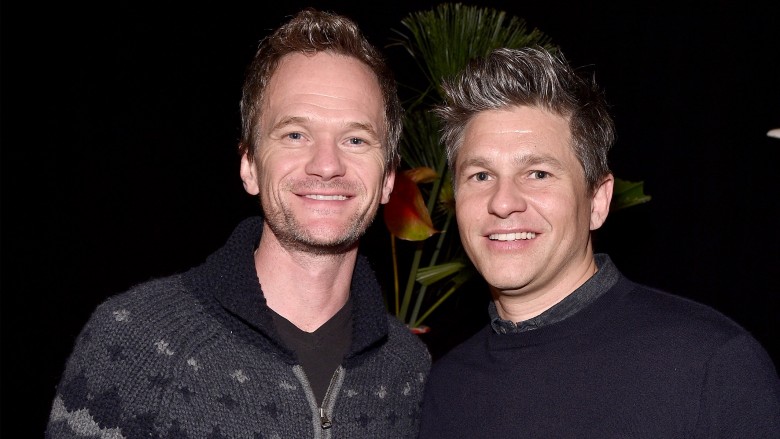 Getty Images
Neil Patrick Harris and David Burtka celebrated their 13-year anniversary on Sunday, April 2, 2017. The happy couple shared their love for one another with the world the following day—and it was seriously too cute to handle!
Harris, 43, shared a beautiful photo of Burtka with their 6-year-old son, Gideon, in a fit of laughter during a family dinner. The How I Met Your Mother actor's heartfelt caption read, "Thirteen years and one day ago, I crossed paths with the guy on the left. The adventures have never ceased. The love has never waned. The gifts are never ending (the guy on the right, e.g.). Happy Anniversary, @dbelicious. You're the best."
Meanwhile, Burtka, 41, posted a picture of Harris leaning against a wall. Alongside the photo, Burtka wrote a sweet message: "Yesterday was mine and @nph 13th year anniversary.!! Thank you Neil for being compassionate, adventurous, and an all around fantastic man. I love you more than ever."
In Oct. 2010, Harris and Burtka welcomed their twins, Gideon and Harper, into the world via a surrogate. The longtime partners married four years later with a gorgeous ceremony in Italy.
It's probably safe to say that Harris and Burtka epitomize #RelationshipGoals. But if their social media accounts are any indication, they also inspire some serious family goals as well. Harris and Burtka recently shared a humorous series of posts on Instagram, documenting their family's fun St. Patrick's Day festivities.
With 13 years behind them, could Harris and Burtka be planning to expand their family any time soon? According to Burtka, the answer is an emphatic "No!" At the Jan. 2017 premiere of A Series of Unfortunate Events (2017-), on which Harris stars, Burtka explained to Hello Magazine, "We just got a puppy [Gidget]. That's enough. That's enough."
Congratulations to Harris and Burtka on their milestone anniversary!