Harrison Ford Won't Lose Pilot's License Following Landing Mishap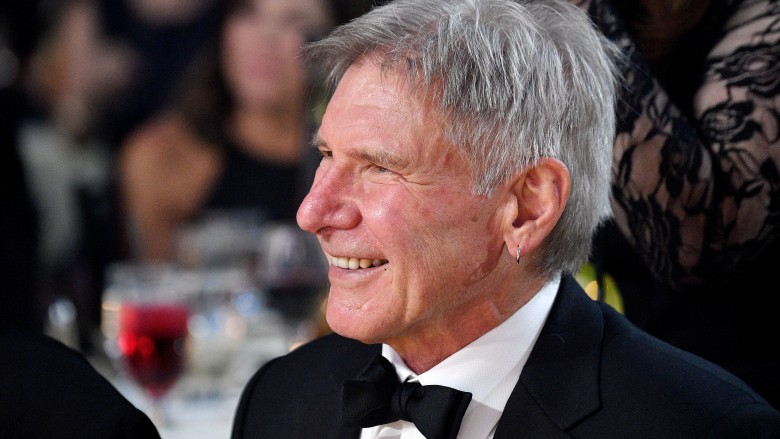 Getty Images
After his infamous botched landing at an airport in Orange Country, Calif. in Feb. 2017, Harrison Ford will not face fines or a revoked pilot's license.
Entertainment Tonight broke the news on April 3, 2017, which came to a huge relief for the Star Wars actor. His lawyer, Stephen Hofer, confirmed, "He has been advised and is very happy about it."
Hofer continued, "[The Federal Aviation Administration] interviewed Mr. Ford, they looked at all of the audio and video and computer evidence regarding the landing. After reviewing all of that they determined that no administrative or enforcement action was warranted. He retains his pilot certificate without any restrictions."
The landing blunder occurred on Feb. 13, 2017, when the 74-year-old actor was flying his private aircraft into the John Wayne Airport. As Nicki Swift previously reported, air traffic controllers had instructed the renowned actor to land on runway 20-L. However, despite repeating the clearance back, ET confirmed with an FAA spokesperson, Ford landed his single-engine Husky on a parallel-running taxiway instead.
In doing so, he flew straight overhead an American Airlines 737 jet that was about to take off for Dallas. Luckily, there was no collision, and none of the 110 passengers and six crew members on board were hurt. However, ramifications for the Indiana Jones star remained unclear at the time, and the FAA immediately launched its investigation.
As The Guardian further addressed, Ford—who, following the incident, said, "I'm the schmuck that landed on the taxiway"—has been a licensed pilot for over 20 years and has more than 5,000 hours of flight experience. He reportedly cooperated with the investigation, and while he will retain his pilot's license "without restriction," he did agree to take "airman counselling."