Susan Sarandon Explains That Rumored Feud With Julia Roberts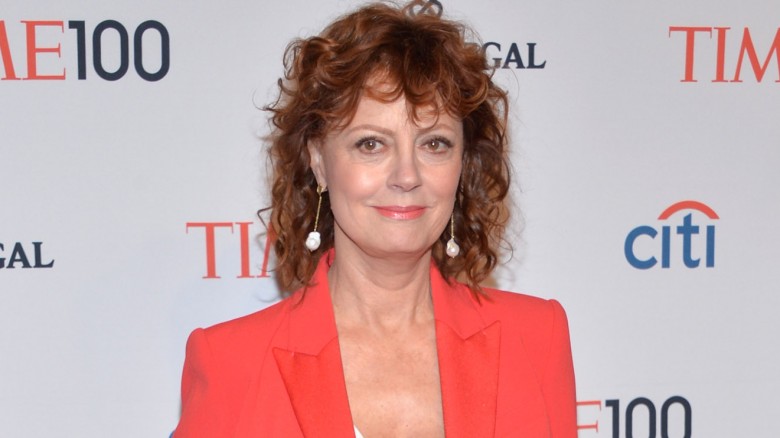 Getty Images
Susan Sarandon's latest project, the FX series Feud (2017-), may have given her the push she needed to address some rumors from her past.
On Twitter, the actress decided to explain where rumors of a feud between she and Stepmom (1998) co-star Julia Roberts came from. She wrote, "Press printed that Julia & I hated each other during Stepmom. Found out it was my PR person creating rumors. #FeudFX."
Sarandon, 70, then linked to an Entertainment Weekly article from 1998, titled, "Julia Roberts and Susan Sarandon go head-to-head." In the piece, Sarandon describes how Hollywood and the media twists relationships around to create interest. "If you make a movie with a male star," she states, "everyone assumes you're f***ing. If it's a female star, everyone assumes you're fighting."
Roberts also commented on their reported feud in the same article. "There's got to be something new," the Pretty Woman (1990) star said. "It can still be a total lie, because—you know—nobody wants the truth. I understand that. I've accepted it. But a better lie? Please?! This is such a yawn."
"Actually, Susan and I were kinda hoping that people would say we were f***ing," Roberts continued. "Now that's delicious cocktail-party fodder. But this? Boring."
While you may think rumors of feuds between Sarandon and her co-stars are all in the past, that's simply not the case. "The #1 question I get in interviews is whether Jessica [Lange] & I get along," Sarandon tweeted on April 2, 2017.
Sarandon continued, joking, "Jess & I not only got along great during filming, we're now dating."
While people may still gossip about her relationships with her fellow actors, at least Sarandon can laugh off those pesky rumors.