Kerry Washington On Turning 40: 'Life Is Just Getting Better'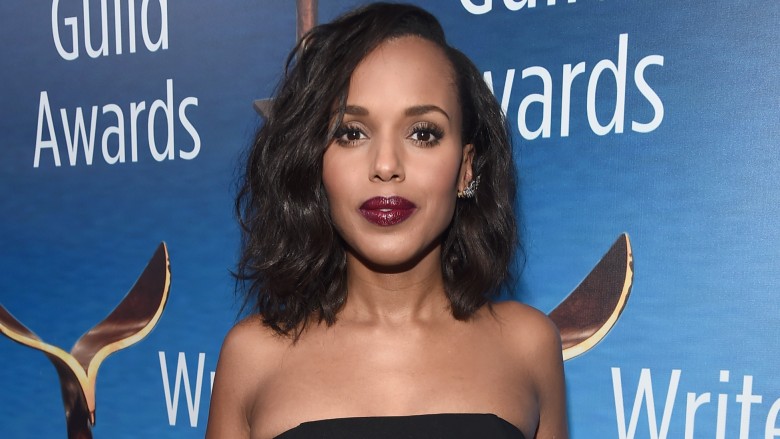 Getty Images
Kerry Washington has never been happier.
"Life is just getting better," the Scandal (2012-) star told Glamour magazine, explaining how her 40th birthday feels like a fresh start. "For me, 40 feels like a beginning. I'm in the middle of so much new—with this career, the kids, and I'm still sort of a newlywed. I'm excited to be at this stage in life."
This new phase in Washington's life is partly thanks to her husband Nnamdi Asomugha and their two kids, 2-year-old Isabelle and 7-month-old Caleb, as well as today's polarizing sociopolitical climate. But for Washington, these aspects of her life and our society are inherently connected, which means she needs to make a deliberate effort every day to slow down, be present, and—perhaps most importantly—pace herself.
The actress, who attended the Women's March on Washington in Jan. 2017, explained, "That's a big theme for me these days. I have to pace myself for this political moment. Pace myself for my relationship with my family. Pace myself in my career to get through the rest of the season with a new child and a toddler."
Washington, a proud activist, also shared her vision of the future with Glamour. "My deepest desire is to create a world where there's room for all of us, where no matter who you are, you get to wake up in the morning and know that you are worthwhile and deserving," she said. "If that's the world I want to live in, I have to do the work to make that true for me. I have to do the work of self-love and affirmation, and say, 'I am a woman, I am a person of color, I am the granddaughter of immigrants, I am also the descendant of slaves, I am a mother, I am an entrepreneur, I am an artist, and I'm joyful.'"
"And maybe," Washington added, "in seeing my joy, you can finish your sentence with, 'And I am joyful too.'"