Lena Dunham's Endometriosis Is Gone Following Surgery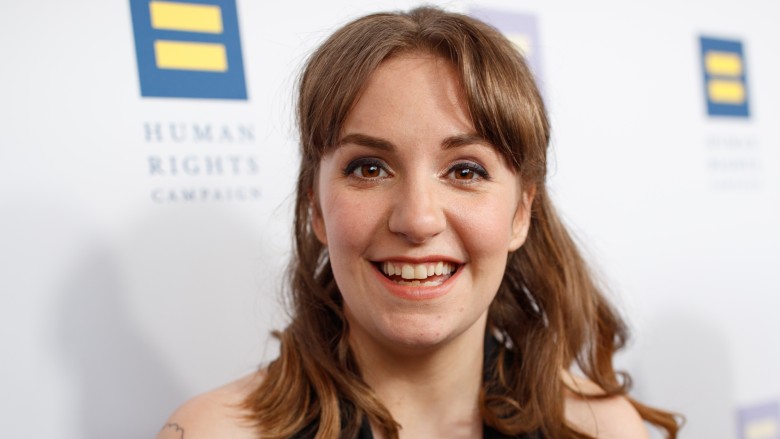 Getty Images
Lena Dunham announced in her April 4, 2017 release of Lenny Letter that she is finally endometriosis-free following a surgical procedure.
The Girls (2012-) star wrote, "My surgery went off without a hitch. When I emerged, cotton-mouthed, [Dr. Randy Harris] told me something I hadn't expected to hear, maybe ever: there was no endometriosis left."
She confirmed, "Between my surgeries and hormonal intervention, I was disease-free." And while the condition can still return at any time, she added, "for now...I will be healthy."
Endometriosis, Entertainment Tonight explains, is a disorder in which the tissue that is supposed to line a woman's uterus instead grows outside of the organ. Unfortunately, Dunham, who has regularly discussed such health issues, had suffered from this painful condition for years.
In her newsletter, the 30-year-old also revealed that her chronic pain had become a part of her identity: "I had two modes: working and hurting. I was convinced there was nobility in it. There was certainly routine."
She also admitted, "Now, because of the unbelievable privilege of having thoughtful doctors, my body has been granted a reprieve. And I'm embarrassed to say that the excitement is mixed with loss. Pain and illness defined a time in my life."
However, the Golden Globe winner is ultimately grateful for her health and feels it is her responsibility to use her platform to help others. She said, "So many people who suffer will never have the resources I've had. My job is to educate people, to try to change the pathetic lack of resources for endometriosis, but it's also to seize this gift. I'll be more useful that way."
Dunham's longtime boyfriend, Jack Antonoff of the band Bleachers, expressed his gratitude for her safe and healthy return home on Instagram. His aww-worthy snapshot of Dunham bundled up all cozy in bed is lovingly captioned: "She's home from the hospital and she's healthy and thank all the gods because I'd turn to dust without her."