The Untold Truth Of Tyler Perry's Madea Movies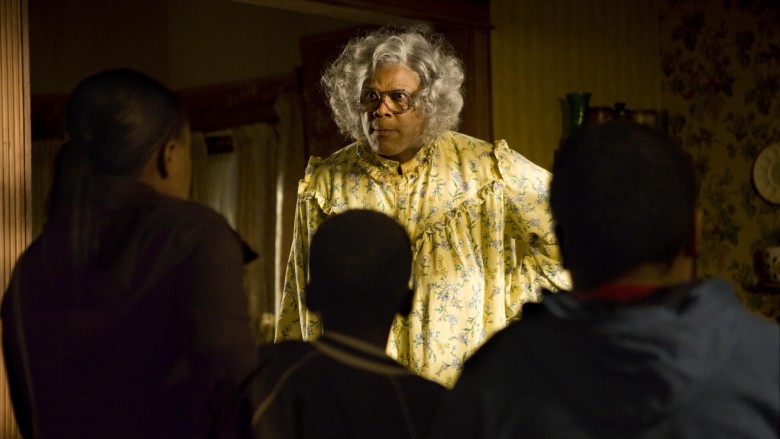 Lionsgate Home Entertainment
Hallelujer! Tyler Perry's Mabel Simmons, aka Madea, is one of the most memorable characters in movies today. Perry has featured this gun-toting granny in a slew of films since Madea's cinematic debut in Diary of a Mad Black Woman (2005). Here are some things you may not know about the movies.
Oprah Winfrey indirectly inspired Madea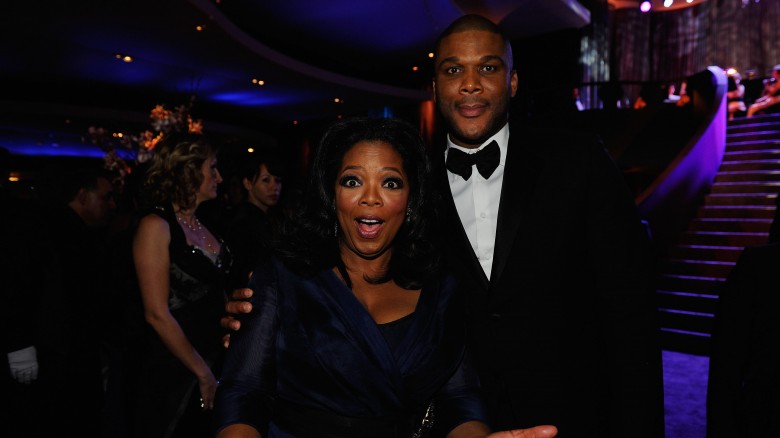 Getty Images
Tyler's birth name was Emmitt Perry Jr., and he was born in New Orleans, La., on September 13, 1969. He had a rough childhood, with a physically and mentally abusive father. Emmitt changed his name to Tyler when he was 16 to separate himself from his father. He also was sexually abused as a child by several neighbors. Things were so bad, he attempted suicide as a teen.
As a young adult, he heard Oprah Winfrey say on a 1992 episode of her show that writing about one's traumas could be cathartic. He admitted he didn't even know at the time what the word cathartic meant, but he ended up doing just that. He worked on various versions of his first play, I Know I've Been Changed, which talked about childhood abuse, for six years and even lived in his car at times before it finally became a hit in 1998. Perry told Essence in 2009, "Can you imagine a six-foot-five man sleeping in a Geo Metro?"
Madea started as a small stage character
When Perry started out as a playwright in the mid-90s, he wrote plays that had music and melodrama, but no Madea. He did act in the plays, most notably as Joe, the man who would end up being Madea's brother, until he came up with her character. She was in his third play, I Can Do Bad All by Myself (2000). And originally, Madea was only supposed to be in the play for five minutes, but when the lead actress of the show didn't show up, Perry told Winfrey in an interview that he expanded the character.
Madea's debut was in Chicago's Regal Theater. He shared with Winfrey, "Five minutes before the show, I put on the costume and stood at the mirror for the first time. I'm saying, D***, are you really going to do this? Then the show started and I had no choice — they pushed me out onstage."
Madea was a little different in the very first performances. "She didn't talk very loud and her voice was much deeper and she sat in one spot the whole time." But he said when he finally stood up and moved around the stage, the audience laughed, and he got a "standing ovation" at the end.
Madea comes from Perry's mother, aunt, and Eddie Murphy
The roots of the tall, sassy ex-stripper grandma (her name on the poles was Platinum Bootie) came from Perry's abusive childhood. He shared with Essence that his mother took him to Lane Bryant and beauty parlors to keep him away from his father's wrath, so he saw adult women in a way that many children don't.
"The nurturing part of Madea comes from my mother, who would open the doors of our home to you no matter who you were," he told the magazine. "My aunt inspired the pistol-packing, the wig and the voice. She overpronounces her words and puts an r on everything to make it sound proper." Madea resonated with his mostly African-American audience because she reminded them of their own relatives. Madea comes from "my dear."
Eddie Murphy's film Nutty Professor 2: The Klumps (2000) also influenced the role. Not only did Murphy play a woman, but he did multiple roles in the movie. Like Murphy did in this movie, Perry would ultimately play multiple roles, including dinner scenes of his own as Madea's brother Joe and her nephew Brian.
Perry had a hard time getting the first Madea movie made
Perry wrote, directed, and starred in several plays featuring Madea in the early 2000s that were huge hits on the urban theater circuit, including Diary of a Mad Black Woman, Madea's Family Reunion, and Madea's Class Reunion. But when he tried to get Diary of a Mad Black Woman made into a film, he ran into resistance. "I went to a big studio, and the guy tells me black people who go to church don't go to movies," Perry told ABC News in 2005. "That's what the guy said to me."
Also, Madea wasn't a known character outside the African-American community, so critics didn't quite know what to make of her. Like Roger Ebert, who complained about Diary of a Mad Black Woman that she "brings the movie to a halt every time she appears." So much for that. The 2005 movie cost $5 million to make, grossed $50 million and launched Madea into the mainstream.
A Madea movie is a fun formula
Most of the Tyler Perry films starring the matriarch have a certain formula. Although Madea's name is usually in the title, she is not in every scene. There is also usually some sort of message behind the comedy. In Boo! A Madea Halloween (2016), the film is ostensibly a comedic horror film but is really about Madea's nephew being too weak with his teenage daughter, and Madea straightening things out. Earlier romantic movies like Diary of a Mad Black Woman and Madea's Family Reunion are about good women being treated terribly by abusive husbands, with Madea making things right.
Perry said in a 2016 interview, "If you look at everything I do — even in 'Boo,'" he reveals, "there's a message, and it's always 'faith, family, forgiveness.' That's the greatest gift that I've been given. I can get a message to the very people I grew up with, the millions who love what I do. I can get a message to them when others can't. I can wrap it in a comedy, I can wrap it in a drama. So it becomes entertaining but still gives hope."
The theater Madea is different from the movie one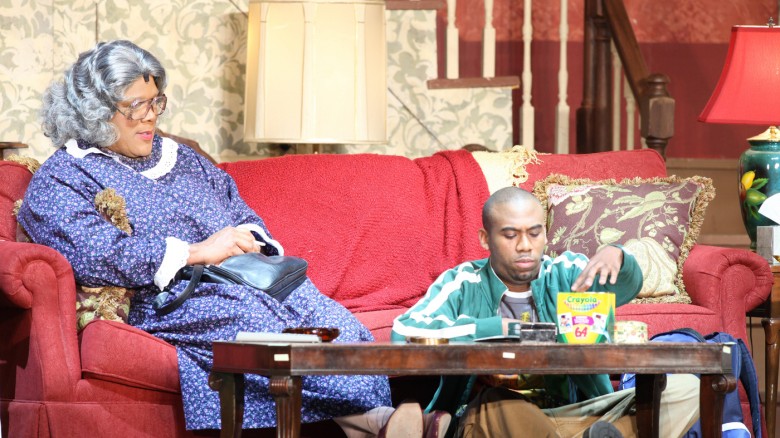 Lionsgate Home Entertainment
Most of the Madea movies started out as one of Perry's touring plays. Not only do the plays have a musical aspect the films don't, but the Madea in the theater was even more outrageous, especially in the early days, with lots more gun use and pot smoking. He eventually toned down the character a little because of children watching. "I realized how many children were paying attention, so I wanted to her to be a little more responsible," he said in 2011. "So in that sense, she's changed. But for the most part, she's pretty much stayed true to the same old pain in the a**."
Perry has given many big breaks with Madea
Some Hollywood stars have gotten their big break by being in a Madea movie. Shemar Moore was a relative unknown when he was cast as the love interest in Diary of a Mad Black Woman (2005). Shortly after that role, he got a big part in the then-new series Criminal Minds, where he stayed for over a decade.
Sofia Vergara appeared in Meet the Browns (2008) and Madea Goes to Jail (2009) shortly before she started her longtime run on TV's Modern Family. Viola Davis was also in Madea Goes to Jail.
And Taraji P. Henson credits Perry, who cast her in I Can Do Bad All by Myself (2009) with getting her to ask for more money. "I was grateful for the work, but even more, I'm grateful to Tyler for putting me on the road to being paid my worth," Henson wrote in her 2016 memoir, Around the Way Girl (via Vulture). "It was he who gave me a fair wage to star in his movie, which ultimately raised my quote — the baseline pay I could negotiate going into subsequent movie deals... It was because of him — not an Oscar nomination — that I never had to take another movie project at the rock bottom of six figures."
He has said he hates playing Madea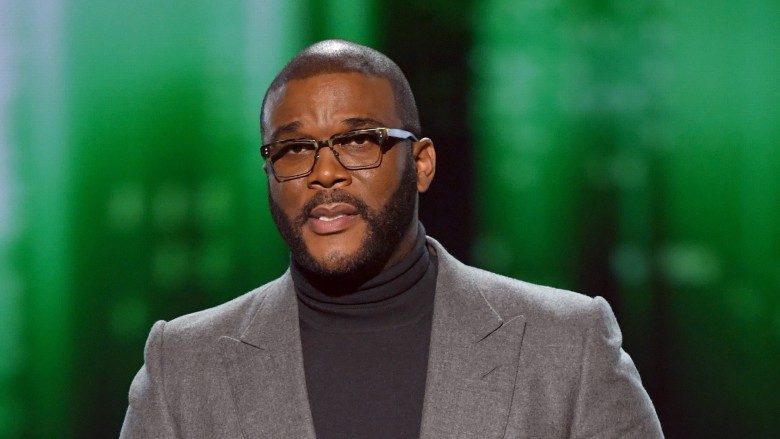 Getty Images
Even though Perry has done other non-Madea movies, and earned great reviews acting in movies like Gone Girl (2014), Madea is the role he's best known for. But the costume is very hot, and it hurts to talk in a higher-pitched voice for hours at a time.
"As much as I hate playing the character, it works pretty well," he told a reporter for Creative Loafing in 2011.When the writer asked why, he said, "Oh my God. Being in Georgia in a fat suit, and wig and makeup, in the middle of summer? The physicality of it is no fun."
The Madea audience has expanded a lot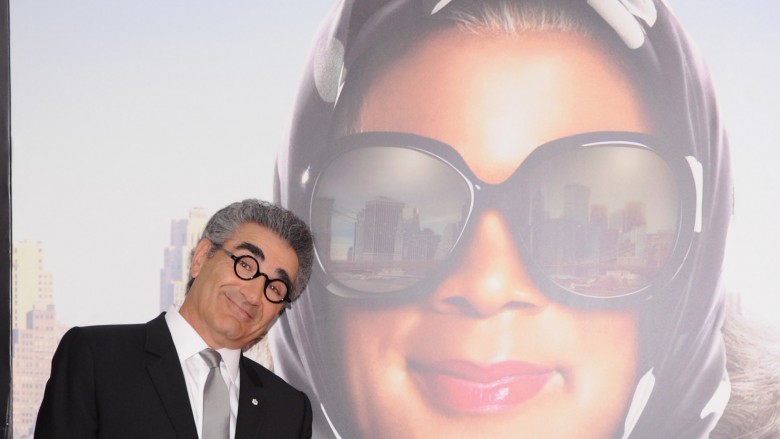 Getty Images
When Perry started performing Madea, the audiences were almost all black, as was the cast. As the movies grew in popularity, its audience expanded to the white and Latino community, and the movies also had some non-black characters. He told RogerEbert.com in 2016, "My base has always been what it is, but my audience has definitely evolved and changed over the years."
One critic who went to see that movie on opening night in Virginia said that the audience "was filled with rural, elderly white people donning Trump t-shirts."
Perry has said that his audience these days relate to his movies "not even about race as much as it is about stories that people can relate to," saying that "I know for a fact that a lot of my audience cannot afford to just get in the Volvo and go to a therapist and spend the day off and go to the spa."
​The Madea character has gotten some criticism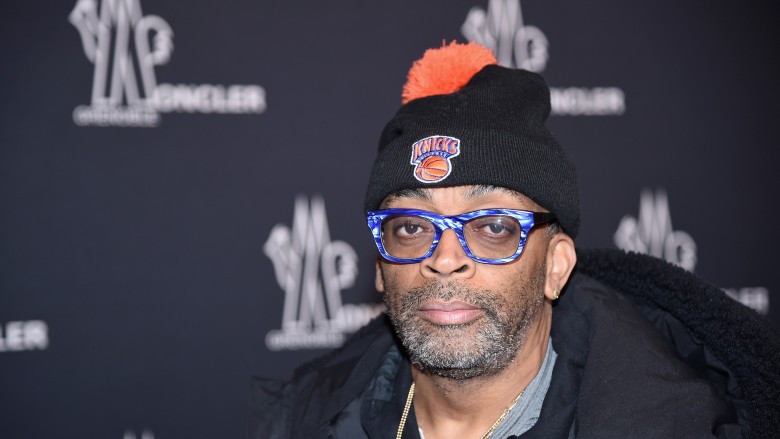 Getty Images
Spike Lee and others have criticized the character for buffoonery. Tyler Perry says they miss the point of the themes in the Madea films. "They miss the messages of empowerment," he said. "Sure, the silliness of 'Madea,' the silliness of 'Brown,' it's broad, it's over the top. Great. Fine. I get it. But how can you miss the message of forgiveness? How can you miss the messages of empowerment?
​Chris Rock came up with a Madea movie idea
Most Madea movies come from Perry's mind, but one came from Chris Rock. Perry was wanting to move onto other things from Madea, but there is a gag in Top Five (2014) in which Chris Rock's character is losing out at the box office to the fictional Boo! A Madea Halloween. Perry and Lionsgate decided to make a real movie with that very theme — and title. It was a huge hit in 2016.
Madea essentially built Perry's studio
Tyler Perry has an empire now, with his own Atlanta movie studio, thanks mostly to his Madea character. The latest iteration of the studio is on a decommissioned Atlanta army base. How big is the studio? It's on 330 acres.To put that in perspective, the Los Angeles Times notes that the Warner Brothers studio is on 145 acres and the Disney studio is on just 51 acres.
Perry has also partnered with Oprah Winfrey, his old inspiration, when it comes to creating programming for her OWN network. It all comes full circle.