Jimmie Walker And Ann Coulter Are Reportedly Dating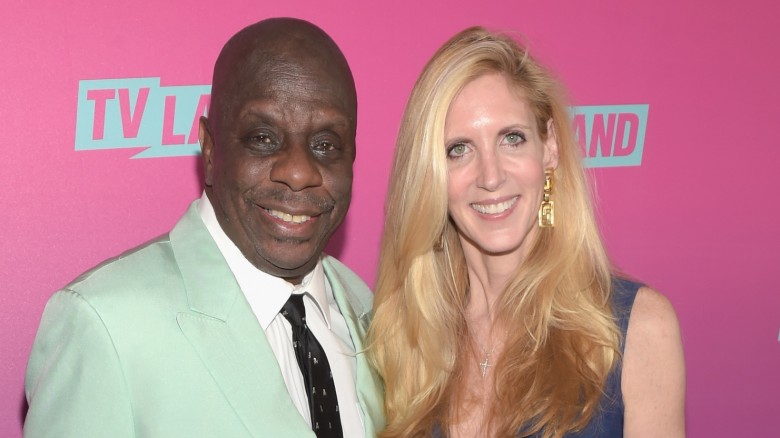 Getty Images
This is not a late April Fools' joke. The former Good Times (1974-1979) star and the controversial commentator are reportedly an item.
In an interview with Black-ish (2014-) creator Kenya Barris for Entertainment Weekly, Good Times producer Norman Lear discussed casting Jimmie Walker as the show's breakout character, J.J., and revealed some hard-to-believe gossip about the 69-year-old actor's personal life.
"I love him; he's a wonderful guy, but I'll tell you something about him that'll astound you," Lear told Barris. "He dates Ann Coulter."
Lear went on to detail how he and his wife had dinner with Walker and Coulter, where he learned that the In Trump We Trust author was "a dreamy, delicious, sweet person."
Surprised? So was Barris.
"J.J. dates Ann Coulter!" Barris exclaimed. "You couldn't write that! That's fantastic!"
While neither Walker nor Coulter have ever confirmed a relationship, a romance between the two has been rumored for years. In a 2013 interview with HuffPost Live, Coulter, 55, explained that Walker was responsible for all the gossip. "He's the one spreading that rumor!" she said.
"We're great friends. We do a lot of stuff together," Coulter—who, according to ABC News, is commonly referred to as "Blonde Satan" and "Fascist Barbie" by political bloggers—continued, explaining how the two have served as each other's dates to events but are "not technically dating."
The Untold Stories issue of Entertainment Weekly, which features Barris' interview with Lear, is on stands now.