Rick Ross Takes Plea Deal In Kidnapping And Assault Case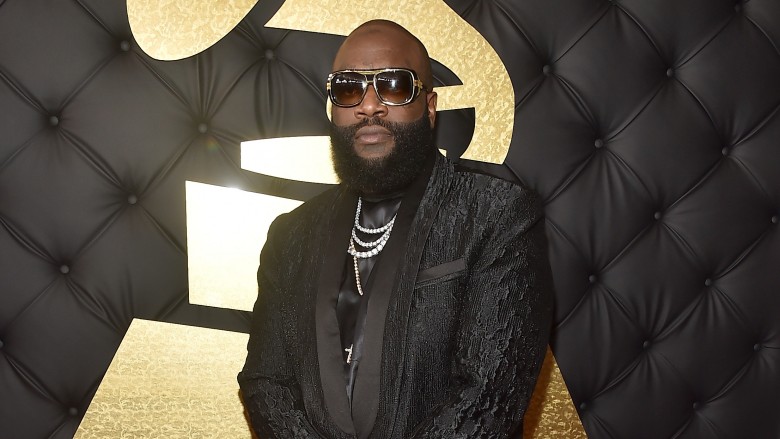 Getty Images
Corrections officer turned rapper Rick Ross avoided serious jail time yesterday with a plea deal over charges of "kidnapping, aggravated assault, and aggravated battery," according to TMZ.
The "Hustlin" rapper, along with his bodyguard, Nadrian James, were accused of forcing groundskeepers at his Fayette County, Ga. estate into a guest house where they allegedly detained them for hours. Ross was also accused of beating one of the victims with a Glock pistol, which, according to CBS46, allegedly resulted in the victim losing the use of his jaw and the ability to chew his own food.
Ross claimed he was defending himself, because the groundskeepers were having a party on his property without his permission. Um, okay?
Under the terms of his plea deal, Ross agreed to plead no contest to a single count of aggravated assault and pay a $100,000 fine in exchange for all other felony counts being dropped. But he did additionally plead no contest to five misdemeanor charges, including "assault, battery, two counts of pointing a pistol at someone, and possession of less than one oz. of pot," for which he was sentenced to 60 months probation.
The Bawse has previously been arrested multiple times for marijuana possession. "I had to smoke one, you know?" he said to a CBS news crew after release from a prior arrest.
He's certainly done a complete 180 from his days working on the right side of the law.