Taylor Swift Reportedly Working On New Music In Nashville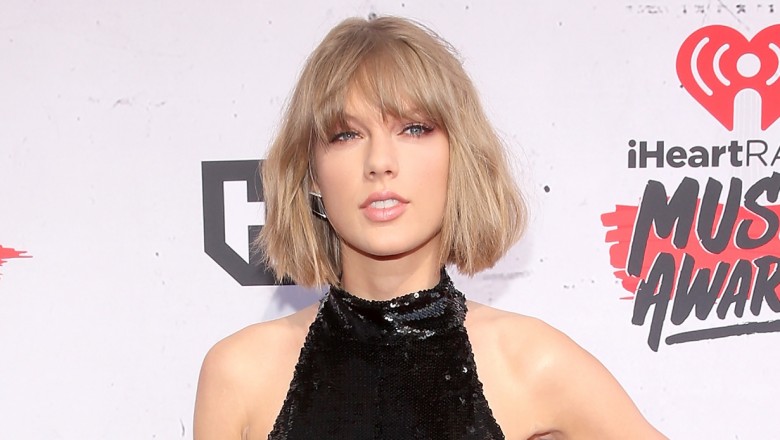 Getty Images
Prepare yourselves, Swifties. A new Taylor Swift album may be headed our way.
According to Entertainment Tonight, Swift is finally ready to make new music—and she's already started. A source told ET that Swift "has been busy working on her upcoming album."
The insider also added that Swift has been trying to figure out the overall sound and feel for the new album, which is expected to drop sometime by the end of the year. Apparently, the "Shake It Off" singer isn't quite sure whether she should continue pursuing a pop music career or shift gears and return to her country music past.
ET also reports that Swift has been working on her forthcoming album in Nashville, Tenn., where the songstress boasts a 4,062-square-foot penthouse apartment.
"She comes here to get away from the paparazzi," a source explained.
Swift has certainly accomplished her goal of staying under the radar. In fact, she's rarely been spotted since her 2017 pre-Super Bowl performance in Houston, Texas. She's even been quiet on social media, only promoting her collaboration with Zayn Malik on "I Don't Want to Live Forever" and her BFF Lorde's new single, "Green Light."
However, news of Swift's forthcoming sixth album may not come as much of a surprise to attentive fans. Gigi Hadid, valued member of Swift's girl squad, let it slip that her friend was working on some new music. Speaking with ET after walking in a New York Fashion Week show for a Tommy Hilfiger, she said, "[Swift's] obviously such a great friend and you know, she is starting to go back to work in the studio again and really made time to be here for me and I am so grateful for that."
We can't wait to find out what Swift has in store for us!