Jason Biggs Expecting Second Child With Wife Jenny Mollen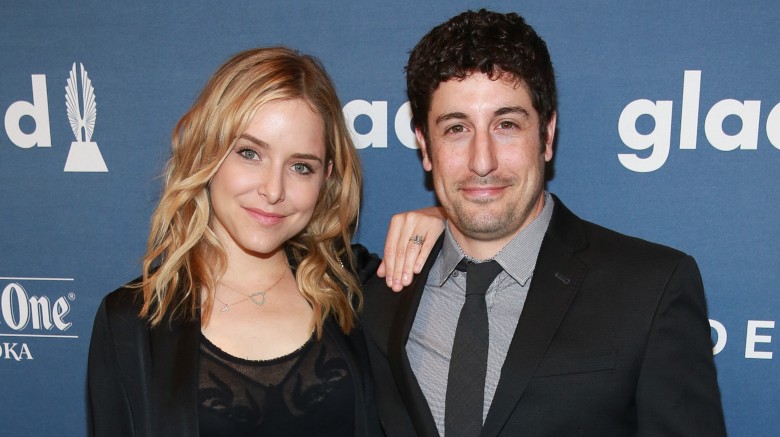 Getty Images
Congratulations to American Pie (1999) actor Jason Biggs and his wife Jenny Mollen! The two are expecting their second child together.
Mollen, who already shares a 3-year-old son named Sid with Biggs, announced the big news on Instagram on April 5, 2017. Posting a silly photo of herself and her 38-year-old husband with a NoseFrida SnotSucker, Mollen wrote, "This is how I told my son babies are made. #numbertwo."
"Jason is thrilled," Mollen, 37, told Entertainment Tonight. "Sid understands that there is something in my stomach but he is growing increasingly more and more frustrated that he cannot see its face."
"We don't know the gender yet," Mollen, who revealed that their baby is due in early Oct. 2017, continued, joking, "I'm hoping it's a poodle."
While she's able to keep up a positive attitude about her pregnancy, Mollen's proven that having a baby is not all rainbows and sunshine. She recently shared a video to Instagram documenting a particularly bad bout of morning sickness—the poor woman couldn't even make it home and had to throw up in a neighborhood trash can.
Here's to hoping her morning sickness passes soon!