Report: Verne Troyer Hospitalized For Alcohol Addiction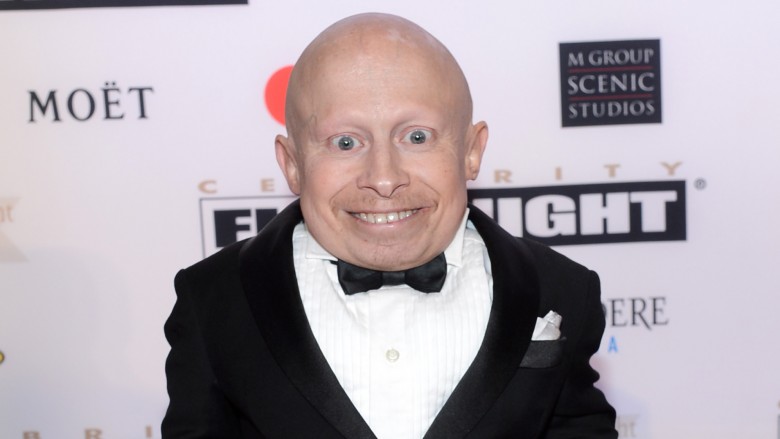 Getty Images
Verne Troyer, who's known for his Austin Powers character Mini Me, has reportedly been hospitalized for an alcohol addiction.
According to TMZ, who was the first to break the news on April 6, 2017, Troyer has been staying at the San Fernando Valley hospital almost two weeks, where he's been undergoing treatment for alcohol abuse.
The gossip site also reveals that Troyer, who will transfer to a rehab center later in the week, nearly died from alcohol poisoning back in 2002. According to the Daily Mail, Troyer had previously checked himself into rehab at least twice.
The 48-year-old actor released a statement on Instagram, letting fans in on what's been going on in his life. "As you know, I've battled alcohol addiction in the past and while it's not always been an easy fight, I'm willing to continue my fight day by day," he stated. "I've been receiving treatment for the last week and I am voluntarily checking into a treatment center later this week to continue to get the help that I need."
"I want to thank everyone that's reached out with their messages of support, it truly means the world to me," Troyer continued. "With your support, I got this."