Shia LaBeouf Freaks Out At Bowling Alley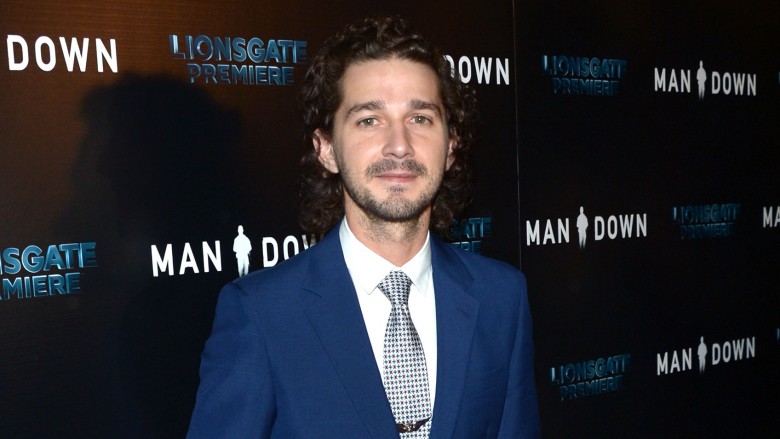 Getty Images
Performance art or real-life rowdiness? With Shia LaBeouf, you never know.
Actor and artist Shia LaBeouf was caught making a scene at Pinz Bowling Alley in Los Angeles on April 5, 2017, according to TMZ, who has the exclusive videos.
In one clip, the Transformers star is seen being escorted out of the bar attached to the bowling alley while shouting, "We're not in Tennessee you f*****g racist!"
In a second clip, LaBeouf is seen having an altercation with a bartender over not being served french fries and claiming he was hit over the head with a Grey Goose bottle. He also continually accuses the bartender of being racist. It's unclear what sparked the incident, but one eyewitness said LaBeouf was at the bar for three hours "pounding back beers."
The eccentric star has a long history of public debacles, including arrests for assault and disorderly conduct, many of which he attributes to his issues with alcohol. In Sept. 2016, LaBeouf told Variety that he'd been sober for almost a year, but, while he'd gone to AA meetings, he doesn't consider himself an addict. "You don't touch it. Alcohol or any of that s*** will send you haywire. I can't f*** with none of it. I've got to keep my head low," LaBeouf said.
But keeping his head low has never been easy for the American Honey star. Just a few months ago, he was arrested and forced to move his performance art piece, He Will Not Divide Us, from New York City to New Mexico after allegedly punching a neo-Nazi. Now, with the bowling alley incident, are we seeing LaBeouf backslide into a repeat of his past behavior?
Hopefully he can get to some meetings and get himself straightened out.