The Secret Romance You Didn't Know Ryan Reynolds Had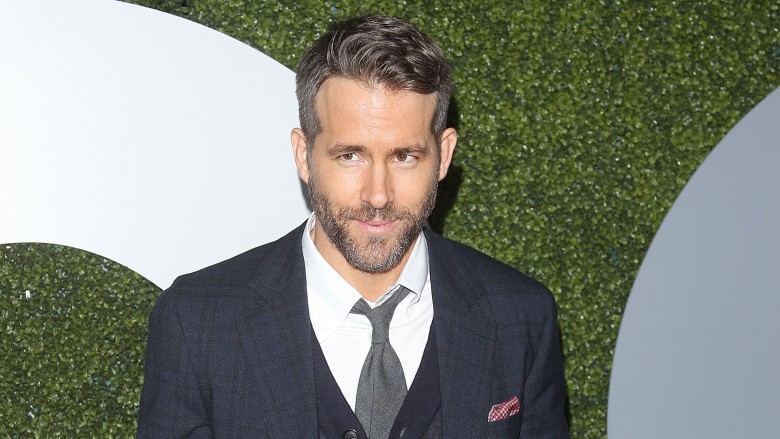 Getty Images
These days, Ryan Reynolds and Blake Lively are rarely seen without each other. But back in the 1990s–before his 2002 engagement to Canadian singer Alanis Morissette or his 2007 marriage to The Avengers (2012) actress Scarlett Johansson–Reynolds was involved with another member of the Hollywood elite: Melissa Joan Hart.
They were castmates on Sabrina the Teenage Witch (1996)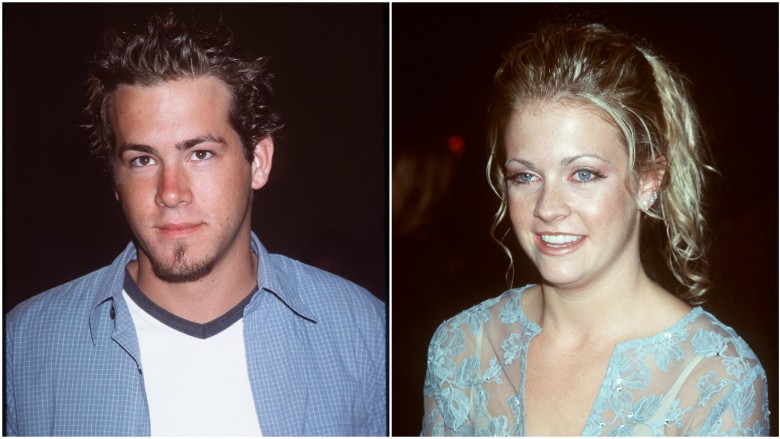 In the 1990s, Hart was known primarily for her role as the title character in Sabrina the Teenage Witch (1996-2003). However, before the ABC show aired during the TGIF block, Hart played Sabrina Sawyer in the original TV movie of the same name. But she wasn't the only star-in-the-making to snag a role in the film–so was Reynolds. The actor played Seth, the popular bad boy that Sabrina sets out to impress.
They spent a lot of time together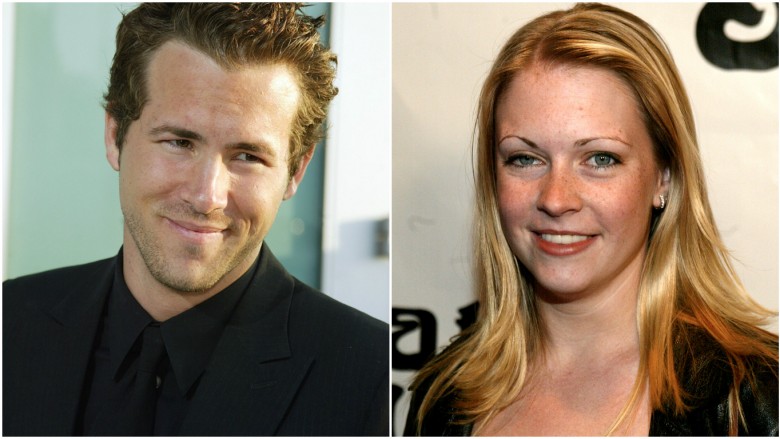 While their characters may not have ended up together on screen, Reynolds and Hart still had to spend an awful lot of time together during the movie's production. And, as often happens with young co-workers, the two stars–both about 20 years old at the time–got very friendly. "He was very sweet," Hart told the Australian talk show Studio 10 in March 2017. "I had a boyfriend at the time but we were smitten and cute and he was adorable."
Everything changed when he gave her a farewell gift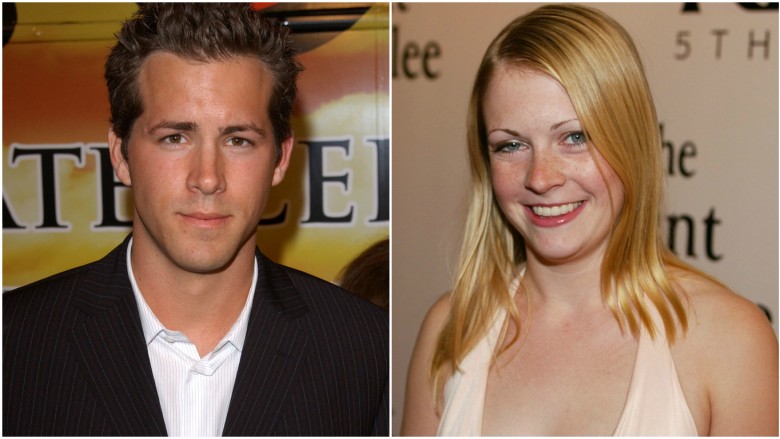 Reynolds sure knows how to charm the ladies. After, presumably, months of playful flirting with Hart on the set of Sabrina, he finally made his move. According to Hart's tell-all memoir Melissa Explains It All: Tales from My Abnormally Normal Life (via E! News), Reynolds left her a special gift in her trailer on their final day of filming: an expensive Bulova watch, which made her go "weak in the knees."
"There's a ridiculous moment in the Sabrina movie where Ryan looks at me and says in a throaty, whispered hush, 'I think what we need is a little less talk and a little more action,'" Hart wrote in her book. "When I opened Ryan's gift, I couldn't agree more with this statement."
Hart then describes that she ran out to find Reynolds, standing in front of his car and demanding to speak with him–apparently unsure if she should be thrilled to receive such high-end jewelry or angry at him for seemingly trying to undermine her relationship with her boyfriend. But when she finally approached him, Hart let her body do the talking. "Not sure whether to chastise or make out with him next," Hart wrote, "I decided to plant a big, fat kiss on his mouth without saying a word more."
During an appearance on Chelsea Lately (via the Huffington Post), Hart explained her impulse to kiss Reynolds: "You get a piece of jewellery like that, you gotta make out with the guy!"
They hooked up, but their relationship was short-lived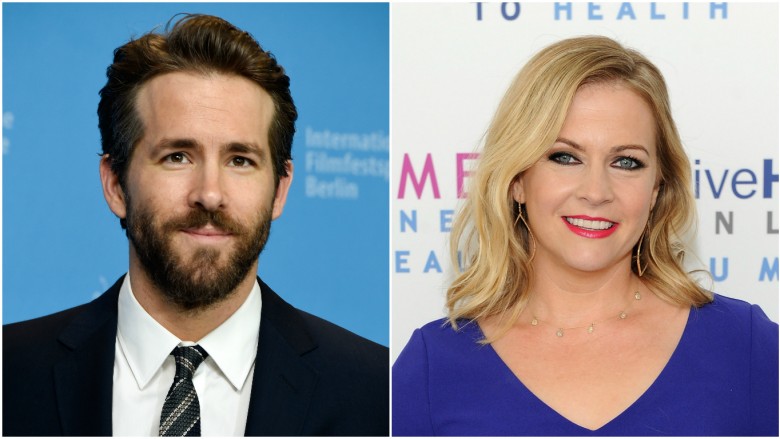 After Hart locked lips with her co-star, the two reportedly headed to a hotel room. In her book, Hart writes that she and Reynolds "fooled around" in her room and made plans to reconnect in New York. But, unfortunately, their romance didn't last. Hart decided to come clean with her boyfriend–though, as E! News notes, she admittedly downplayed her affair with Reynolds–and the two stayed together.
"He came to New York to visit me," Hart told E! correspondent Giuliana Rancic in a 2014 interview. "But I think he wanted something more but I decided I was going to stick with my boyfriend."
Still, Hart expressed her regrets with Studio 10, saying, "[Reynolds] was a really, really nice guy, probably would have been a great boyfriend, and I didn't end up with the other guy, so maybe I should have taken a chance."
Oh, what could have been!
There's no bad blood between the two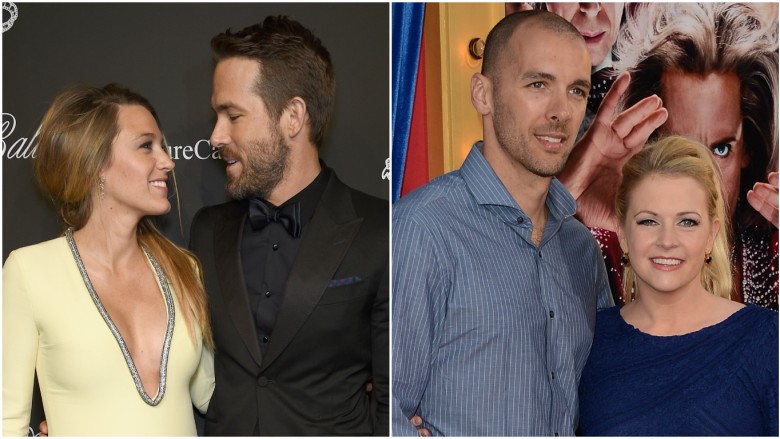 Both Reynolds and Hart certainly seem happy with the direction their lives headed. Hart married musician Mark Wilkerson with whom she has three young sons. Reynolds, on the other hand, found his other half in Lively, whom he married in 2012 after meeting on the set of Green Lantern (2011). The pair have two daughters together—James and Ines Reynolds.
In Melissa Explains It All (via E! News), Hart reveals that decades after her hookup with Reynolds, her sister-in-law, a hairstylist, spoke with the actor about their little tryst while on the set of his movie The Change-Up (2011). He reportedly told her, "Melissa let me make out with her once."
"Let him?" Hart wrote in response. "The guy could hardly stop me."
If only Hart hadn't had a boyfriend at the time of their meeting...the two could have really had something.